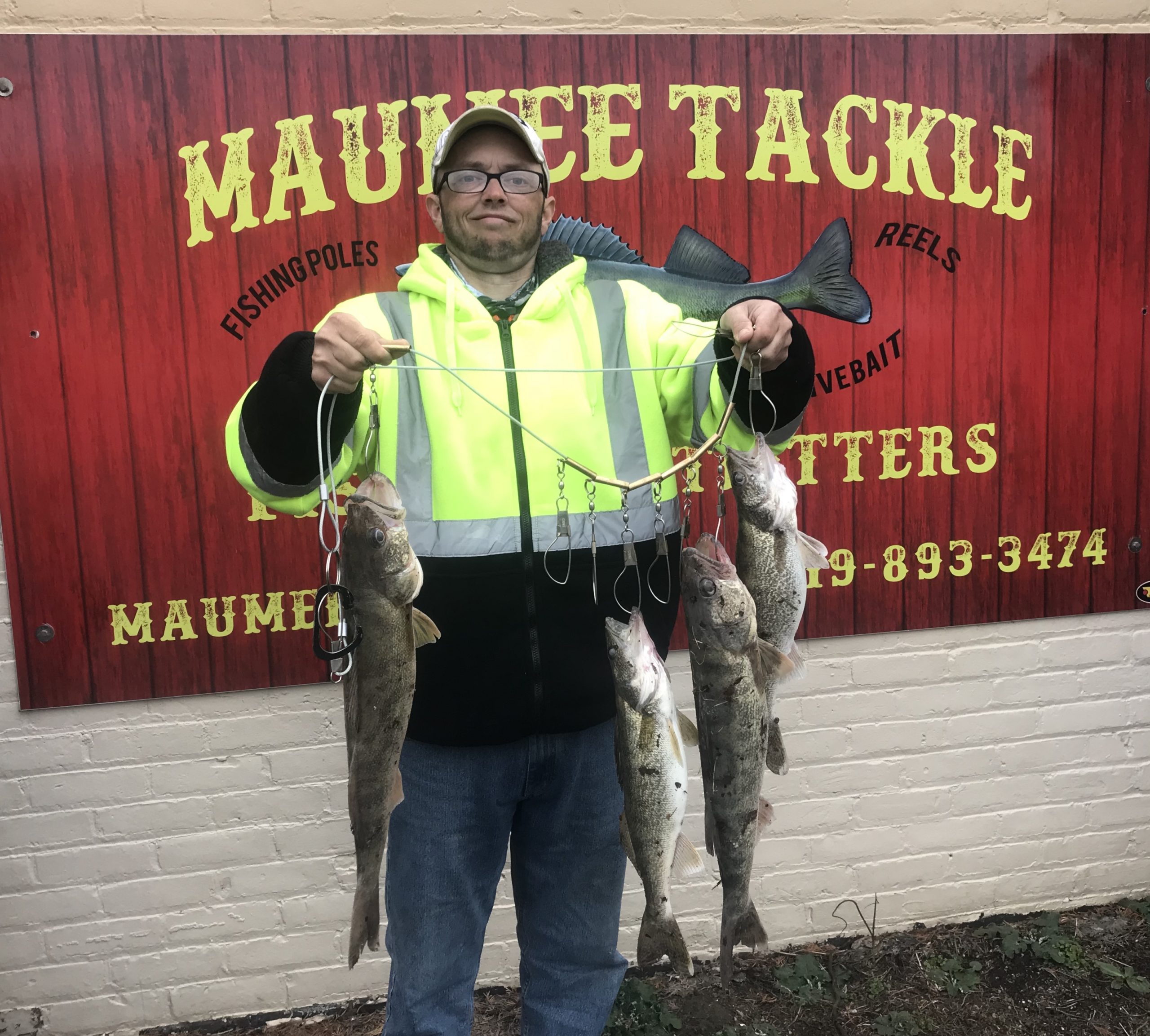 Water Level
583 and dropping
Water Temperature
43 and raising
Barometric Pressure
29.96 and rising
Sunrise-6:49 am
Sunset- 8:17 pm
Wading to Bluegrass Island is not Permitted- waters is still dropping so we should be able to get over tomorrow and through the weekend
*click on images to enlarge*
Yesterday the fish started to get a little more active. We saw a few limits and a few 1's and 2's- but not a lot of people were fishing.
Today is a different story and fishing optimism has returned. We are slowly starting to creep up to that 50 degree mark . The water level has dropped down to 583 ft which is just 1 foot over normal for the river, so all areas should be accessible except bluegrass island. As the water warms the walleye will come out of that shock from the severe water temp drop we experiencesd over the last few days.
Spread out and try Buttonwood and Ft Meigs , both those areas are good at this water level.
Weight- 1/2 to 5/8 oz
Colors- Green head/ Glow tail, Pink head/ Black tail, Orange head/ Pumpkinseed tail, White head / Green chartreuse tail.
Have fun be safe and good luck fishing
Suggested Baits