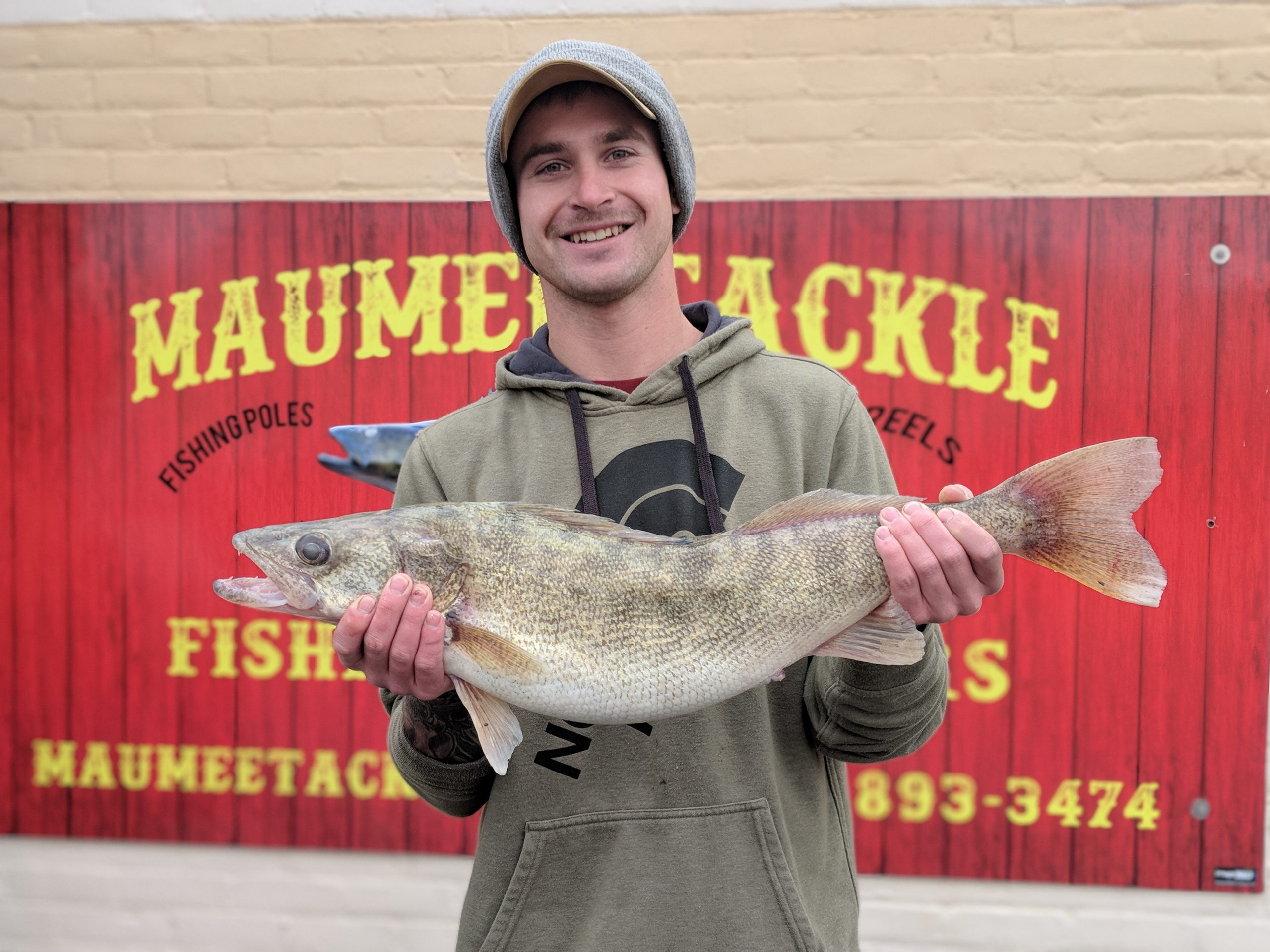 Water Level
582 and on the rise
Water Temperature
43 degrees
LOOK AT ALL THESE SMILES>>>
Pictured above – First River Walleye ever–Pretty Cool.
first cast-738 am
last cast-745 pm
Big Jack leader–7.30 lbsWe have had rain throughout the night  so crossing to bluegrass island may be possible early but as the river rises today it may become impassable.
It was ON yesterday–look at the limits this crew pulled -Nice job guys!The bite was very good yesterday-blue grass and buttonwood stretch of the river was very productive
Colors: The darker Berkley powerbaits -Xmas lights , black , pumpkinseed and natural chartreuse have been working really well especially when combined with a green or yellow head.  Many anglers know that when fish bite PowerBait, they hang on much longer than they do with others. By biting the bait, the fish is releasing that scent which makes them think it is actually food. This results in more positive hook sets. 
As outdoorsmen let's collectively work to spread a positive message for our community and encourage them to go outside. We all know folks will be going stir crazy while we are socially distancing ourselves, let's just help them do it on the water.
Have fun, be safe and good luck fishing.
Suggested Baits