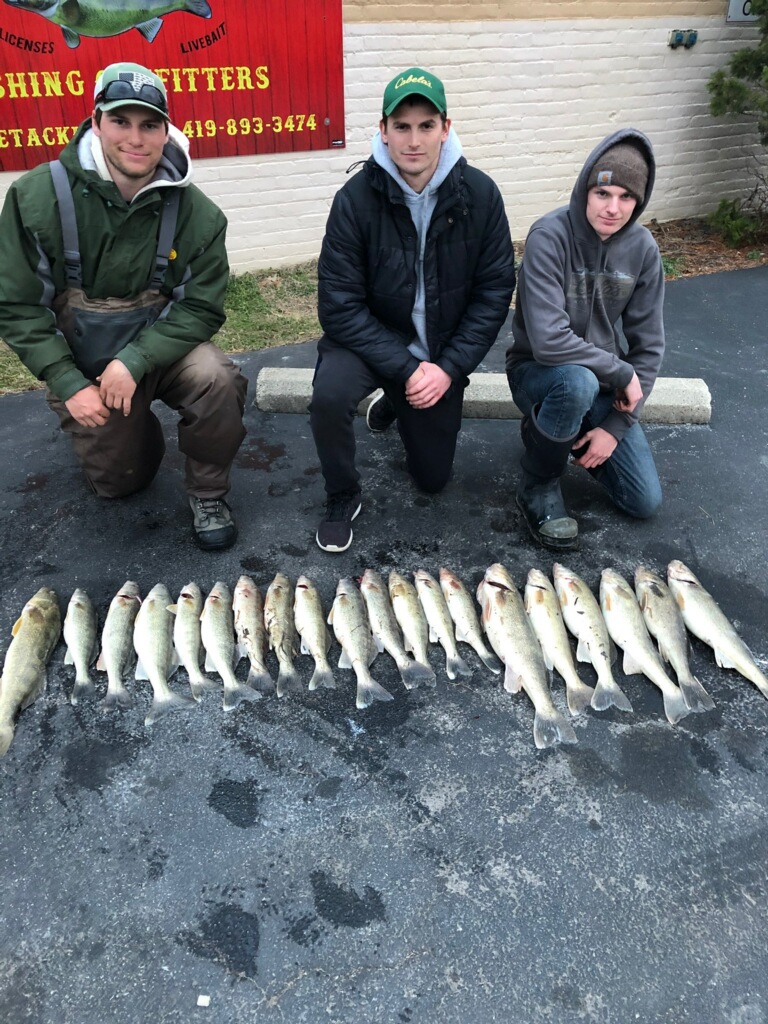 Barometric Pressure
29.99 rising
first cast -715 am
last cast -801 pm
1 oz weight
Crossing to bluegrass is not permitted.
Condition's on the river have been high and muddy water , but there are a ton of walleye in there. Despite the tough conditions we have seen quite a bit of success out there. 
Some shop news- as of today we will no longer be cleaning fish this season. Daryll our cleaner has elderly parents that he has chosen to stay home with during this time of social distancing , we support him and his family 100%. I was leaning towards canceling that part of our business this year anyway to assist in the social distancing aspect of the whole thing.
We are still set up outside on the porch and available for call in and online orders.
Whole lot of fish caught in the last 2 days. Colors have been a mix -white head/pink tail did it for me yesterday. Glow head/orange tail, green head pink tail and yellowhead./motoroil tail.
Have fun, be safe and good luck fishing
Suggested Baits