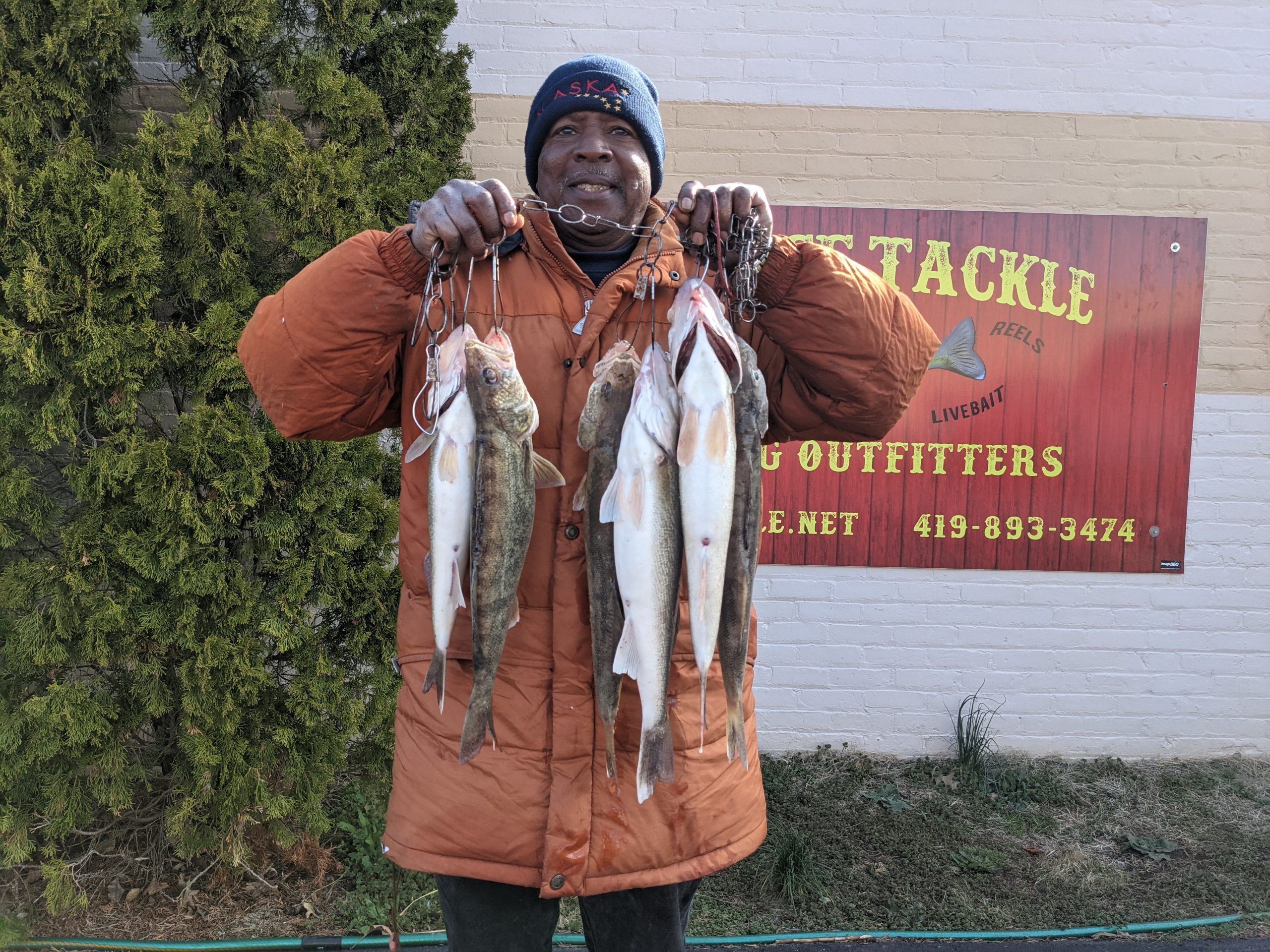 Barometric Pressure
30.43
*click images to enlarge*
Sunrise/First cast- 7:16 am
Sunset/Last Cast-8:00 pm
Wading to Bluegrass Island is permitted. 
Weight:   5/8- 3/4 oz 
C.O.L.D.   cold  That is what it was yesterday- We started the morning off around 26 degrees. (today will be warmer)Regardless the fish were in there and they were biting. Kinda slow  bite but we expected that after the cold snap. That big push of fish from last weekend is still in there , and a few are till slowly making there way in from the lake. Going  to  warm up nicely over the weekend – at least in the high 60s- should make for a fun Easter weekend.
Spread out today. Bluegrass is open, buttonwood , jerome, davis–all are open.  There have been some nice limits out at ft meigs as well .
Have fun ,be safe and good luck fishing.
Suggested Baits