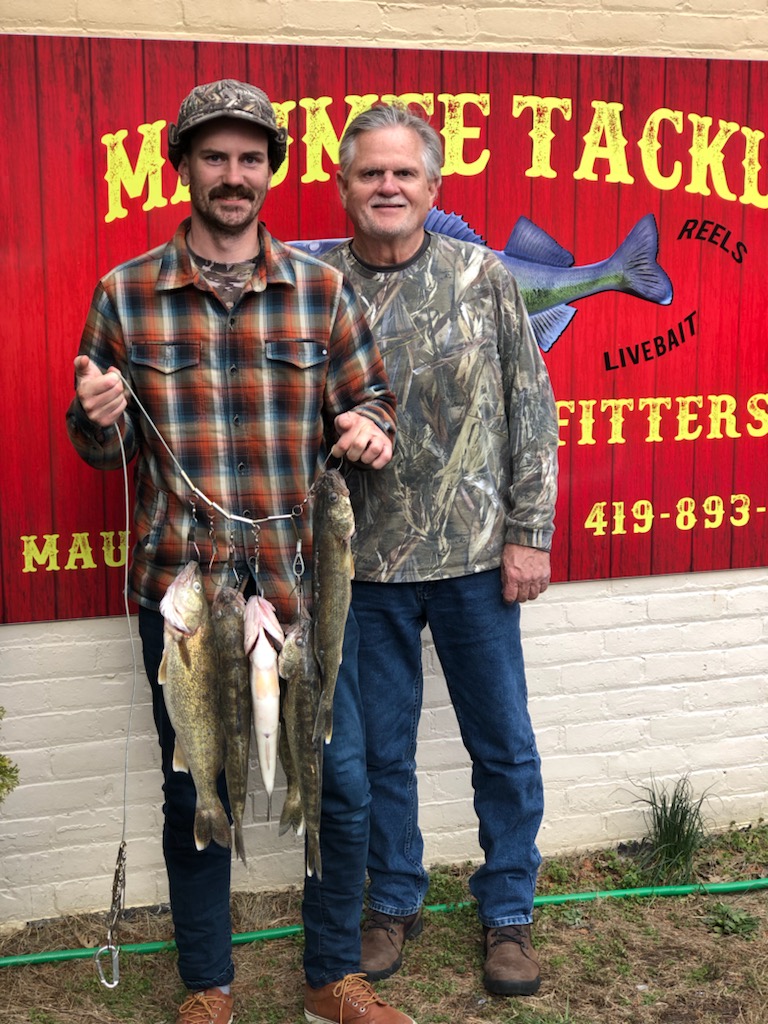 SUNRISE/FIRST CAST: 7:15 AM 
SUNSET/LAST CAST: 8:01 PM 
WEIGHT:  1/ 2 – 5/8 oz
Bluegrass -low enough to cross today.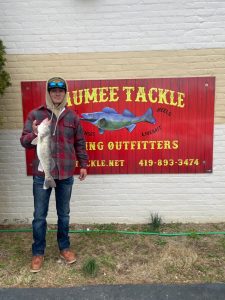 We saw limits yesterday but overall it was slower than we thought it would be. This steady cold is making the bite relatively slow.  However there are a lot of fish in there , maybe today is your lucky dayT he challenge on the Maumee is its brushy and rocky bottom. The rocks and lumber that walleyes favor are a frustration to anglers. Use short casts   to maintain control, strikes  usually occur while the jig is on the back end of the drift .Set the hook hard and don't relinquish much play until the fish is clear of the snags. The Maumee river also eat jigs, especially snarled shoreline cover. So be prepared to lose a few jigs, not to mention fish. If the spot produces a few fish stay on it awhile. Primo areas invite a continuous string of new-coming walleyes. Patience is a virtue in these circumstances.
Still stick with the larger and medium sized heads – larger heads and twister tails have been working better in this low viability mud filled water, presenting a bigger bait target and and better vibration.
Like I always say – "Cant catch em from the couch" 
See ya on the river 
Have fun , be safe and good luck fishing. 
Suggested Baits