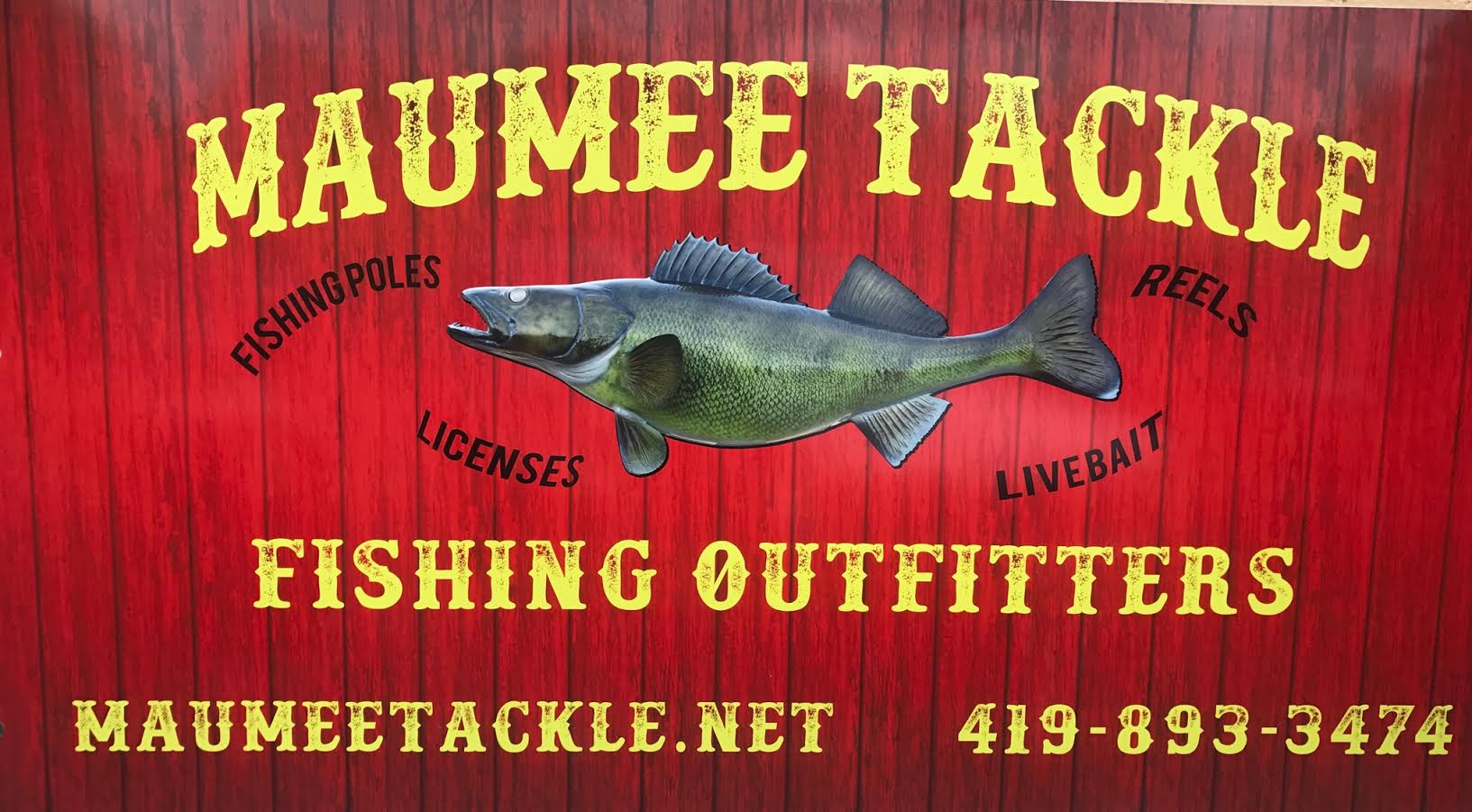 Barometric Pressure
30.15 inHg. falling
Sunrise/First Cast-Â  7:09 am
Sunset / Last Cast- 6:25 pm
Some more of the regulations in effect right now-March 1 to April 30, 2019
NO FISHING WITH A LINE WITH
MORE THAN A SINGLE HOOK.
The line may not have a hook larger than ½
inch from shank to point, or lure having more
than a single hook larger than ½ inch from
shank to point. Double and treble hooks are
prohibited. These regulations apply to the
following areas:
îƒ  The Maumee River from the Grand Rapids
Providence dam to a line in the Maumee
Bay from Little Cedar Point to Turtle Island
FISHING IS ALLOWED ONLY
FROM SUNRISE TO SUNSET IN
THE FOLLOWING AREAS:
îƒ  The Maumee River from the Ohio Turnpike
bridge to the Old Waterville interurban
bridge at the end of Forst Road in Wood
County, and from the State Route 295 bridge
to the Grand Rapids Providence dam
*The use of large hooks, treble hooks, weighted hooks, etc., and a jerking action with the lure across or with the current or at the end of a drift are all actions which conservation officers note in taking enforcement action against people snagging. These walleye that are coming into the river to spawn may be legally targeted and kept by anglers using normal fishing methods, but not by snagging.
Additionally, a fish hooked anywhere other than in its mouth may not be kept in Lake Erie tributaries, whether intentionally snagged or by accident.*
Accessibility is very limited due to ice in our area right now.
Buttonwood- Closed right now -covered with ice.
Oreleans Park- Closed right now covered in ice.
Davis Overloook – Closed right now covered in ice.
White street- Parking lot open but banks covered in ice.
Bluegrass island -Closed right now covered in ice.
Jerome rd rapids – Road wiped out- may have to hike there once the ice clears off the banks.
Sidecut Metro Park- Partially open–they are repairing trails and moving ice.
Ft. Meigs – Partially open .
Not a whole lot going on right now. Water is a little high so if you do decide to venture out  maybe try a 5/8 or 3/4 oz weight. That water is still cold and we really need a couple of warm days to bring the temp up a few degrees.
I know one hardcore angler was out for a little bit yesterday, got one sucker and a walleye scale–hopin the whole fish will be on the hook  next time.
Have fun be safe and good luck fishing.
Suggested Baits