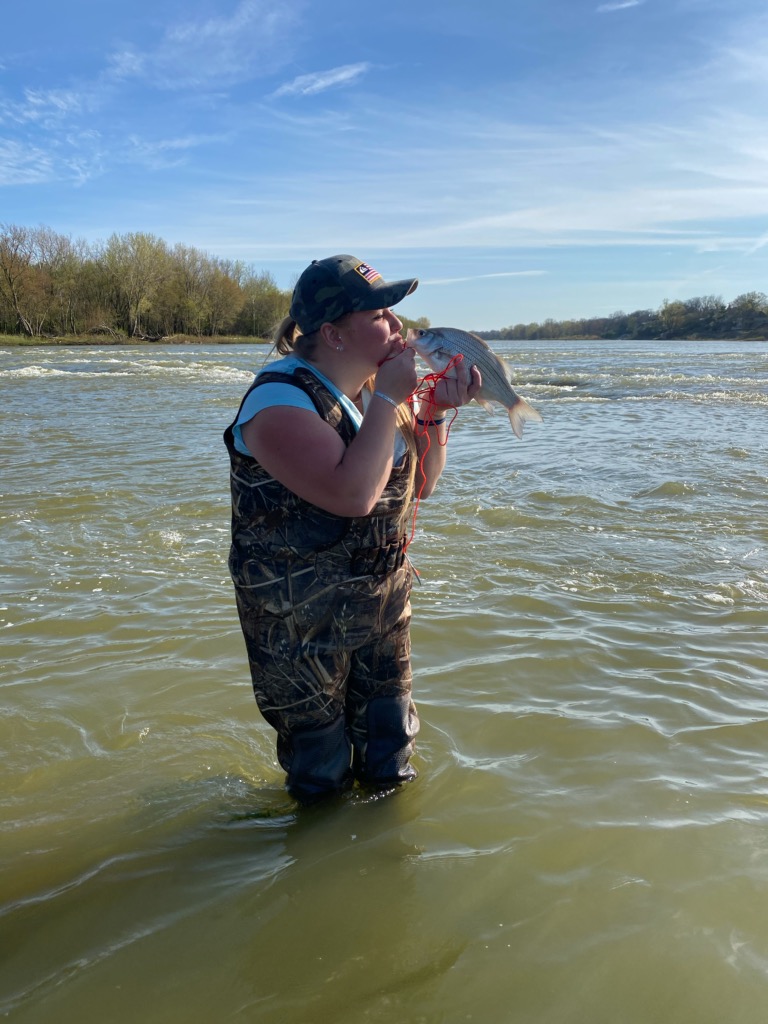 Wading to bluegrass island is permitted

Walleye and white bass this weekend! WE saw both caught over the last few days – the white bass are in heavy but didnt bite hard yeserday..I bet today will be good though. We have been seeing some BIG white perch being caught, most people think they are white bass because they look similar. The White are usually whats being caught when using worms near the bottom. The white bass go after the flashy stuff like twister tails and roostertails.

Kayaks- Im thinking that we ought to be ready (weather permitting) to start running Kayak trips next weekend . We have to get the van ready and bring all the kayaks out of storage then it'll be time.

Have fun be safe and good luck fishing.
Suggested Baits