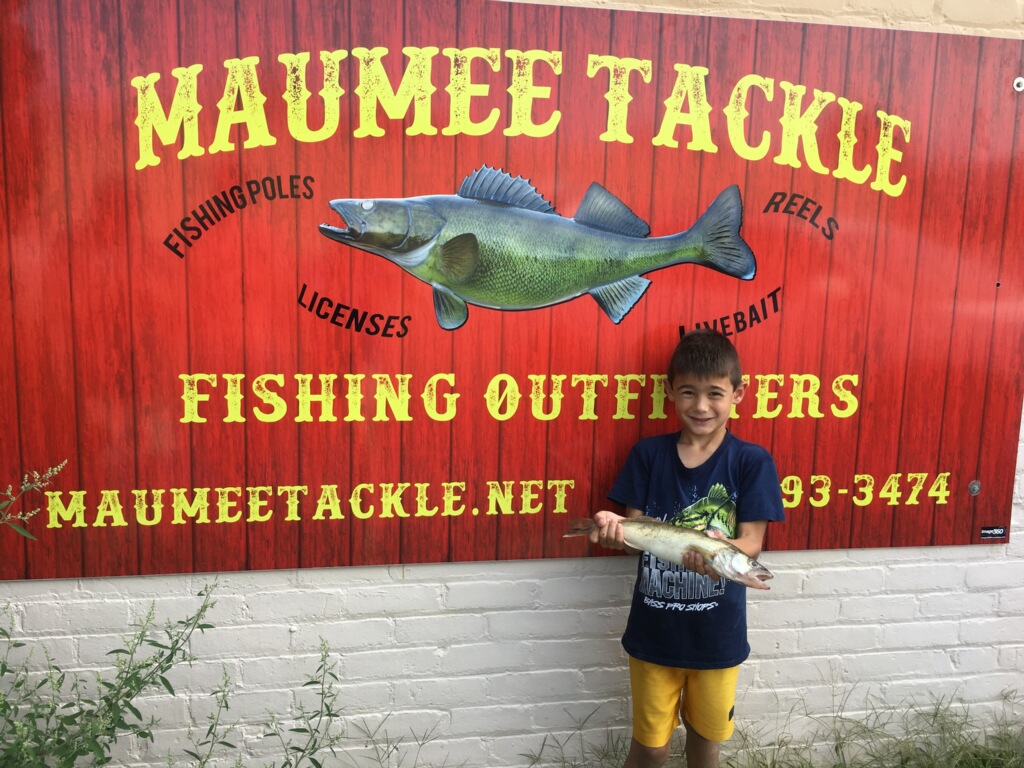 Barometric Pressure
29.88 inHg. steady
Lead head and a jig- thats what this guy nailed this resident walleye with right in the sidecut park area of the Maumee river. now that we have had a little bit of rain the fresh water has a few more species moving around. I am hearing ad seeing a few reports of some of the local steelhead trout being caught out of the river as well.
OCTOBER ANDÂ  HUNTING SEASON SPECIAL!
DURING THE MONTH OF OCTOBER PURCHASE ANY OF OUR FIREARMS AND RECEIVE ONE BOX OF AMMUNITION FREE!
Suggested Baits