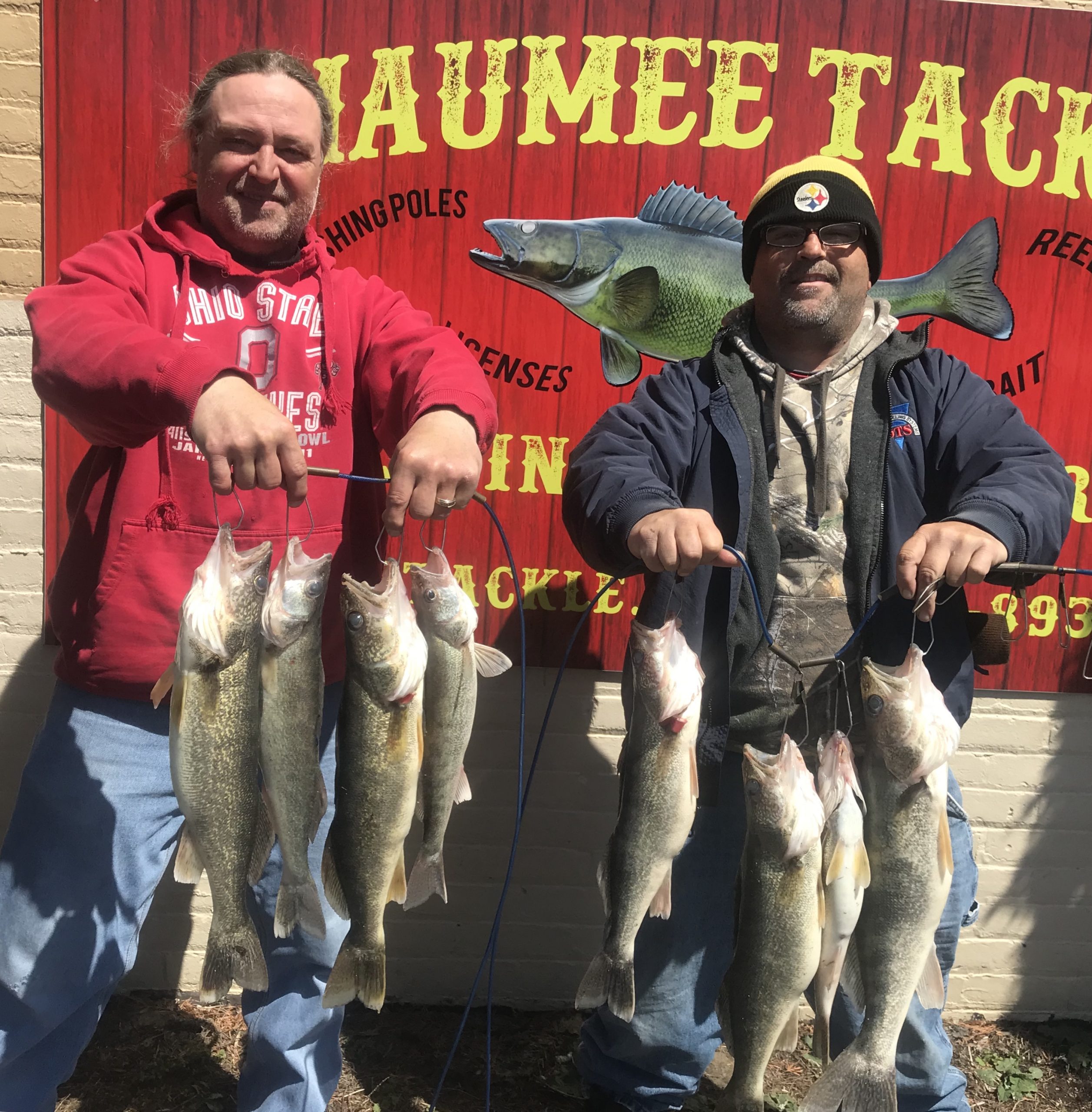 Water Temperature
582.5 ft and dropping
Barometric Pressure
29.65
WALLEYE TOURNAMENT TOMORROW APRIL 21
Sunrise -6:47 am
Sunset-8:19 pm
Wading  to Bluegrass is not permitted- Water is dropping so maybe later this afternoon
Fish Cleaning available today
*Click on images to enlarge*
Well the sunshine turned the fish back on yesterday afternoon and we saw some decent limits come in.  They were very active after lunchtime when the water began to warm . Looking at some of the fish we can tell that they are fresh from the lake , they have that bleached out white color. So thats great news – it means another nice push of fish has and is making their way into the river.  And with the cooler water temps this should extend the run .
Today all access areas will be open except Bluegrass.  Try Buttonwood, Ft Meigs and Ford Street.
Weight- 1/2 to 5/8 oz
Colors- Black head/ Red and white tail, Green head/ Green  chartrusse tail,  White head/ orange tail, Orange head / Berkley pumpkinseed tail
Have fun be safe and good luck fishing.
Suggested Baits