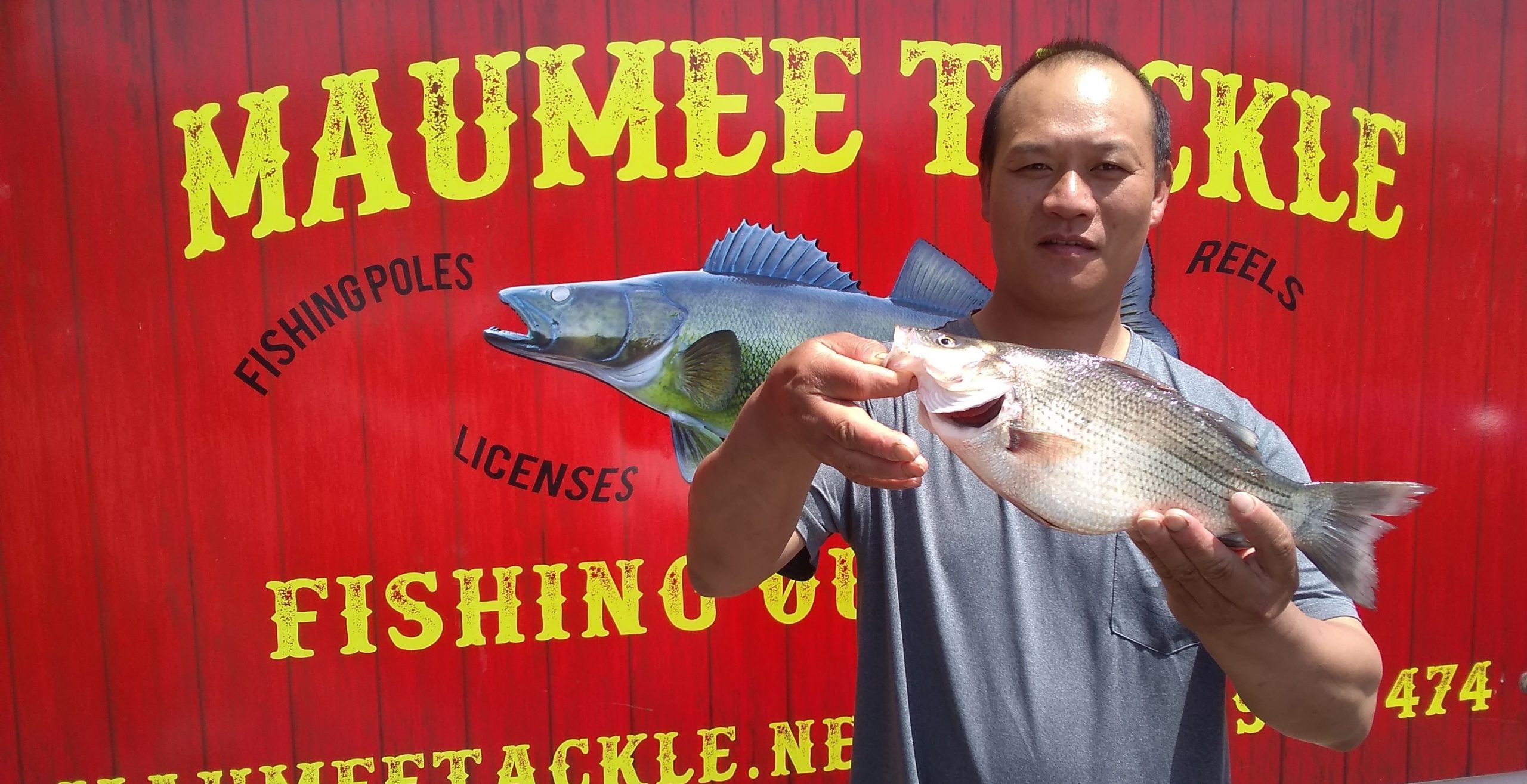 Everything is biting, white bass, White perch, catfish, and gar.
If you get a chance in the next few days to sneak out and throw a line in, do it. The water is perfect temperature, the weather is nice, and the water level is just right.
Whoop whoop! Tomorrow starts the first day of our kayak season here on the Maumee River. We are very excited to get things going. OneNote to pass along and I'll make sure that I put it in our kayak brochure as well is that all groups seven or more people need to have reservations in to be on the water by noon or earlier. Here's the reason, large groups tend to get stretched out along the river and it takes a long time to gather everybody up and get back. The earlier you get  launched, the more time you have on the river.
Have fun, be safe and good luck out there on the water. 
Suggested Baits