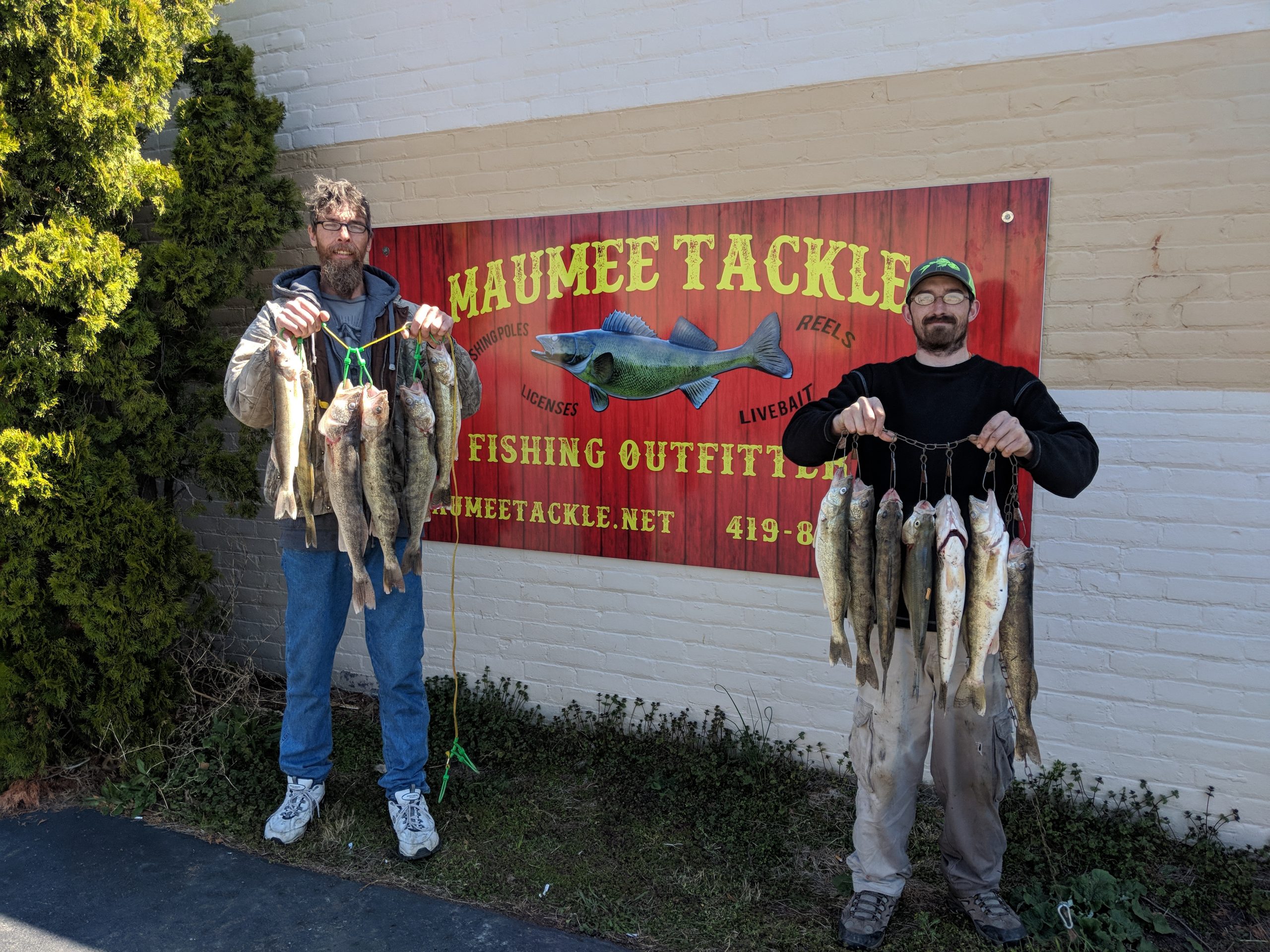 Barometric Pressure
29.94 steady8
First Cast-644 am
Last Cast- 821 pm
Wading to Bluegrass island is permitted
Weight: 1/2 oz-3/8 oz
Colors: Pink head/ green chartreuse tail, Yellow head/ Rocket Red tail, Black head / Shimmer shad tail,  Orange head/ White tail
Still seeing fish fresh from the lake.
Probably by the weekend the next week to ten days is going to be mixed bag fishing–Walleye-white bass-catfish -white perch–LOTS O FUN!
Kayak season is fast approaching–stop in and check out our selection -get em while I got em!
Have fun be safe and good luck fishing.
Suggested Baits