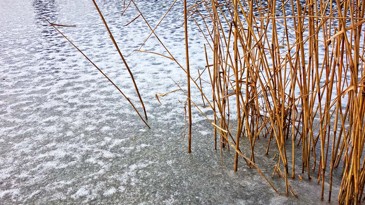 Barometric Pressure
30.39 inHg. falling
First day of winter-well we have had a few nights below that 32 degree freezing mark and a a result we are starting to see some development of ice on some of the areas ponds and reservoirs. Still not enough to venture out and fish , and who knows with a day or two predicted to be in the 50s this coming week. All bodies of water freeze differently, shallow lakes  freeze quickly while a spring fed lake may not freeze at all , so as always exercise caution.
Last season I had some customer requests for the Jackjaw Hooksetter Tip-up pictured below- so I have a ordered a few to have in stock.
Next week I will be getting spikes and mousies plus a fresh batch of emerald shiners .
Have fun be safe and good luck fishing.
Suggested Baits