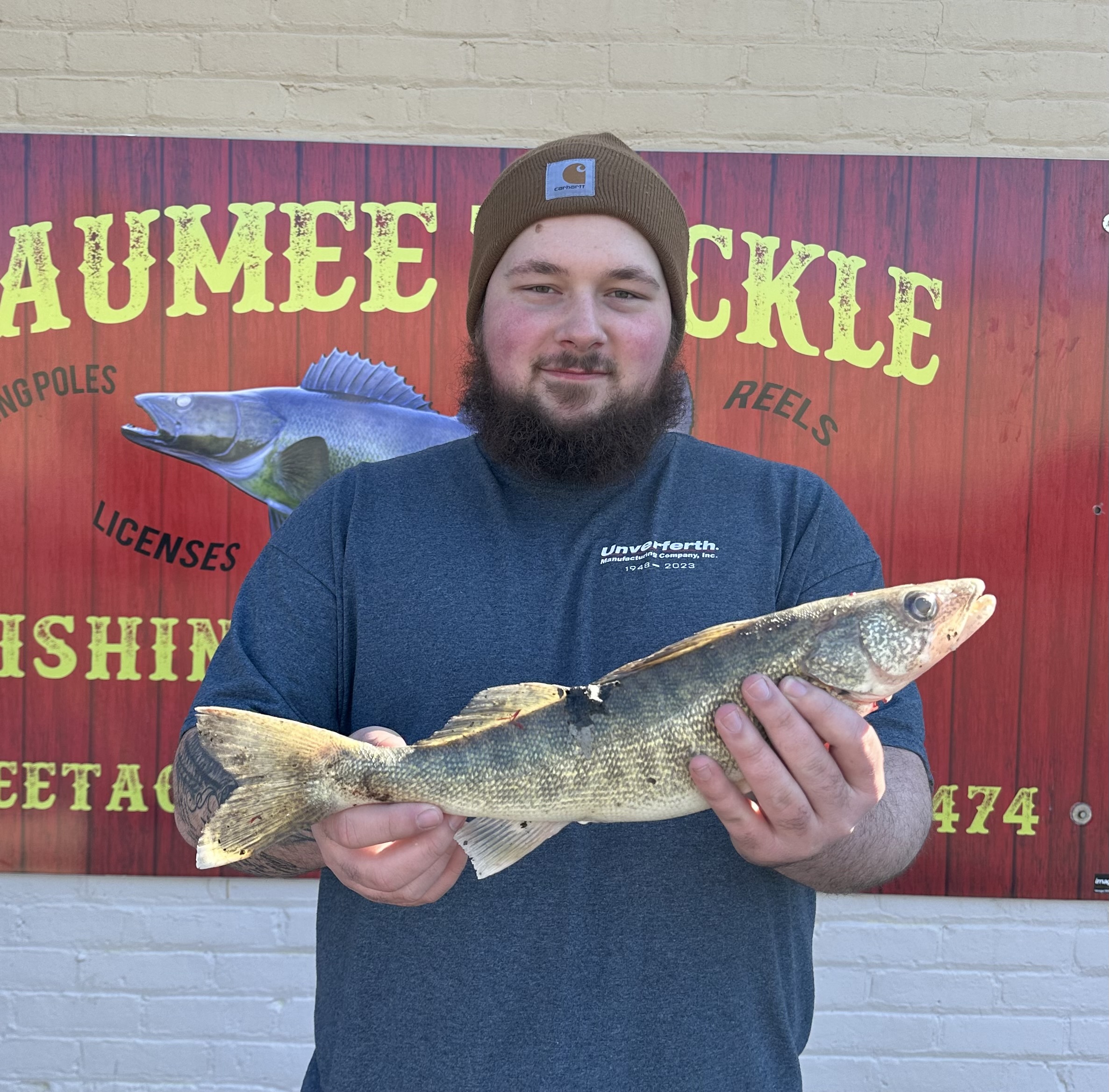 Water Temperature
40 degrees
Barometric Pressure
29.98
SUNRISE/ FIRST CAST-7:37 am
SUNSET/ LAST CAST-7:47 pm
WEIGHT: 3/4- 1  Oz    
BLUEGRASS ISLAND: Open to cross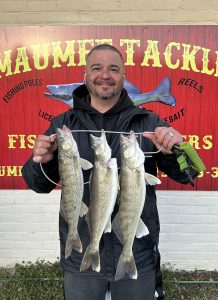 The wind has been relentless the last four days. And the river acts like the wind funnel tunnel, just funneling and concentrating the wind down stream. Made it tough to even get a good cast yesterday. Maybe that wind will lay down today and we can get into some walleye.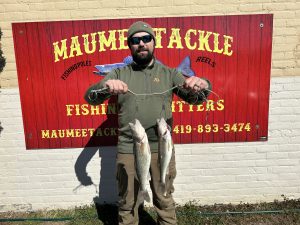 Current breaks hold walleyes. That is why areas such as Jerome Rd.Rapids , and the rock pile out of Bluegrass are so popular.. 
When in the river look for structures that break up the current. That could be a rock pile or some other underwater structure that keeps the current at bay and allows fish to gather. Keep your eyes peeled for any area that could offer walleyes a place to shield themselves from the river current.
Jerome, bluegrass, buttonwood, Davis overlook…all open and accessible. 
Cloudy today, try  black heads  . Pair them up with Xmas lights , motor oil or purple tails .
have fun , be safe and good luck fishing.
Suggested Baits
Maumee Tackle T-Shirt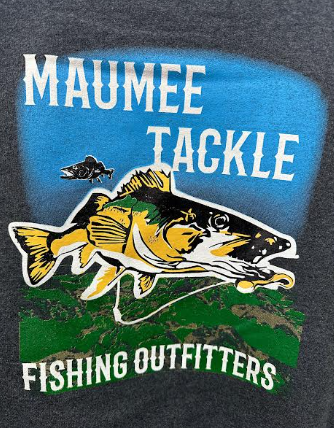 Buy Now