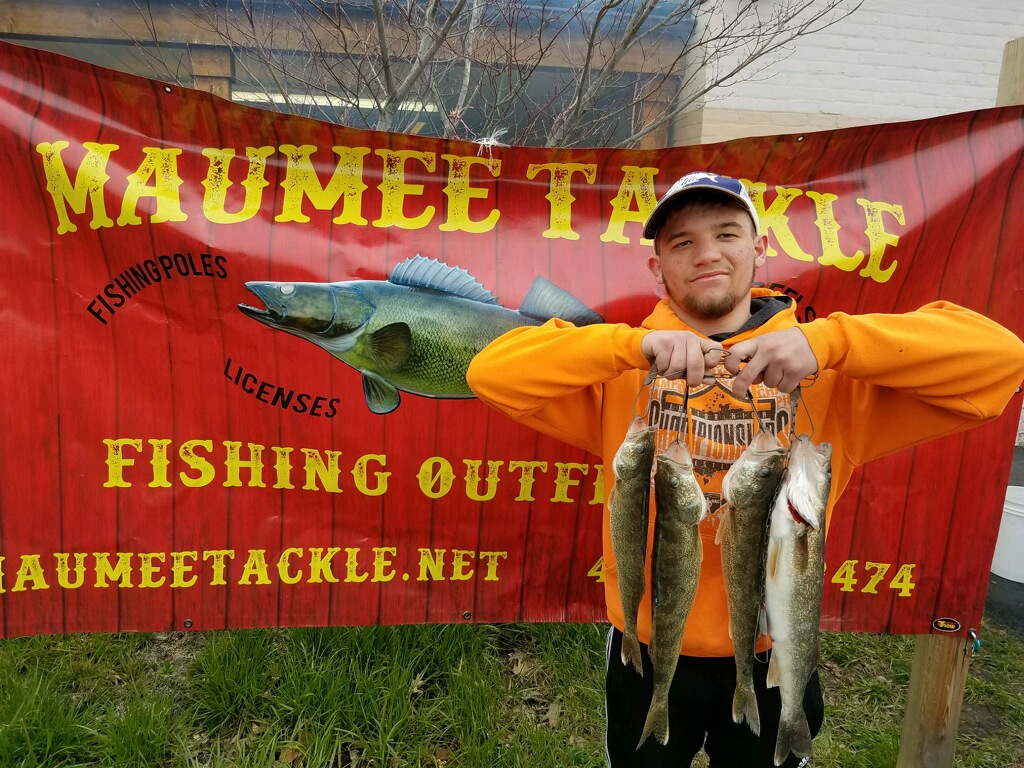 Water Temperature
47 degreees
Barometric Pressure
29.66
Sunrise-6:44 am
Sunset-8:22 pm
Wading to bluegrass is permitted.
We had a great day for the tournament yesterday, over 40 teams participated.
I will post the team standings and pictures tomorrow.
Today conditions are great, warm weather, warmer river afresh push of fish  and no howling wind.
All access areas are available today.
Weight – 1/2 to 5/8
Colors- Green head/ green sparkle tail. White head/ rocket red tail, yellow head/ black tail.
Have fun be safe and good luck fishing.
Suggested Baits