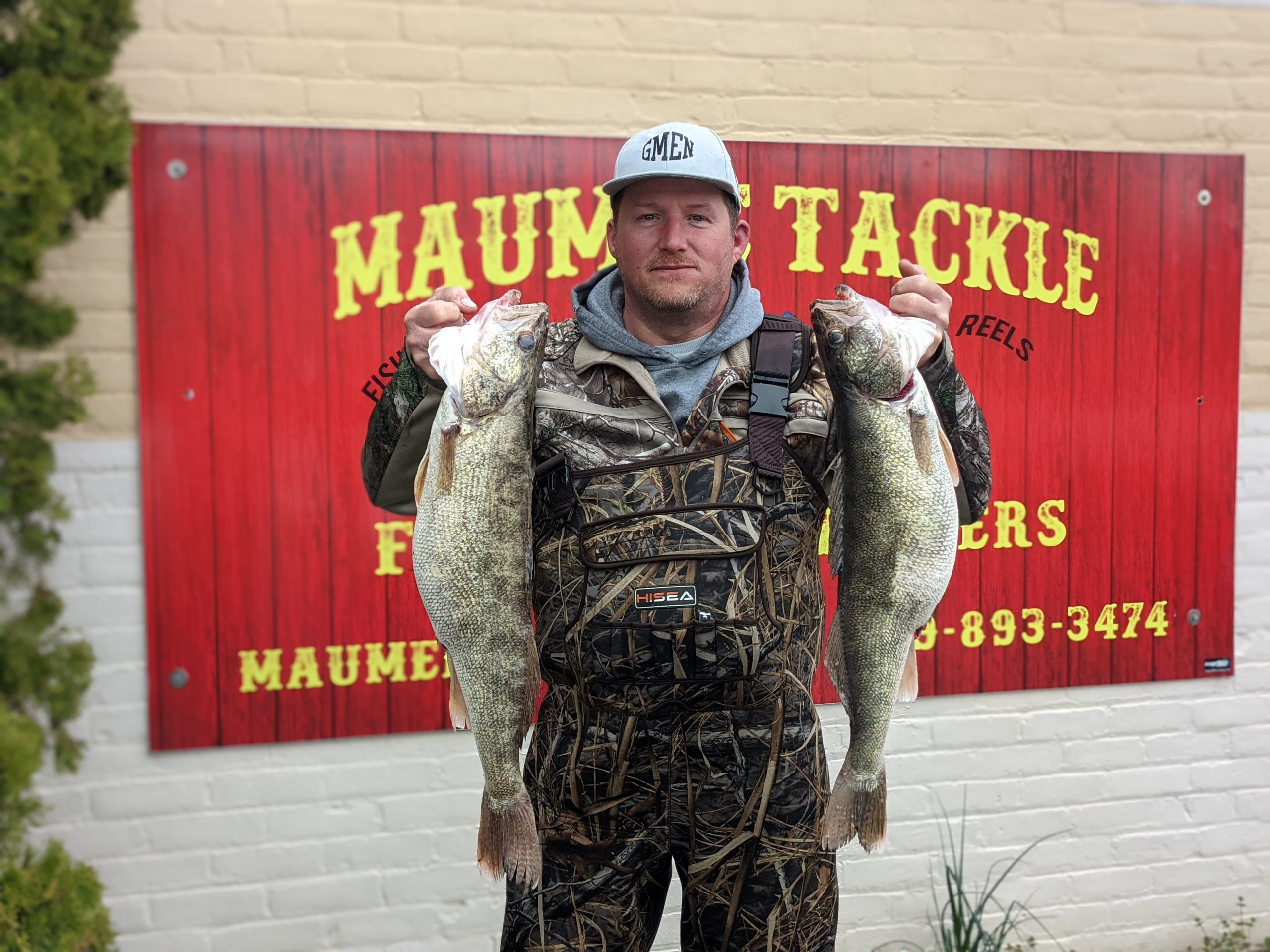 Barometric Pressure
30.03
Sunrise/ First Cast:6:42 am
Sunset/Last Cast-8:21pm
Wading to Bluegrass Island is permitted- very low water-easy crossing
1/2 oz and a shortened leader should do the trick today. 
Big ole females pulled out yesterday evening.
Was cold again last night, cooling the river just a bit and keeping that water temp at a good walleye spawning level.
Button wood, Davis and Bluegrass island have been the hotspots. They should still be good as the days start to warm up on into the weekend.
Have fun be safe and good luck fishing.
Suggested Baits