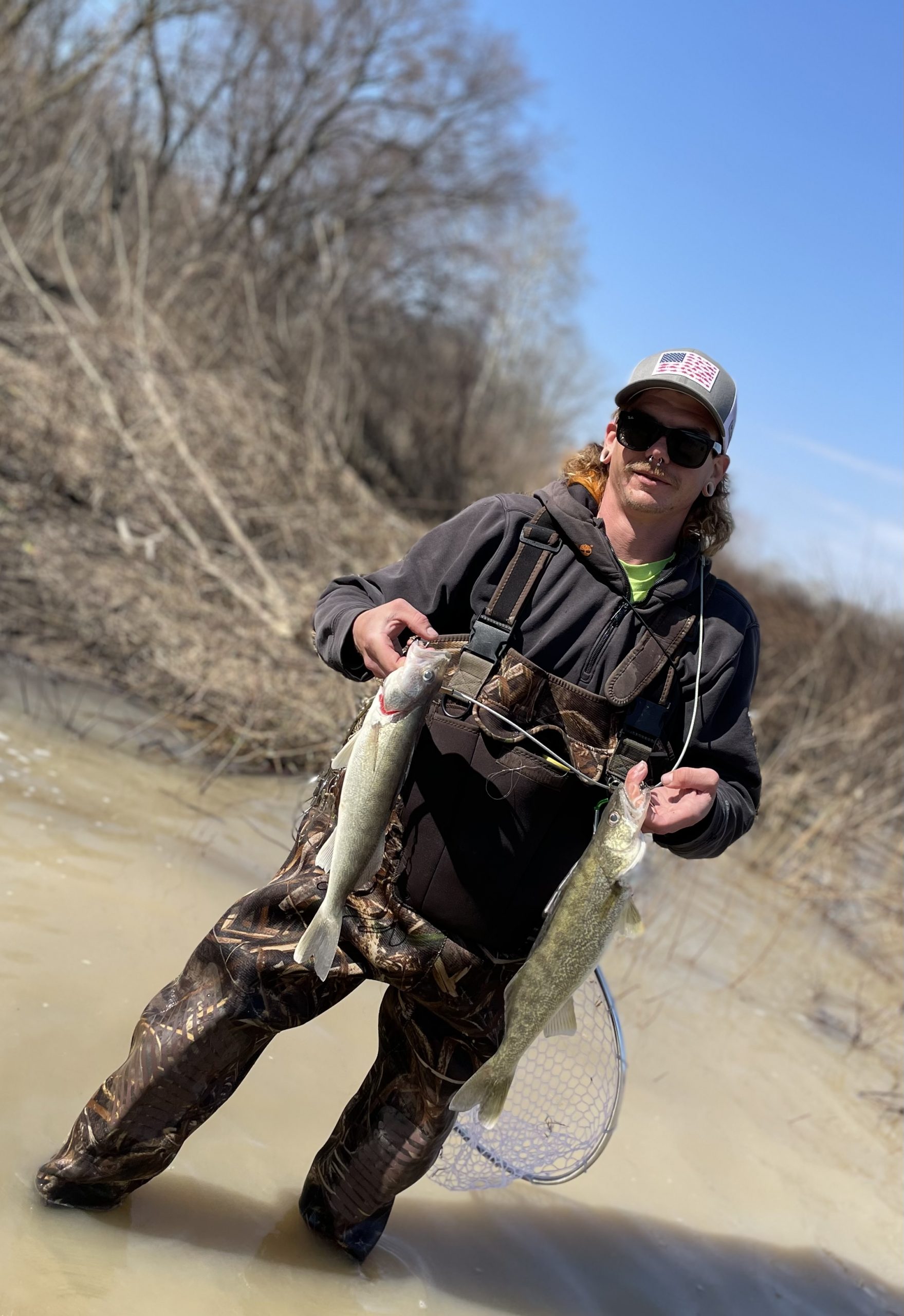 Barometric Pressure
30.01
FRESH BATCH EMERALD SHINERS IN STOCK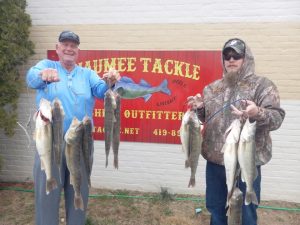 *click on images to enlarge or download and save*
SUNRISE/FIRST CAST- :7:33 AM
SUNSET/LAST CAST – 7:50  PM
WEIGHT:  3/4 oz- 1 oz 
BLUEGRASS ISLAND: do not cross–too high today-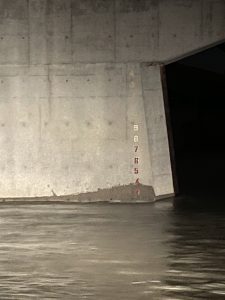 COLORS: Black head / Xmas lights tail. Green head /motoroil tail and dark green head / orange sparkle tail. 
Despite the cold, and threat of rain yesterday we saw some nice fish come in early ..that crack off dawn bite has been very good regardless of the weather changes. After this rain last night we will see the water come up later tonight. 
Several seasons ago we had massive ice / snow and 16ft high Icebergs in the Maumee , the year after  it was rain-rain-rain  and resulting high water levels through whole month of March. Last year  very little rain and the walleye kind of just tricked in resulting in a relativity  slow run  . This year it was a long cold winter, but right now the conditions look good. A bit of rain once a week or so keeps the river fresh and those walleye steadily rolling in.    Its great to see sportsmen adapt to these ever changing conditions and still pull in walleye.  
Like I said the best times to trigger the bite over the last few days  seems to be just after sunrise and just before sunset, its been slow throughout the day.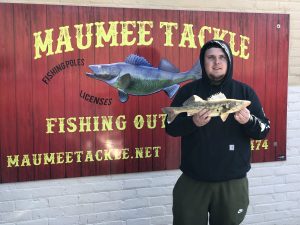 Have fun , be safe and good luck fishing
Suggested Baits