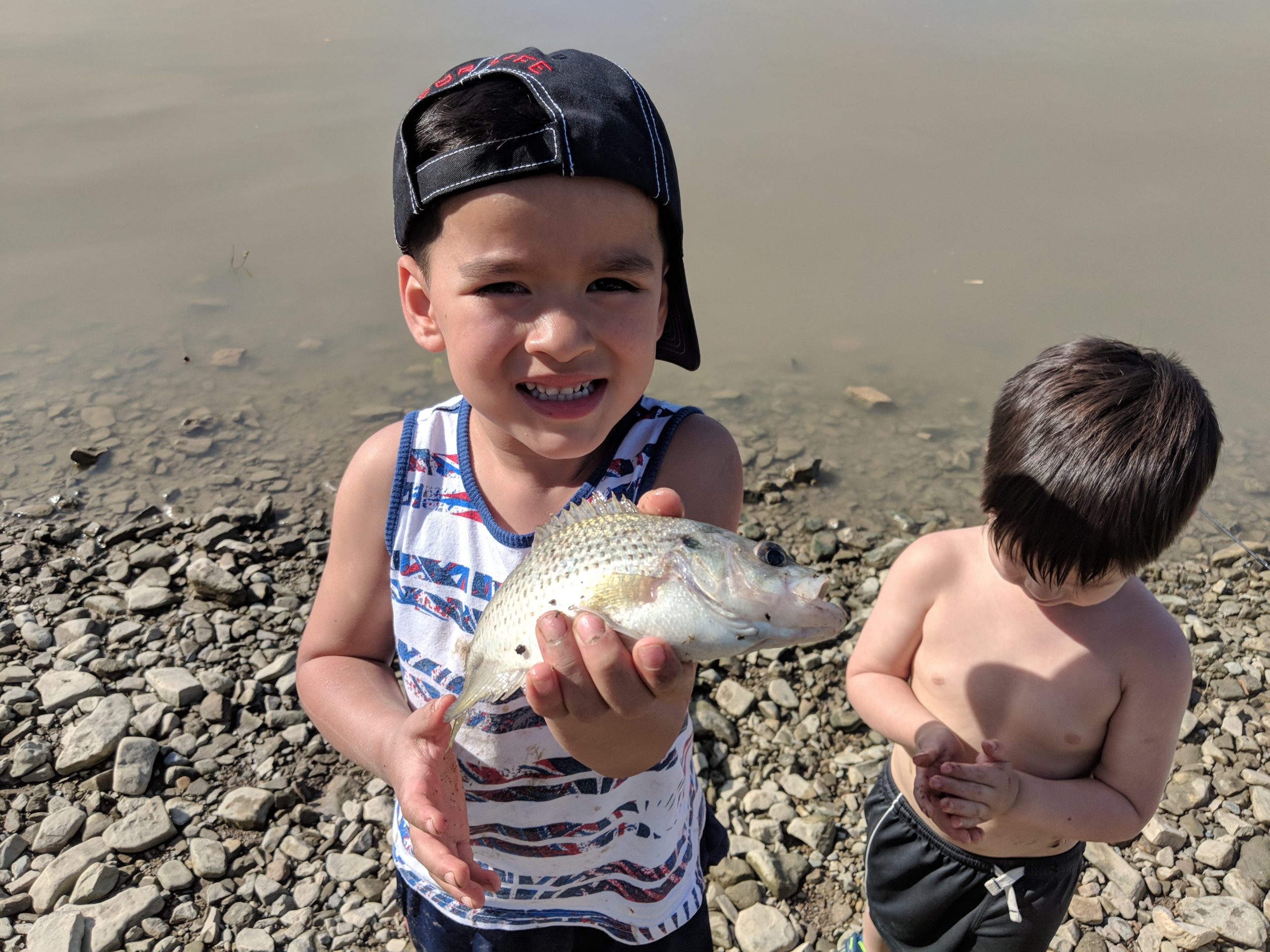 Barometric Pressure
30.21
Wading to Bluegrass is permitted.
*click on images to enlarge*
The river and creeks are LOADED with white bass! As the water drops and clears up the bite is getting better each day.  I went out with the family yesterday and saw  one angler come out with  3 baskets  of white bass in a couple of hours. We caught Whitebass, smallmouth bass(cant keep those right now), rock bass and freshwater drum.
Now some guys were not catching anything, but I was watching them and all they were doing was dropping a minnow in..now that is a productive method of fishing but they dont always bite minnows. Switch it up, we caught fish on lead heads with 3 different color tail, chatterbaits and spinner bait.  If what your throwing out isnt triggering a bite in 5-10 min, switch colors or methods – Again that river is loaded with white bass- no reason anglers shouldn't be filling up buckets full
Have fun be safe and good luck fishing.
Suggested Baits