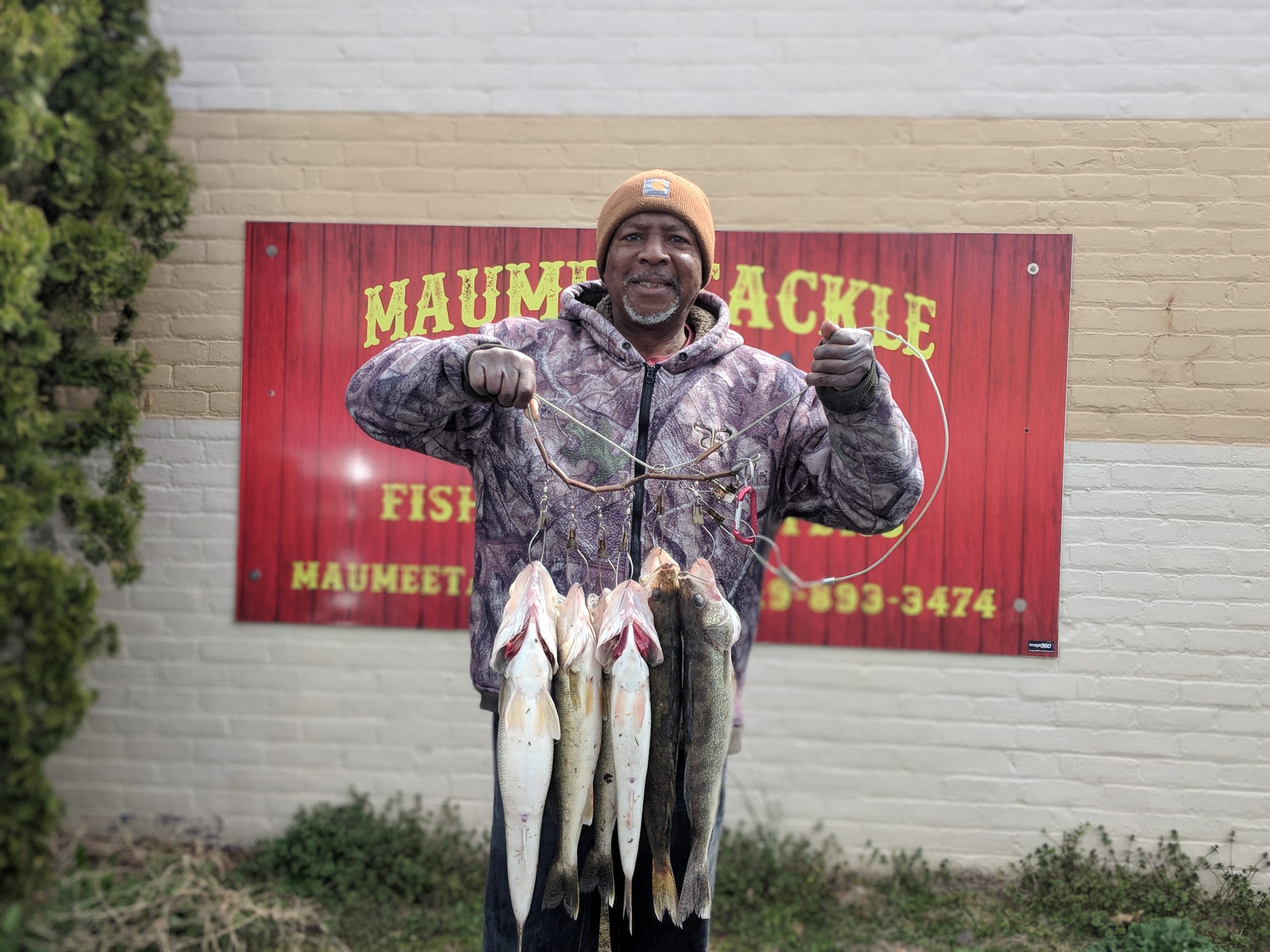 Barometric Pressure
29.24
Fish # 105 Pictured above-great job!
River road is now open.. Can drive and park at the usual access point.
Sunrise -637 am
Sunset- 827 pm
Wading to Bluegrass island is permitted.
*Click on images to enlarge*
Many people ask what do you need over 100 fish for. This is what happens. Many outdoorsman take their fish have a nice fish dinner that night with one or two walleye put a few in the freezer for the winter and then give the rest to elderly relatives,usually it's mom or dad or grandpa or someone that taught this person how to fish but can't get out and do it anymore themselves.  This happens every year not just this year. A lot of fishermen will stock up the freezer and then when spring warm weather rolls around they'll have a nice spring or summer fish fry for friends and family in the backyard, that alone will wipe out 20-25 walleye. Dont worry it doesn't go to waste. 
Today is going to be  a mixed bag- walleye and white bass!
Have fun be safe and good luck fishing
Suggested Baits