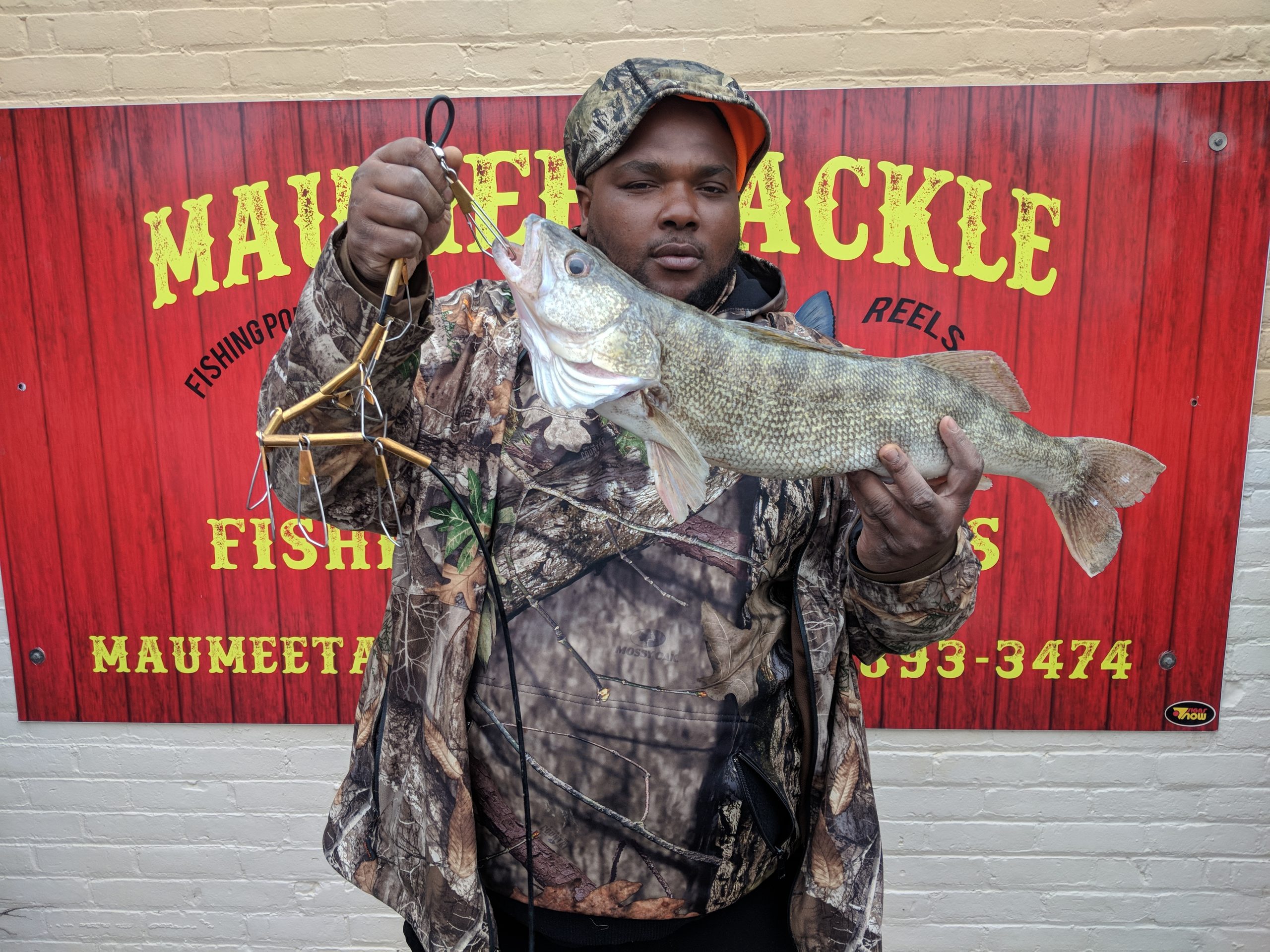 Water Temperature
41 degrees
Barometric Pressure
30.29
*CLICK ON IMAGES TO ENLARGE*
Sunrise/First Cast-Â  7:31 am
Sunset / Last Cast- 7:51 pm
Weight: 5/8 oz -Â  3/4 oz

 Colors:  Orange head/  rocket red   tail ,  Glow head / purple tail,  Pink head/ pink   tail,  Black head/ Orange sparkle tail, Green Head / green sparkle tail
Crossing to Bluegrass is permitted- Be aware that when  crossing to Bluegrass the bottom may have changed. Also when you get out to the main river there is no need to wade way out to the middle-the current in the main water is significantly stronger than in the crossing areas.
 
The temps at night have been in the low to mid 30s so any warmup we have during the day has been coming off at night, that is why the temps have been holding right around 40 to 42 degrees. Are about the minimum temperatures for the walleye to spawn. When ever it decides to warm up for real we should see some very good numbers show up.
Right now, Bluegrass, Orleans Park, Ft Meigs, Davis Overlook, White street , Sidecut Park and the whole Towpath are open. Being that it is Monday there should be light fishing pressure today.
Yesterday was slower than the last few days,we saw some limits but most had ones and twos.
The evening bite is still better,after 1 pm things have steadily improved .  No one spot has been particularly better than any other. If you have a favorite fishing hole get out there, if some one is in it go explore a little bit .
Have fun, be safe and good luck fishing
Suggested Baits