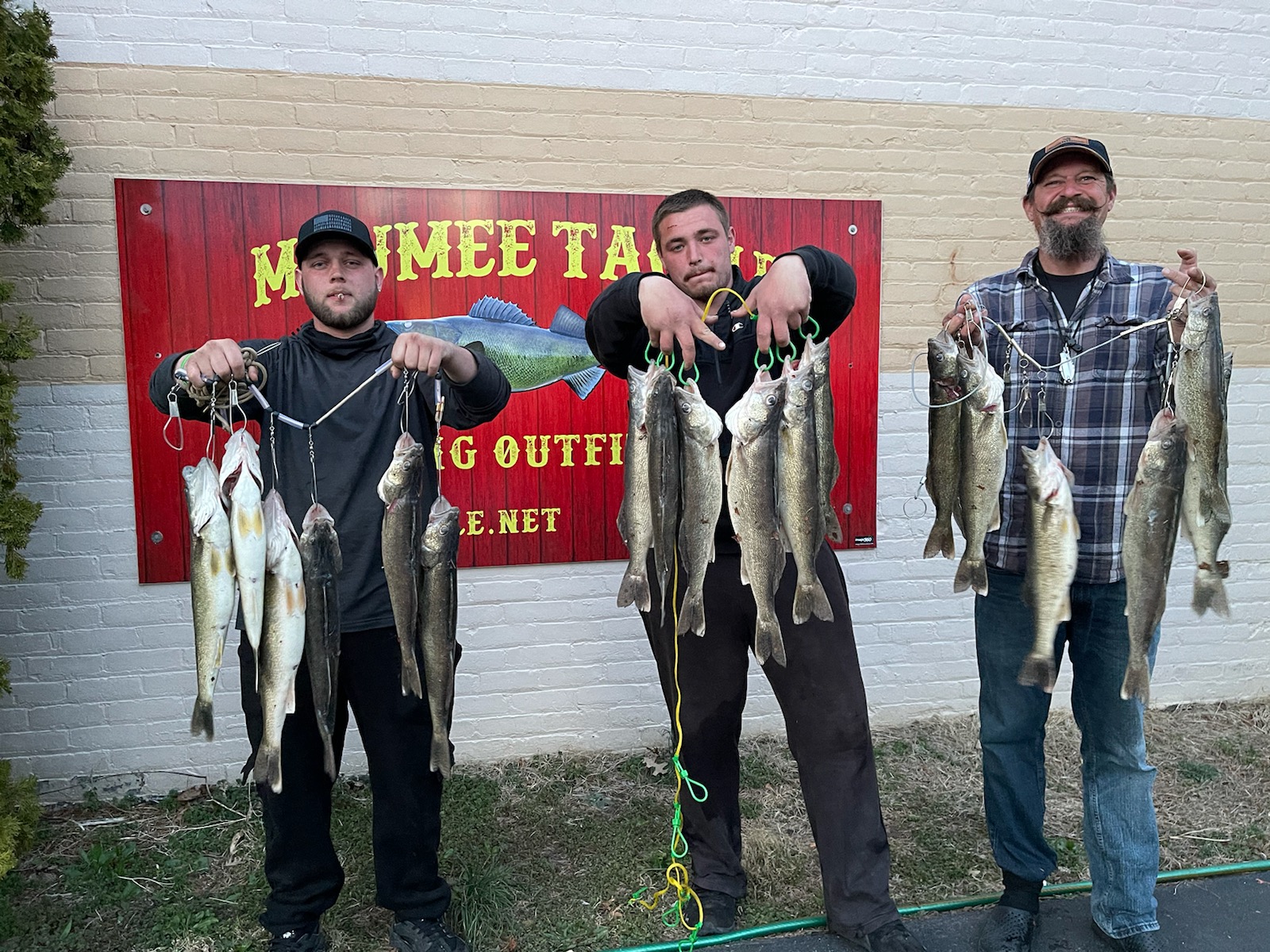 Barometric Pressure
29.75
*click on all images to enlarge*
TIME TO FISH
        
Sunrise/First cast- 7:30 am
Sunset/Last Cast-7:52 pm
Wading to Bluegrass Island is   permitted
Weight:Â  Â  5/8 oz -3/4 oz
Maybe a little rain , mid to high 60s today.
*Click on images to enlarge*
Lots -o-fish caught yesterday! Look at all these smiling faces! Despite the wind the river was productive. Alot of doubles and triples  and more limits than we have seen so far in the run.
Daryl and Josh the fish cleaners were busy all day..just bring your catch to the shop and we will clean it up. $2 a fish, $10 a limit(6 fish).
Blue grass and Button wood were best yesterday, most likely the same today.
Big jack leader for the week is running at 5.75 lbs .. just bring your fish up to be weighed for a chance at the weekly $25 gift cert.
Have fun be safe and good luck fishing
Suggested Baits