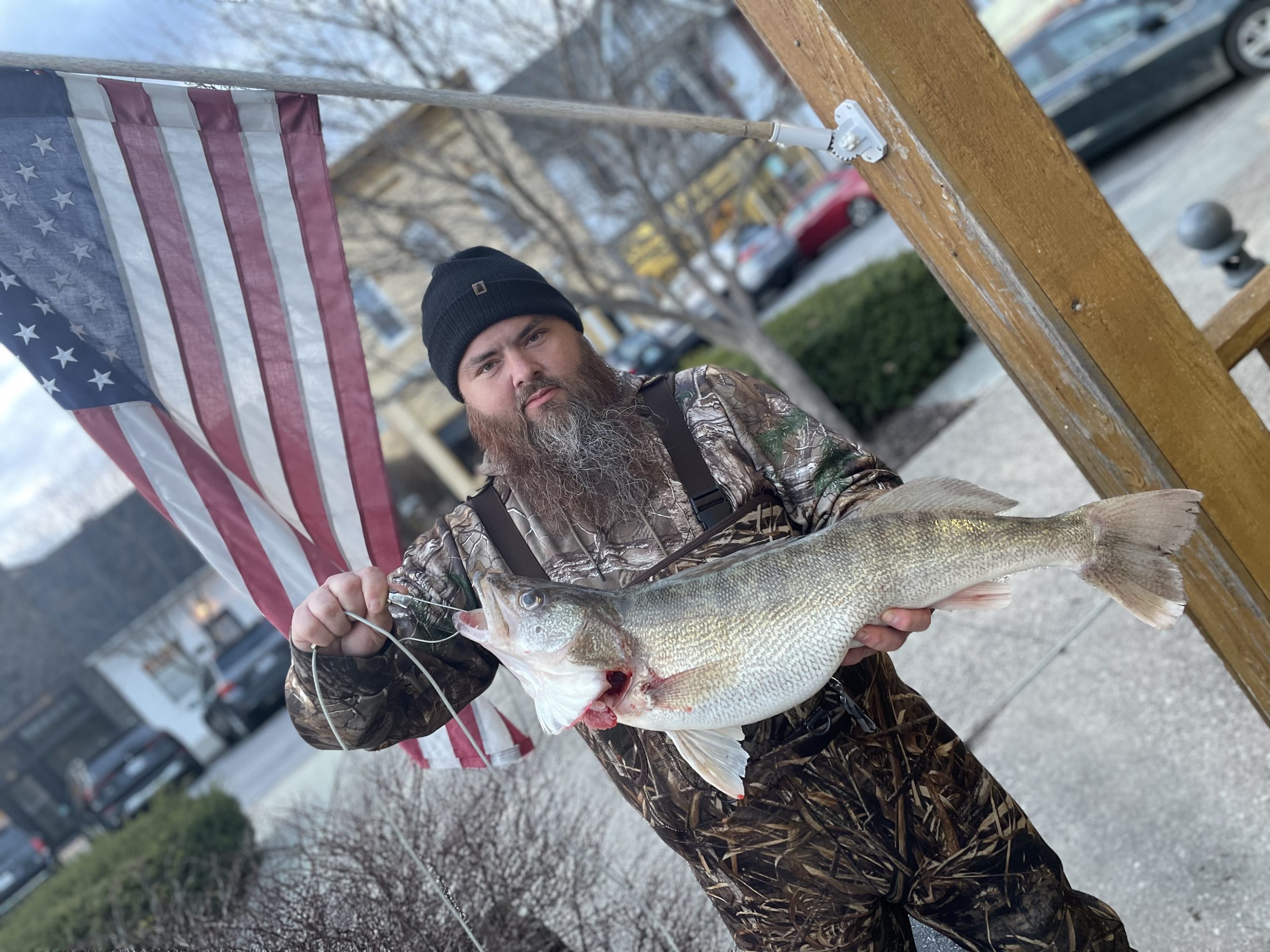 Barometric Pressure
29.71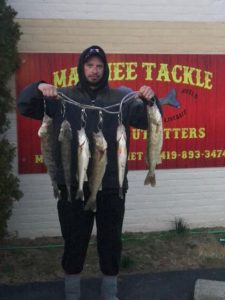 SUNRISE/FIRST CAST- 7:30 AM
SUNSET/LAST CAST – 7:51  PM
WEIGHT:  3/4 oz- 1 oz 
BLUEGRASS ISLAND: too high to cross today….and tomorrow.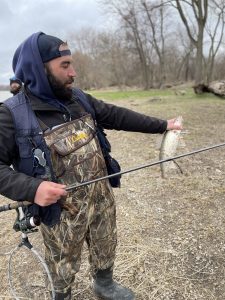 Today the water is up so again the high water areas will be the places to hit. Orleans park, white street access and along the Towpath. Saw some limits and a bunch of 3s and 4s yesterday– check the facebook pages to see what I mean.
Alot of the walleye being caught are bright white, indicating that they are fresh in from the lake . This high water is bringing the walleye in even as we speak.  Again the early morning bite has been very good. If you can swing it get out there at crack of dawn. Still very muddy , bright heads and dark tails have been very good, That natural/neutral colors such as shimmer shad, motoroil , and natural chartreuse with a bright head.
bright hea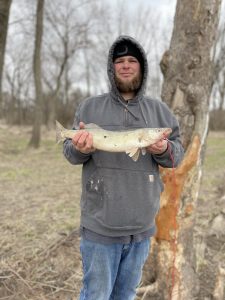 Have fun , be safe and good luck fishing
Suggested Baits