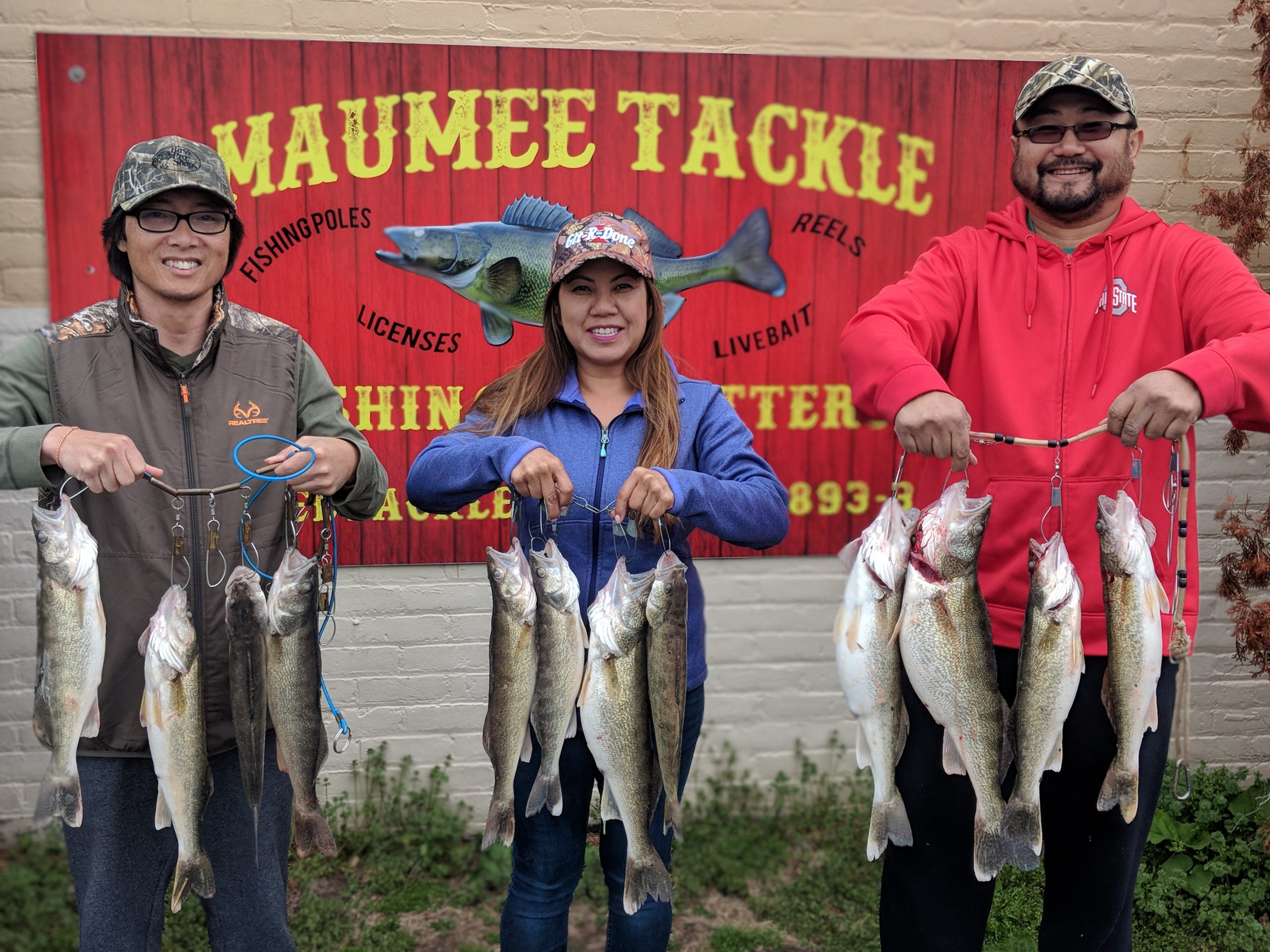 Barometric Pressure
28.22
LOOKS LIKE RIVER ROAD IS NOW COMPLETELY OPEN  AFTER THE SEVERE ICE DAMAGE BACK IN FEBRUARY.  DRIVING TO THE JEROME RD RAPIDS AND LAUNCHING BOATS UNDER THE 475 BRIDGE IS NOW PERMITTED.
*CLICK ON IMAGES TO ENLARGE*
Sunrise/First Cast-Â  6:37 am
Sunset / Last Cast- 827 pm
Weight: 5/8 oz- 3/4 oz

Colors: Green head/ pumkin seed tail, Black head/ shimmer shad tail/ yellow head/ firetiger tail

Crossing to bluegrass is not permitted.
Pictures speak for themselves…there were a lot of walleye caught in the river yesterday. And with the water dropping we should see alot more.
Yep there are some white bass coming in the river as well . Be a great day for fishing to catch that mixed bag.
Faster water is where the walleye have moved too, Buttonwood, Davis , Ft Meigs , Jerome Rapids and the Towpath all should be good areas. We saw alot of the big females caughta at white street with Orleans park mostly producing White bass
Still some time left in the run, stop in this weekend and we can point you in the right direction
Have Fun , Be Safe and Good Luck Fishing
Suggested Baits