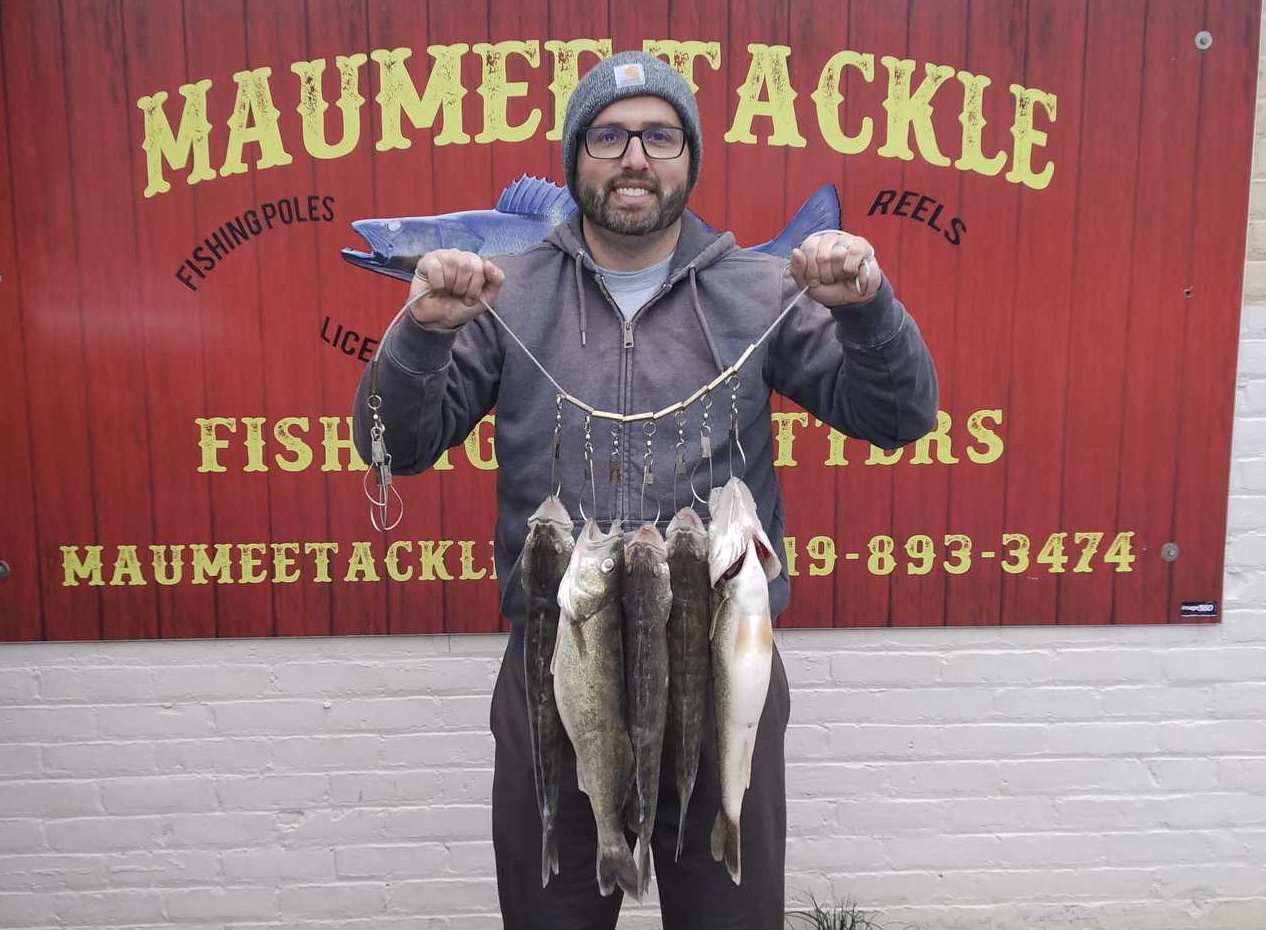 Barometric Pressure
29.62
*click images to enlarge*

SUNRISE/FIRST CAST- 7:29 AM
SUNSET/LAST CAST – 7:52  PM
WEIGHT:  3/4 oz- 1 oz 
BLUEGRASS ISLAND: too high to cross today….and tomorrow.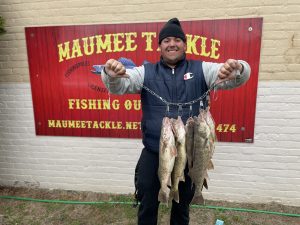 High water didnt stop these anglers from picking up a few. No particular spot was on fire ,it can be tough fishing in this high , fast muddy water.  A few were picked up all over-Ford street , Orleans park, white street and in places along the towpath,
Like I said last night the good news is the river has crested and is slowly starting to drop. Looks beautiful doesn't it.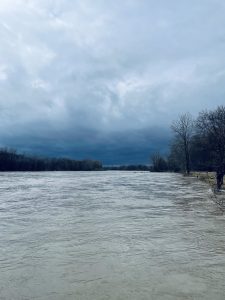 The river is packed full of walleye and due to these cold nights its not heating up too fast. A fresh push of fish is moving in right now , most being pulled out yesterday were bright white / silver- indicating that they are fresh in from the lake.
Gonna be cold in theis morning so be prepared,  cause the first cast , crack of dawn bite has been very good. 
Have fun , be safe, good luck fishing
Suggested Baits