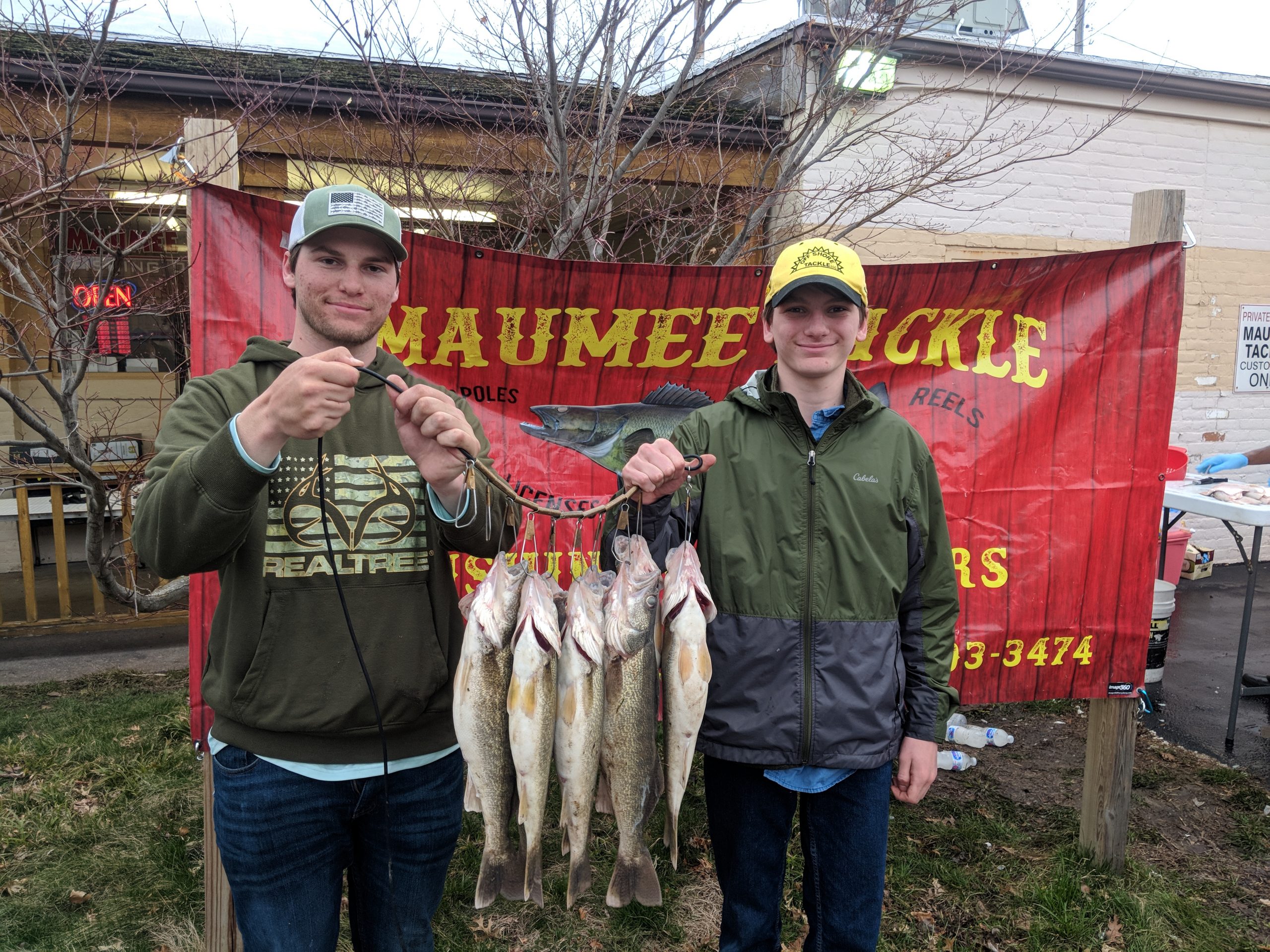 Barometric Pressure
29.91
Store hours will be reduced- 7am to 5pm daily.
Please keep phone calls to a minimum-we cant keep up.
First cast/ sunrise-725 am
Last cast/sunset-755 pm
Crossing to Bluegrass should be permitted -but double check to make sure the "No Crossing" sign is down, as the level is right at the bare minimum required to safely cross.
We saw quite a few limits yesterday and lots of ones and twos. There was a stretch of time in the late afternoon when a big school came through and a bunch of limits were caught really quick.
Fordstreet and along the towpath were the best areas yesterday–but it really dosnt matter those fish are all upa nd down the river. Spread out fight the instinct to bunch up on each other. There is no rush-we still have a good amount of run time ahead of us as the cold nights ahve been keeping river temps relatively stable.
Just a reminder that due to the current state of emergency.
Drive thru services are available . Store hours will be reduced- 7am to 5pm daily.
We will still be able to process fishing licenses. Firearm sales and transfers will still be processed.
Call in and online orders 
 Carry-out/Curbside pickup
Payments:Â Cash & Credit card will be accepted for Carry-out/Curbside pickup.
We continue to stand behind and encourage adherence to governmental guidance for social distancing, we feel that with precautions, certain local outdoor activities are still  possible and important for your families. Get outside and enjoy some fresh air. 
Have fun be safe and dood luck fishing –its all good on the river
Suggested Baits