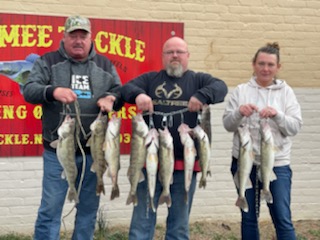 Barometric Pressure
30.09
Sunrise/First cast- 7:27 am
Sunset/Last Cast-7:54 pm
Wading to Bluegrass Island is not  permitted this morning.
Water came up over night so exercise caution
Weight:Â  Â  3/4 oz
Apologies..my phone was destroyed so any picture I took after 9am was lost. Gotta go with what the girls took yesterday. Keep em on their toes guys – make sure they take good pictures!
*click on images to enlarge*
Today with the higher water it wouldn't hurt to spread out along the towpath, hit Orleans and White street access as well. Davis is going to be good too.
Its gong to be a great day -for the last two days the bite has been on, no reason today shouldn't be the same. And we still have a good long run in front of us. 
These fish are still hitting good. It got colder yesterday but it really didnt slow those fish down.
Remember in the higher water they like to lay up close to shore to get a rest from that strong  current. Sort cast-you might be surprised.
Have fun be safe and good luck fishing.
Suggested Baits