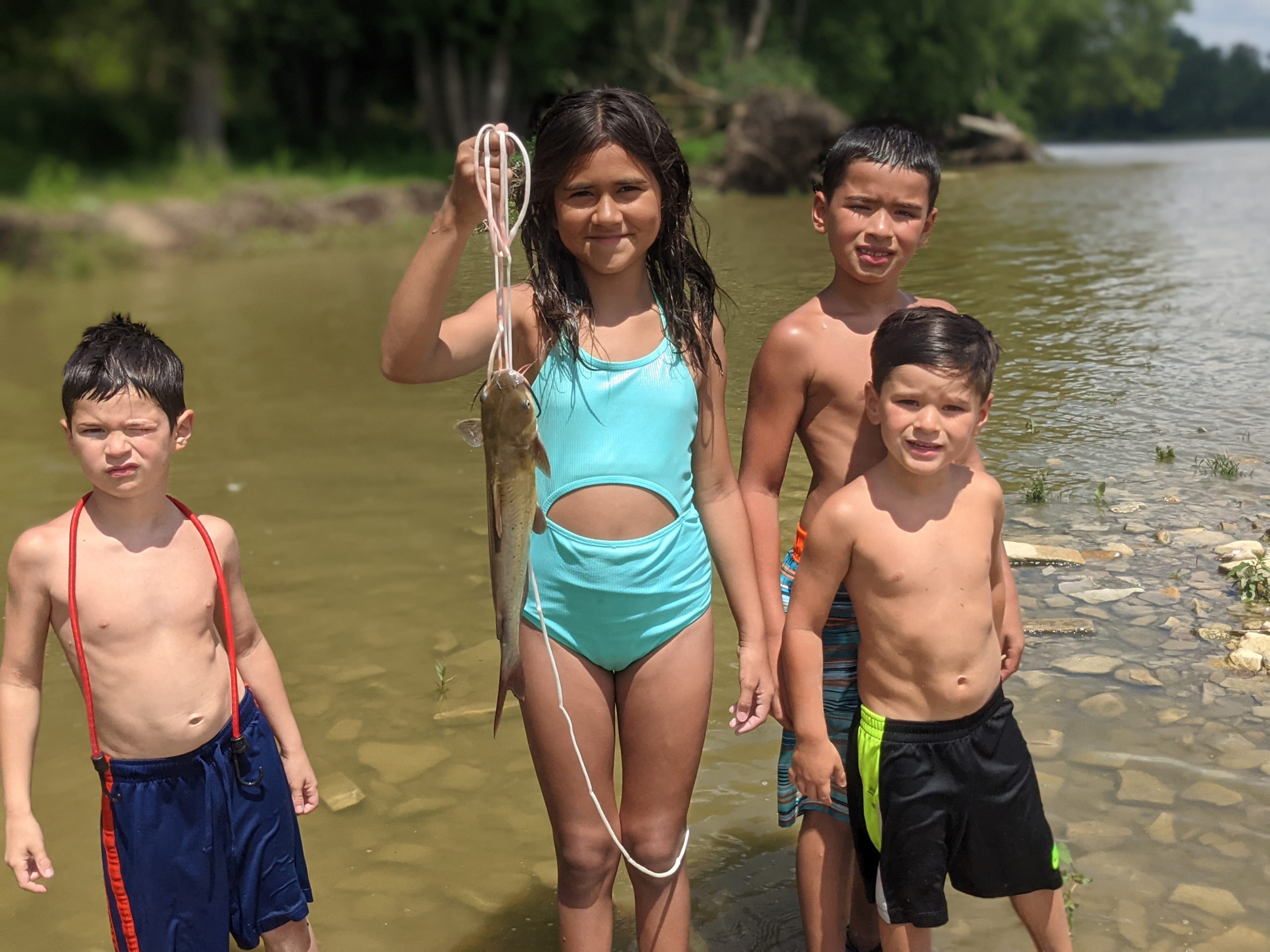 Water Level
581.3--running average-not high
Sooo…the weather man has made a solid time this week of scaring  people away from the out doors. So I took the family out and we ran in to a solid mass of …. SUNSHINE ?!
TRIPS AVAILABLE DAILY:
MAUMEE,OH-419-893-3474
GRAND RAPIDS, OH-419-830-3077
NIGHTCRAWLERS, LEAF WORMS, FROZEN MINNOWS ALL AVAILABLE NOW AT OUR GRAND RAPIDS BAIT SHOP
FISHING REPORT:
Fishing in the Maumee River has been a little bit slow the last week or so due to the heat most likely. One thing that a lot of anglers like to try,at  times like this when the fish aren't really biting ,are  buzzbaits- bladed jigs -fast moving top waters and chatterbaits–these type of baits are sometime called "Reaction Baits". They make a lot of noise , they buzz around, they vibrate, they attract the attention of the fish. And even if they're not hungry it might entice that fish to take a quick snap at it. Thus the term -reaction bite. My favorite and one that seems to work really good here in the Maumee are the chatterbaits ,that front blade vibrating action is awesome. Everything bites at it -smallmouth bass, largemouth bass, catfish, freshwater drum..you name it. we have a full selection-even the large pike chatterbaits-give them a shot you will be happy with how well they work.
Have fun , be safe and good luck fishing and kayaking!
Suggested Baits