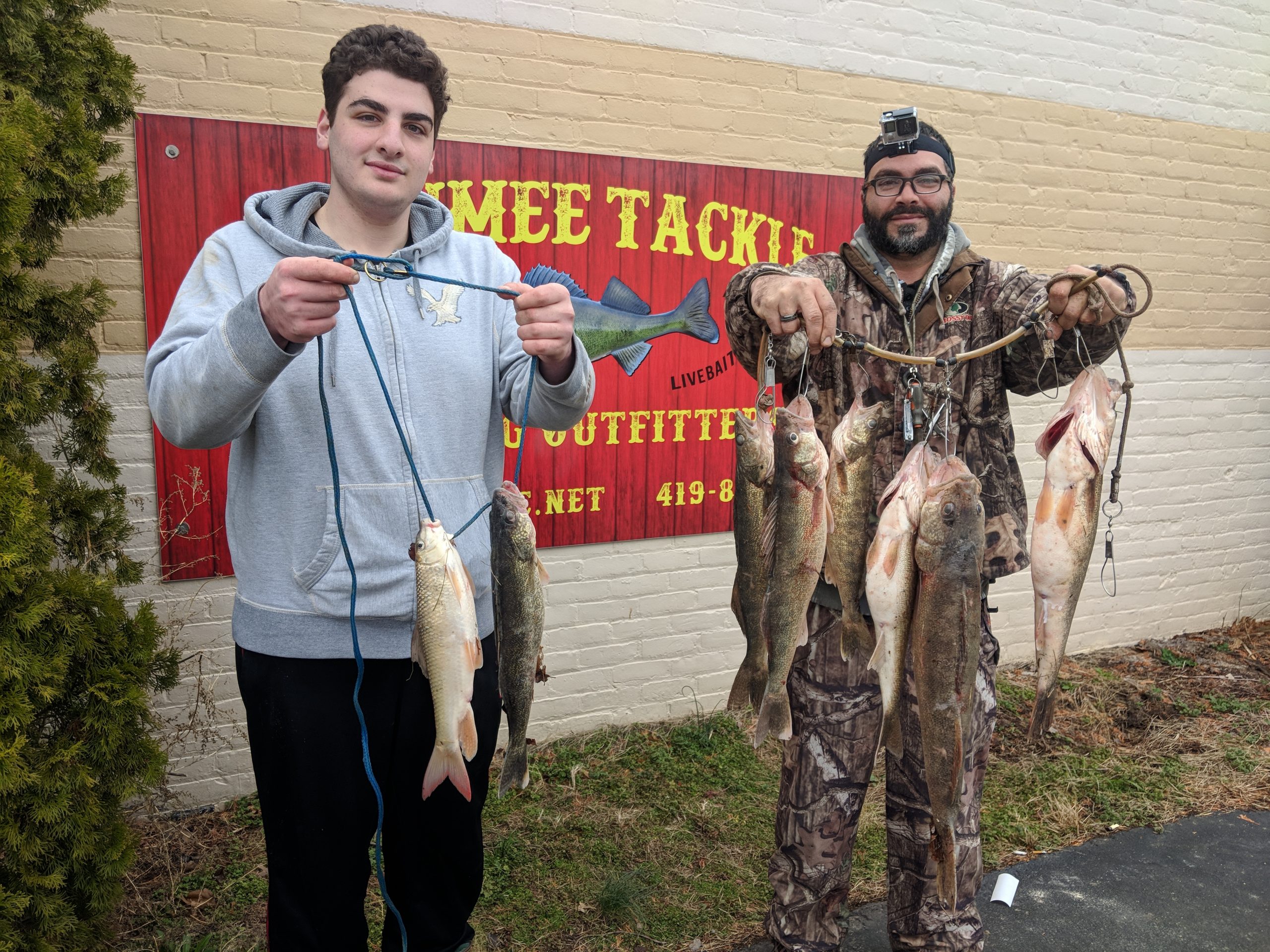 Water Level
582.5 and on the rise
Water Temperature
43 degrees
Barometric Pressure
29.96
Store hours will be reduced- 7am to 5pm daily.
Calls have been overwhelming -we cant keep up-Please keep phone calls to place a pick up /carry out order.
First cast/ sunrise-723 am
Last cast/sunset-755 pm
Crossing to Bluegrass  wont be permitted-rain from last night is going to cause the river to start to rise today. 
Yesterday we saw a good catches come out of the river again early -limits around 9am and fish caught steady all day.  Jerome Rd rapids, Ft Meigs area and the towpath seemed to produce the most bites-Some decent action at Blue grass ,Buttonwood .  
Colors:   today to start with Glow head /Pink sparkle tail  – Black head /Green sparkle tail  – Orange head/ green fire tigertail. – darkgreen head / Xmas lights tail
New shipment of firearms has arrived.
Have fun be safe and good luck fishing.
Suggested Baits