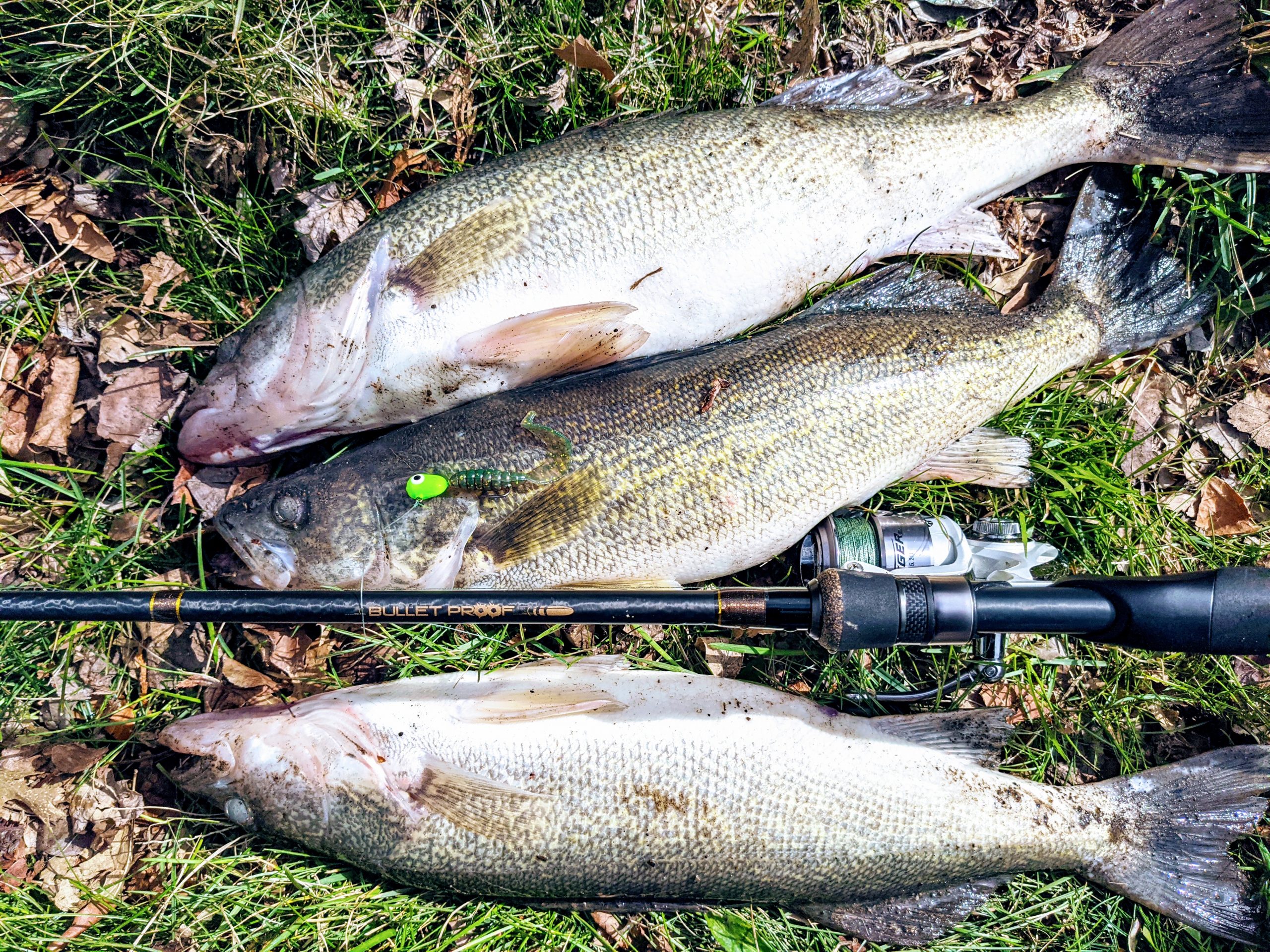 The new Waft "BulletProof  Rod"-   green head and motor oil tail, getting it done.
Stop in and check out theses Bullet Proofs..made in Columbus Ohio; lifetime warranty-only $99.
Sunrise/First cast- 7:25 am
Sunset/Last Cast-7:56 pm
Wading to Bluegrass Island is not  permitted this morning.
Water came up  just a bit over night so exercise caution
Weight:Â  Â  3/4 oz
*click on images to enlarge*
Yesterday the morning started out a little cold and slow, then the sun peeked out and   whammo! Fish on!
Today we have a little rain, should be done by lunch time .
Looks like they are starting to bite the brighter colors- green head / chartruse fire tail, black head/ shimmer shad tail, yellow head yellow tail. This is the thrid day in a row- Id say the BITE IS ON. usually we get two or theee of these heavy pushes of fish come through the river.  In a day or two it may slow down a bit then we will get some rain and another big wave will come thru. Shaping up to be a really good run.
Have fun , be safe and good luck fishing.
Suggested Baits