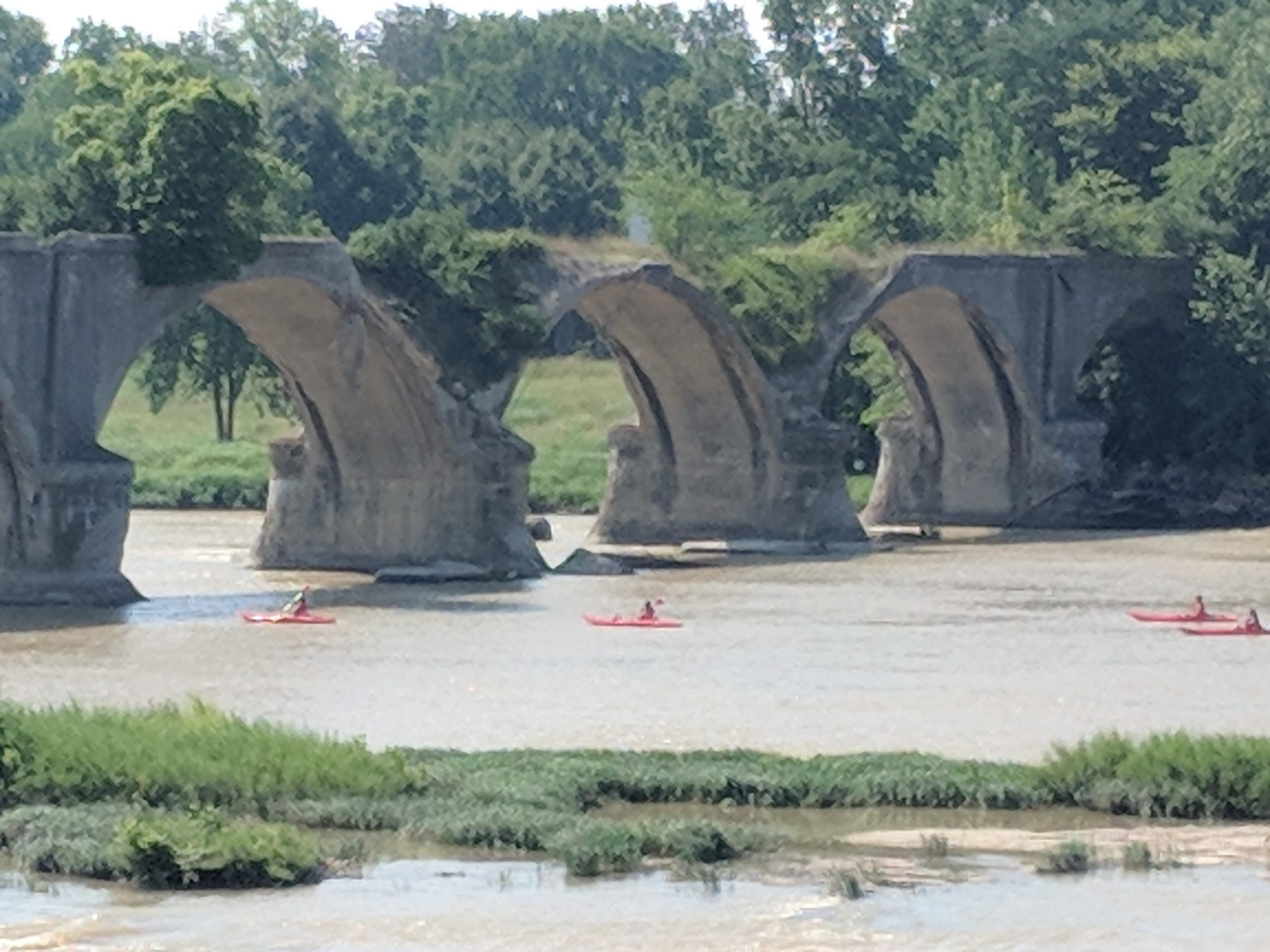 Water Level
580- 2 ft below normal levels
Barometric Pressure
30.21
FIRST OFF LET REMIND EVERYONE THAT THIS IS A FAMILY FRIENDLY REPORT/WEBSITE  ETC.  PLEASE NO PROFANITY -IF YOU POST ANY PROFANE COMMENTS I WILL SIMPLY DELETE AND BLOCK .

The smallmouth are still biting. So are the cats, and  heard of some walleye and saugeye being caught here and there as well, usually crack of dawn for those. I was also  reminded of a  good tip this morning from one of our customers that's been fishing the river for over 40 years and knows how to catch 'em .  Whether you are using a chatterbait or a spinning lure, such as a roostertail , put a little piece of worm on the hook to juicy it up . Cut a nightcrawler into small pieces and put one or two on the lure hook. This works well with crankbaits as well. I have used this little trick to catch all sorts of fish this time of year. Last year I pulled two walleye out of Jerome rd rapids with a Chatterbait tipped with worm.  Gives it just that little extra scent that may trigger a bite.  Give it a shot- cant hurt.
*Click on images to enlarge*
Kayaking fun while exploring part of the "Maumee River Water Trail"
The trail connects five Metroparks (Bend View, Farnsworth, Middlegrounds, Providence, and Side Cut), three state parks (Independence Dam, Mary Jane Thurston, and Maumee Bay), three wildlife areas (Meyerholtz, North Turkeyfoot, and Van Tassel), as well as 15 other publicly owned parks. In total, the trail can be accessed at 39 locations with a variety of activities and amenities found at each location.

Follow this link –Â  Water Trail microsite here.
Kayaking Report: We had a great weekend for kayaking on the river.  Sunshine and calm waters. Today looks like we will have a some rain this afternoon then clear sailing the rest of the week . The river is running low so navigating some of the low water areas may require sticking close to the bank to avoid getting stuck in the shallows.
FOLLOW THE RED KAYAKS!  As you can see we recently brought in kayak sales and rentals.  All of our rental kayaks are the "Jackson Riviera" models. All are bright red and have our logo sticker on the back, very maneuverable and cut though the water nicely. Look for our red kayaks out on the river and by our store front to find us.  You can also follow us on Facebook, Instagram and Twitter.
Click on the "Kayak Rental -Rates and Trips " link shown below for details.
Be safe , have fun and good luck fishing
Suggested Baits