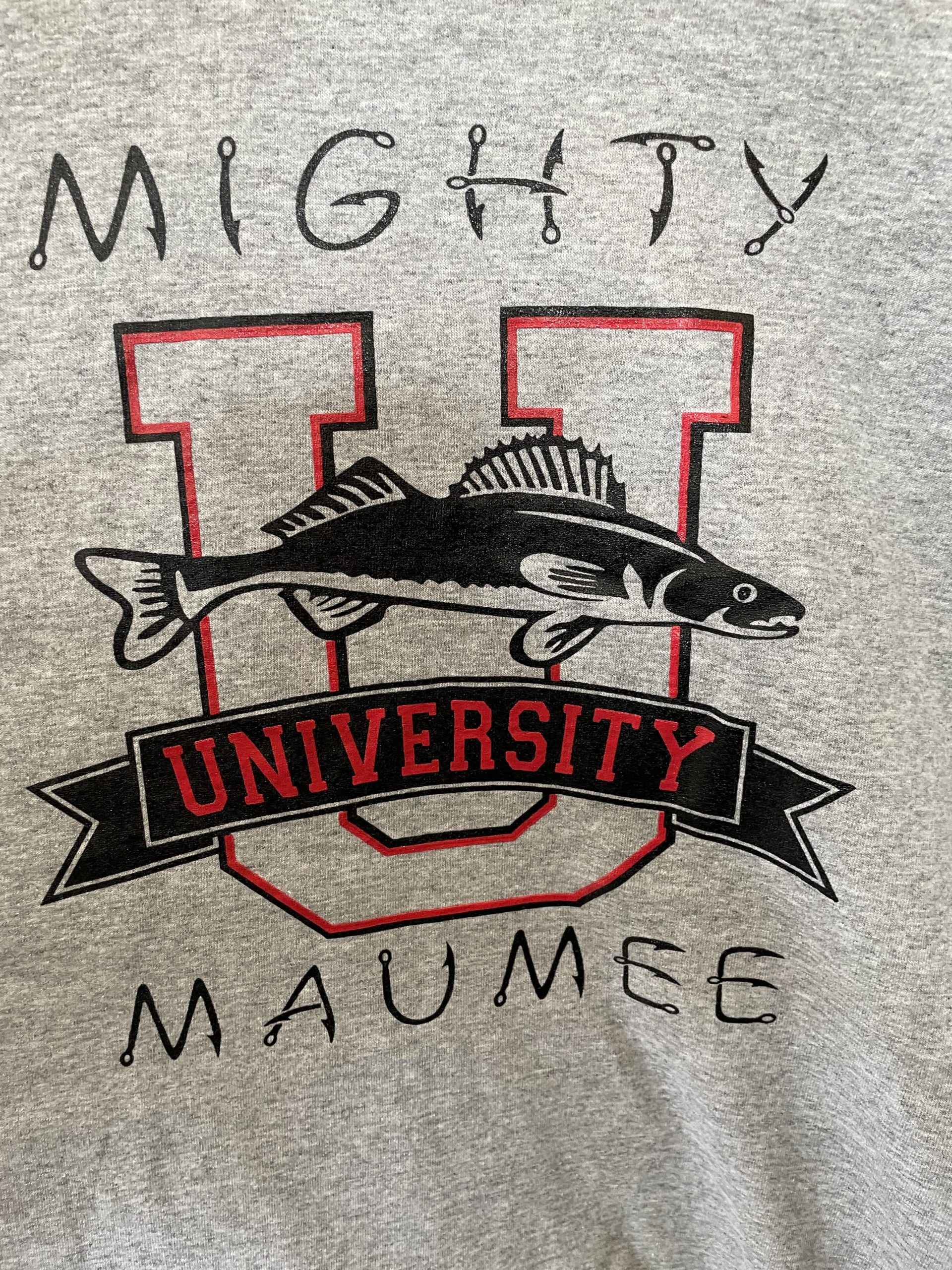 Water Temperature
37 degrees
Barometric Pressure
29.99
Some new shirt designs-
SUNRISE/ FIRST CAST-7:07 AM
SUNSET/ LAST CAST-6:26 PM
WEIGHT: 3/4oz-1oz
BLUEGRASS ISLAND: Blue Grass Island is closed to access once the water reaches 582 feet above sea level. This 582 number is basically the gauge we use as the "normal" river level. Still a bit to high to safely cross today.
No walleye to report-yet. Although the water is starting to warm . I hear the Sandusky river is right around the 40 degree mark, thats a good sign . That river usually warms faster and the walleye come in a few days before we start seeing them here in the Maumee.
Today
Mostly sunny, with a high near 33. North wind 6 to 9 mph.
Thursday Night
Partly cloudy, with a low around 18. East wind around 5 mph becoming calm in the evening.
Friday
Partly sunny, with a high near 39. Calm wind becoming southeast around 6 mph in the afternoon.
Saturday Mostly cloudy, with a high near 58.
The basics of river walleye fishing have not changed in 100 years. Walleyes tend to congregate in schools, which means anglers can expect to catch  multiple fish once the bite begins. Also, walleyes are nearly always found on or very near bottom, so deep-diving, bottom-bumping baits and lures are most relied upon. Walleyes are notoriously fond of baitfish, which means any lure or bait that resembles their favorite forage species will get the most attention In many parts of the country nightcrawler rigs are productive when fishing for schooling early-season walleyes. A juicy piece of worm on a jig head can trigger a bite on a slow day. For the most part anglers offer slow-moving lures or baits that can be suspended just off the bottom. Add weight as necessary to help keep the bait moving  slowly to give the fish more time to take a nip.
FROZEN SHAD IN STOCK-$4.99 per bag
Have fun, be safe and good luck fishing
Suggested Baits