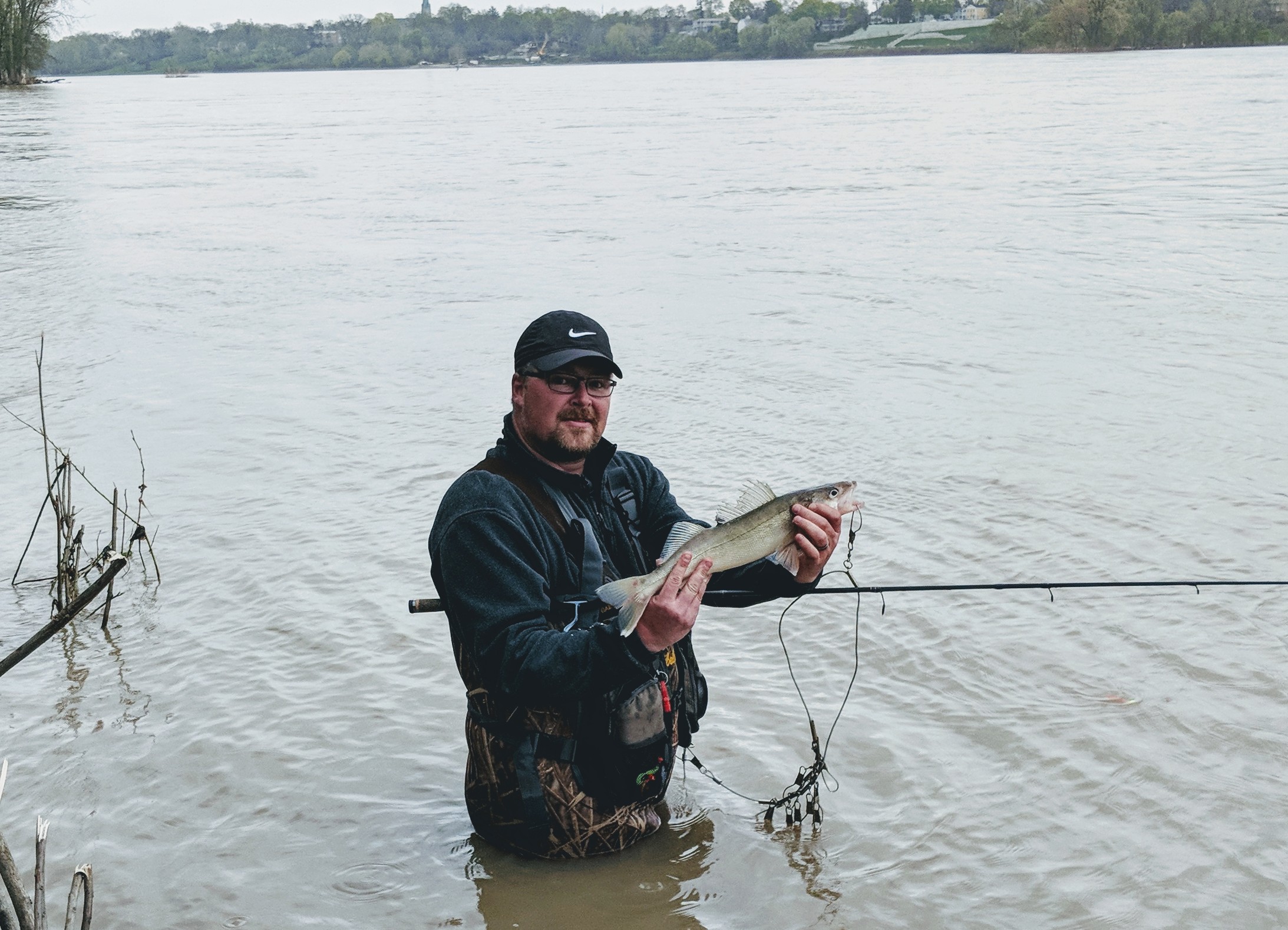 Barometric Pressure
30.05 inHg. falling
Tough couple of weeks on the river. We have seen some limits but they are hard won. This consistently high water in April and early May has made it difficult to get to the fish as it has restricted many areas that are fishable. We saw some decent walleye caught along white street and the towpath. The water is holding steady at that 585 mark, just need a few rain free days in the region to get the level down . With the higher water you just have to adjust your tactics. Most of the fish caught in the last few days were right up next to shore..trying to stay out of that stronger current.
We have seen a few white bass and white perch as well, but same issue, the high water has made it difficult to get into them.
This morning it looks like the big line of heavy rain storms is just going to miss us and Ft Wayne indiana, so the river should come down at least another foot by tomorrow morning. Ft. Wayne is where the Maumee river originates so whatever rain they get affects the river level here in Maumee Ohio.
Have fun be safe and good luck fishing.
Suggested Baits