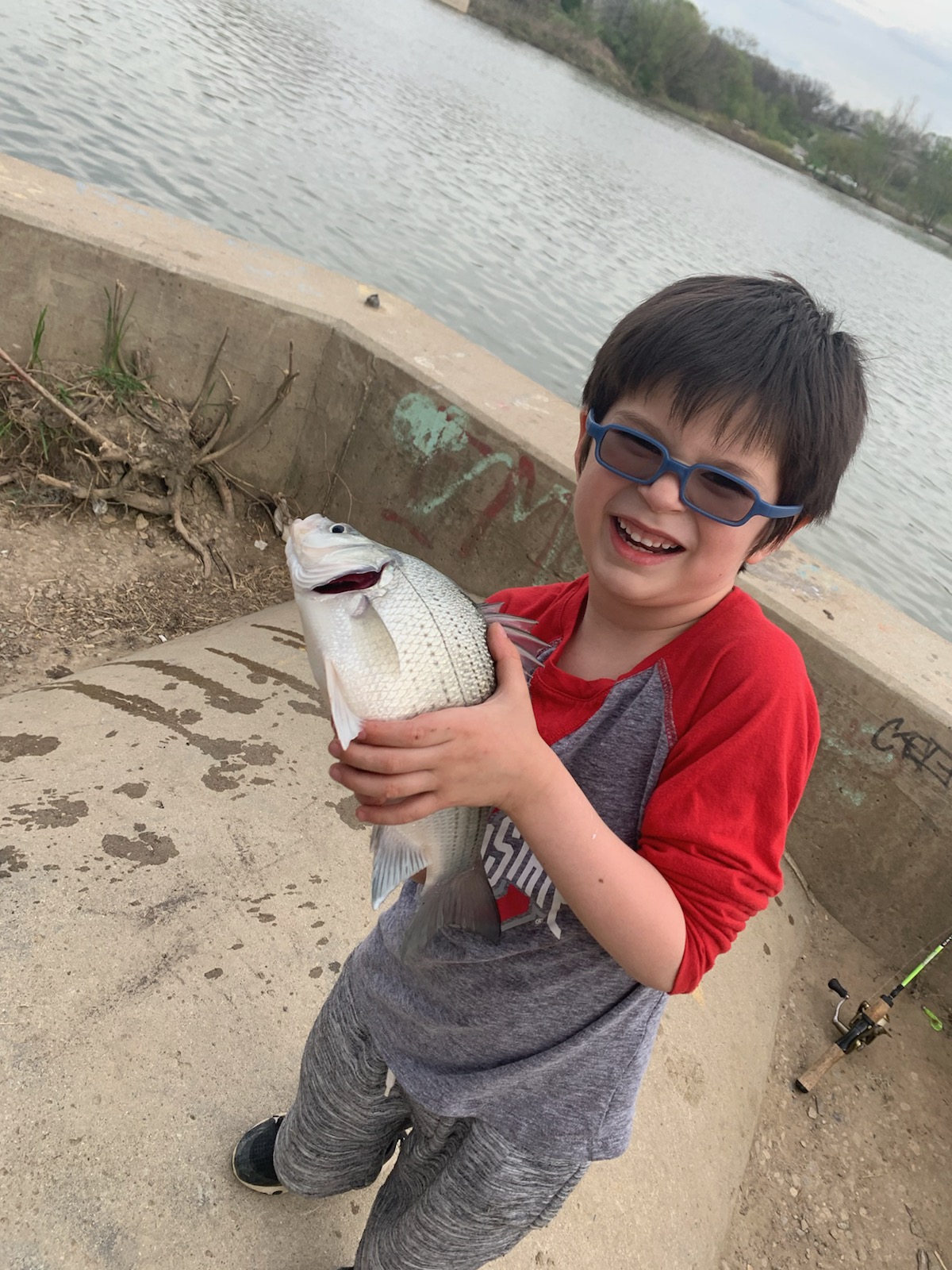 Water Level
580- low and slow
Barometric Pressure
29.94 inHg. steady
So easy a 6 and 5 year old can do it- White bass are in.
*click on images to enlarge*
Took the family after work and we smacked em good using lead head and twister tails, no live bait at all.Round about 6-7 pm I was getting a bite every cast and pulling one in about every third cast.  Dont get stuck on one method of fishing, minnows dont always work, sometimes they need that flash of a spinner / roostertail.
Wading to bluegrass is permitted.
Have fun , be safe and good luck fishing
Kayak rentals and livery starts Friday May 8th.
Suggested Baits