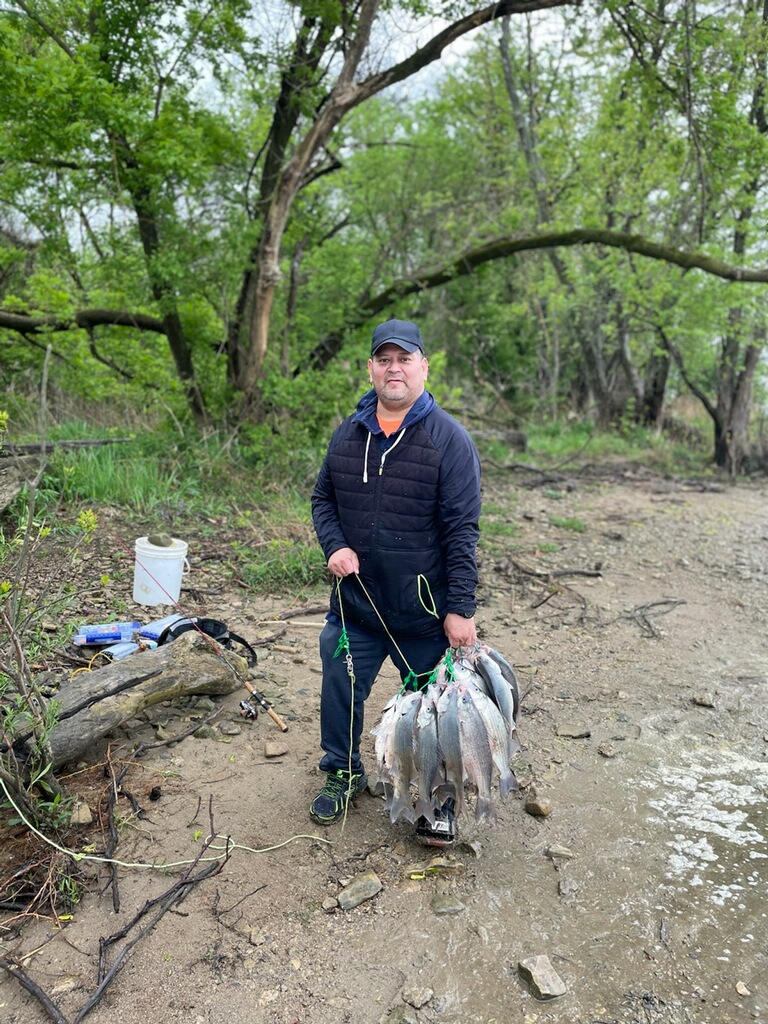 Water Level
581.5-on the rise.
Barometric Pressure
29.59
Sunrise/ First Cast:6:33 am
Sunset/Last Cast-8:31pm
-Water is on the rise so dont get stuck out there on Bluegrass island.
Last day of daytime fishing restrictions and the single hook rule. 
Fresh batch of emerald shiner minnows. 
Today
A chance of showers, mainly before 11am. Mostly cloudy, then gradually becoming sunny, with a high near 57. Breezy, with a northwest wind 13 to 21 mph.
This year the average size of the white bass are right around 1.5 -2lbs..nice size fish.  Last year was consistently small fish mostly half pounders.  So things are looking better already.  Dont forget the state record is 4 lbs–so make sure you weigh those big ones–you might be the next champ.
Lead head with a green or white twister tail. The paddle tail baits are working really well this season too.  
The water has come up about a foot with this rain yesterday- so white street  and Orleans park should be very good fishing on through the weekend. 
Have fun , be safe and good luck fishing. 
Suggested Baits