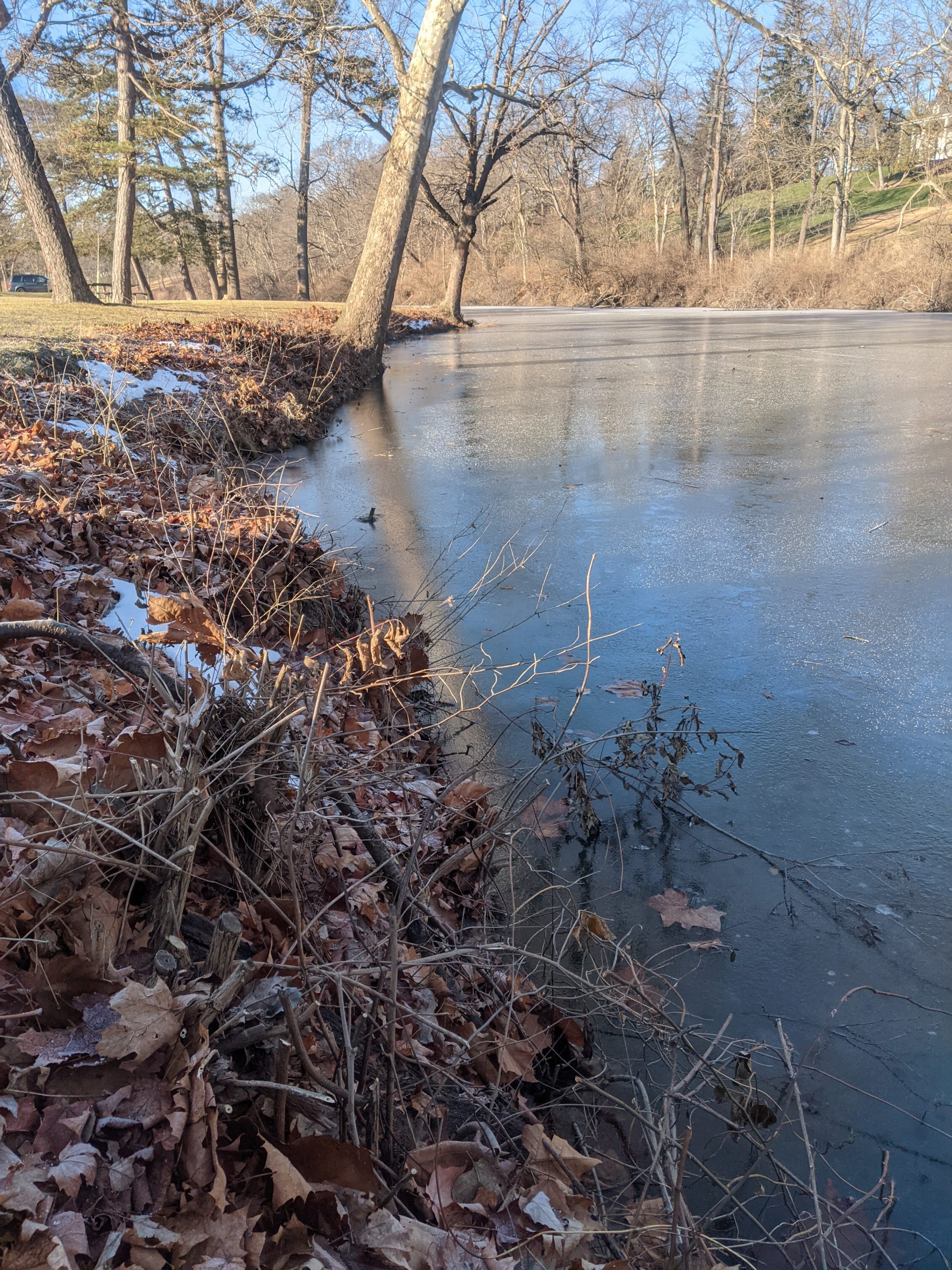 Water Temperature
32- layer of skim ice
Barometric Pressure
29.22
Took a little trip down to the river for a look and checked out some ponds..looks like we are starting to develop some ice. Fishing on the river ice is not recommended, permitted,  allowed , or any kind of close to a good idea.  Rivers have current, you fall through the ice and will get sucked under – no coming out.
I'm hearing that lake Erie is looking thick and slushy, so depending on the next few weeks weather we will see what happens. Last year November and early December were brutal cold, below zeros. It hit 60 on Christmas day(2019) and never really got below 40 again. Maybe this year we have a late running winter headed our way.
We are stocked up on ice gear and as soon as some ponds freeze up good we will bring in spikes and mousies if I can get them.
Have fun be safe and good luck fishing
Suggested Baits