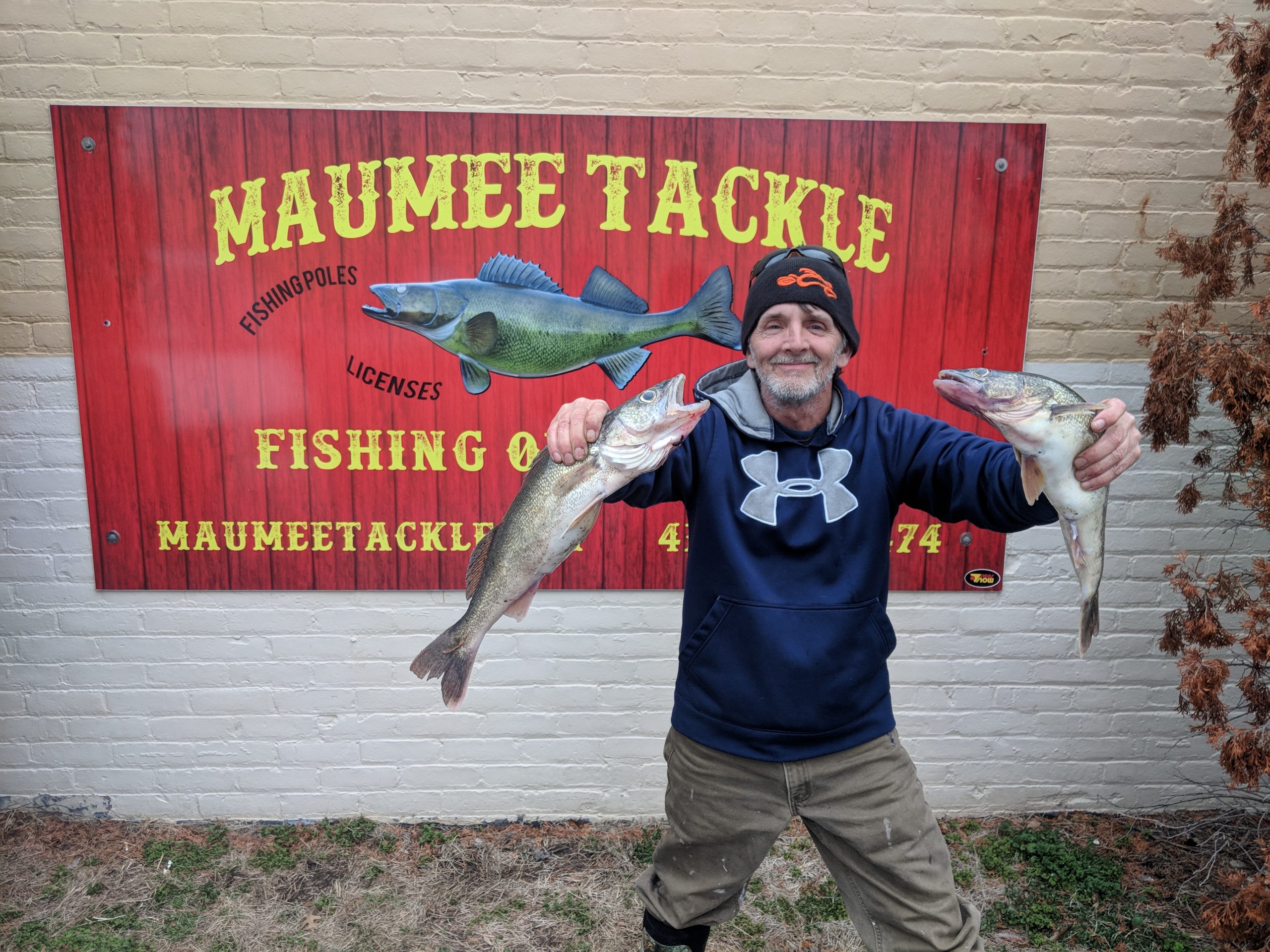 Barometric Pressure
30.03 inHg. falling
*CLICK ON IMAGES TO ENLARGE*
Sunrise/First Cast-Â  7:22 am
Sunset / Last Cast- 7:56 pm
Weight: 5/8 oz -Â  3/4 oz

 Colors:  Yellow head/  Xmas lights  tail ,  Glow head / purple tail,  Black head/ Shimmer shad  tail,  Orange head/firetiger tail,  pink Head / pink sparkle tail
Crossing to Blue grass is permitted
The early  bite yesterday was absolutely on fire..we saw multiple limits within 45 min of first cast and then the action barely slowed down all day . Button wood is open,Davis over look, Bluegrass island , the Tow path, and Jerome rd rapids all produced limits all day.  Fish were taken at Ft Meigs but it was a little slower that at the other locations.
Today: Well we got some rain and wind last night, so the water is up just a little bit,muddied up a bit as well. For those of you that don't mind fishing in the rain the action should be pretty good early. Once the weather passes it should be good the rest of the day as well- stick to those areas I mentioned above. We will probably have rain off and on most of the day..keep an eye out for the water to rise.
  
   
Last night was cold and rainy, pretty much kept the river temp steady from yesterday. This is good, we will see a fresh push of fish this weekend and early next week. The temps arent supposed to warm up in the next week or so fishing should be steady into that first week of April
WE GOT NEW MAUMEE TACKLE FISHING OUTFITTERS T-SHIRTS INÂ  YESTERDAY ! $15.99
HAVE FUN , BE SAFE AND GOOD LUCK FISHING.
Suggested Baits