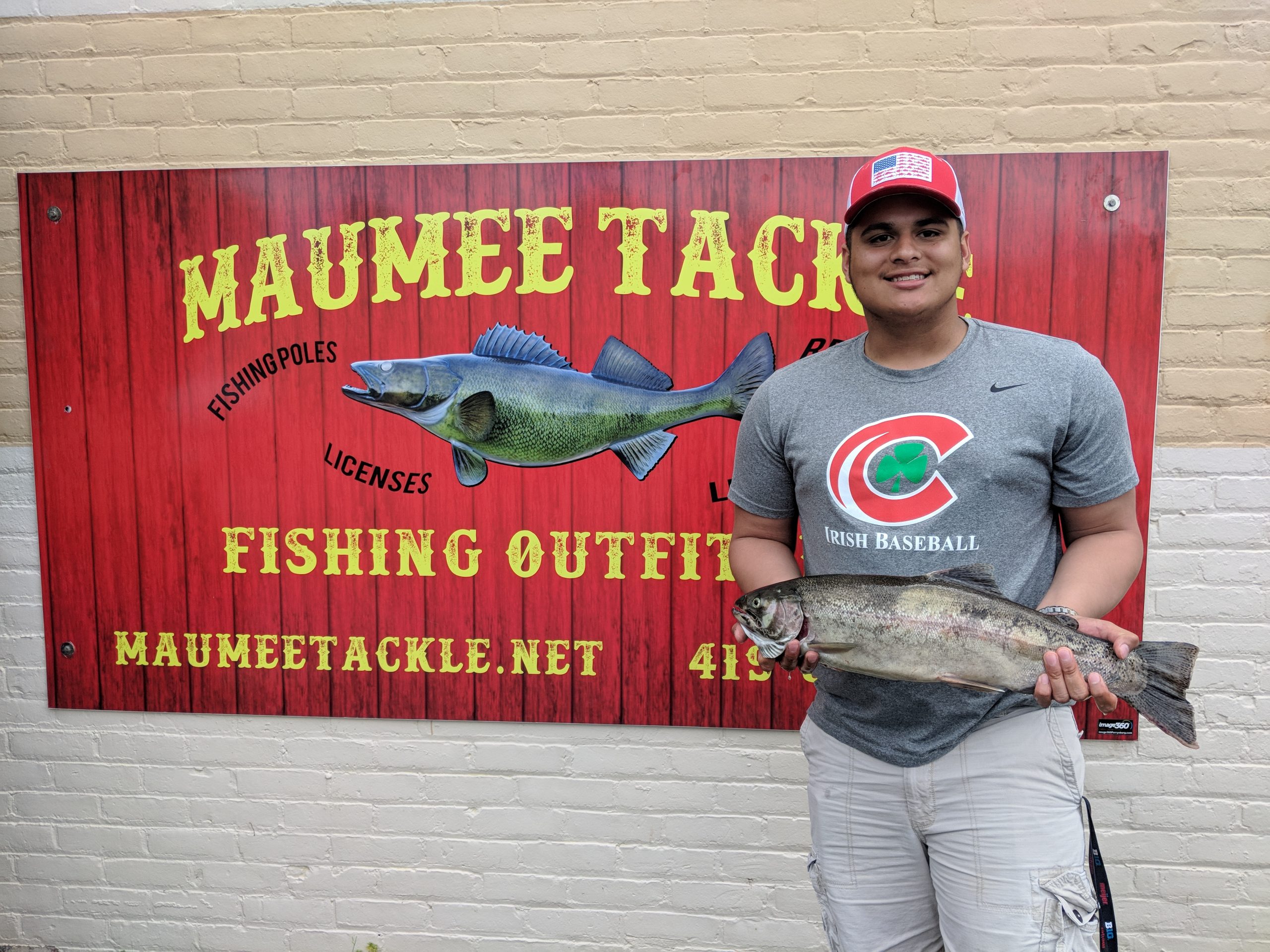 Barometric Pressure
30.29 inHg. rising
Look at this beautiful steelhead caught yesterday.  26 inches 6.5 lbs- I keep telling ya that they are in all the area waterways, Swan creek , the Maumee..just gotta target them.
Wading to Bluegrass island is permitted
Whate bass and perch are still being caught in good numbers.
I should have leeches and crawfish back in stock by Tuesday.
Its all good on the river – look at all these smiling Kayakers
River is at a perfect level and the sun shining.
Have fun be safe and good luck on the river.
Suggested Baits