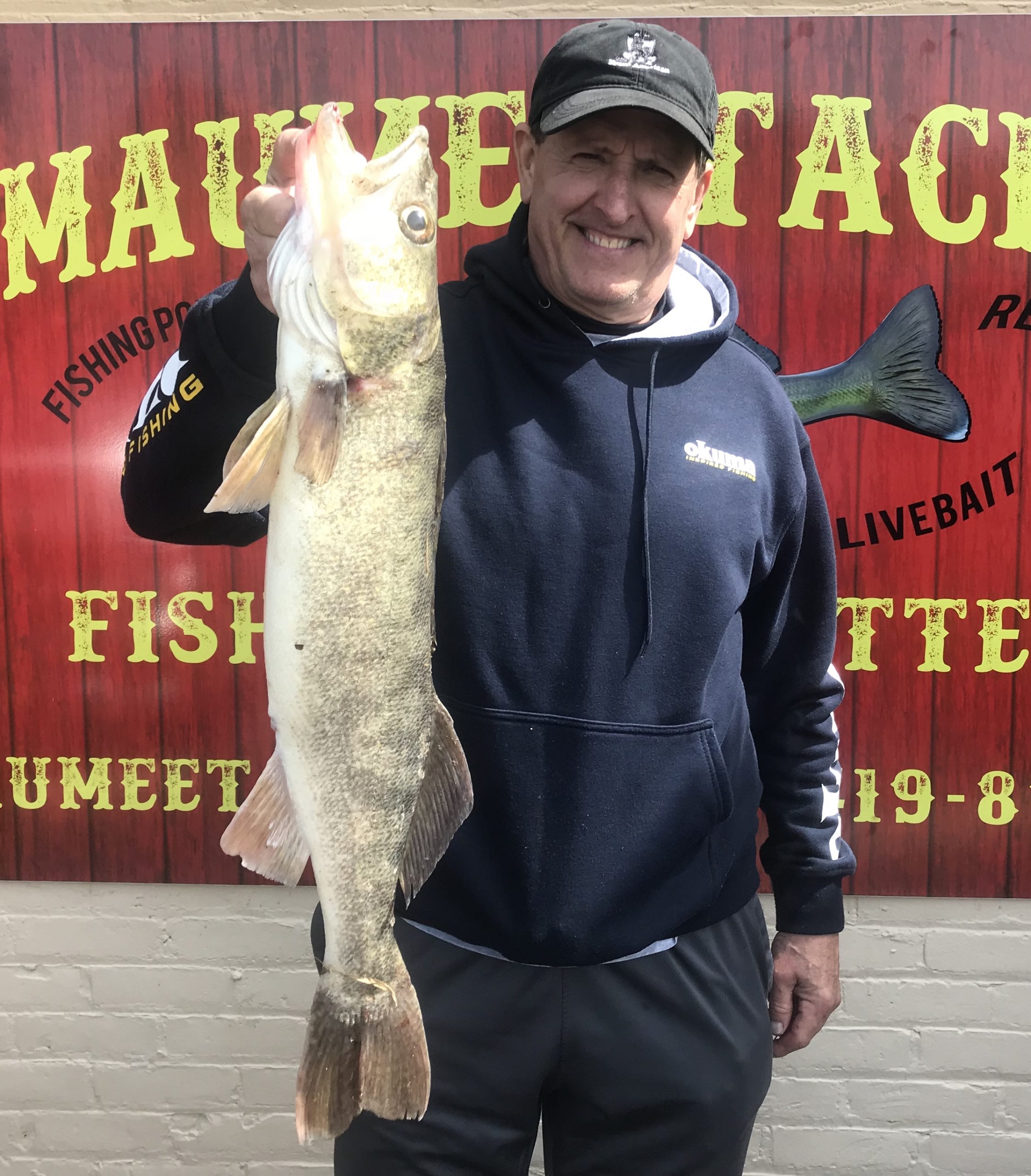 Water Level
582.5 FT -SLIGHTLY ABOVE NORMAL
Water Temperature
44 DEGREES
Barometric Pressure
29.85
SUNRISE-7:13 AM
SUNSET-8:02 PM
WADING TO BLUEGRASS IS NOT PERMITTED-
*Administrative Note -after careful consideration and a hard look at several extended forecasts I have decided to push our Walleye tournament back to the Saturday April 21st date- hopefully winter will have released its grip on us by then- please pass the word, and sign up sheets are now available in the shop. *
*click on images to enlarge*
Wow- yesterday turned out to be one of those surprise days that we all love to see out on the river-sunny , good water level , right water temp, not too windy and the fish were biting.  We saw the first two limits come into the shop right around 9am and it was a steady flow of fish all day right up to closing at 8pm.  The big jack leader changed 4 times during the day with many jacks coming in right around that 4 1/2  to 5 lb range.
The river is full of fish.
Today we are getting some rain off and on throughout the day and as long as the wind doesnt start howling we should have another good day .  The whole region is getting some of this rain so we anticipate the river to steady out this afternoon then  begin to rise again tonight.
At the current river level all areas except for Bluegrass Island are accessible today. – Yesterdays hot spots were Orleans and white street , with the Ft Meigs area close behind. Get out and explore the Towpath today as there are always some productive areas with no crowd.
Yesterday was the first day we consistently saw some big females make their appearance.
Take look at these two that were caught around White street and Ft. Meigs- both came in at right around 12 lbs.
Weight- 5/8 to 3/4 -maybe going heavier if the water begins to rise .
Colors-White head/ Pink sparkle tail. orange head/black tail, Green head/ firetiger tail, black head / green tail.
Have fun, be safe and good luck fishing
Suggested Baits