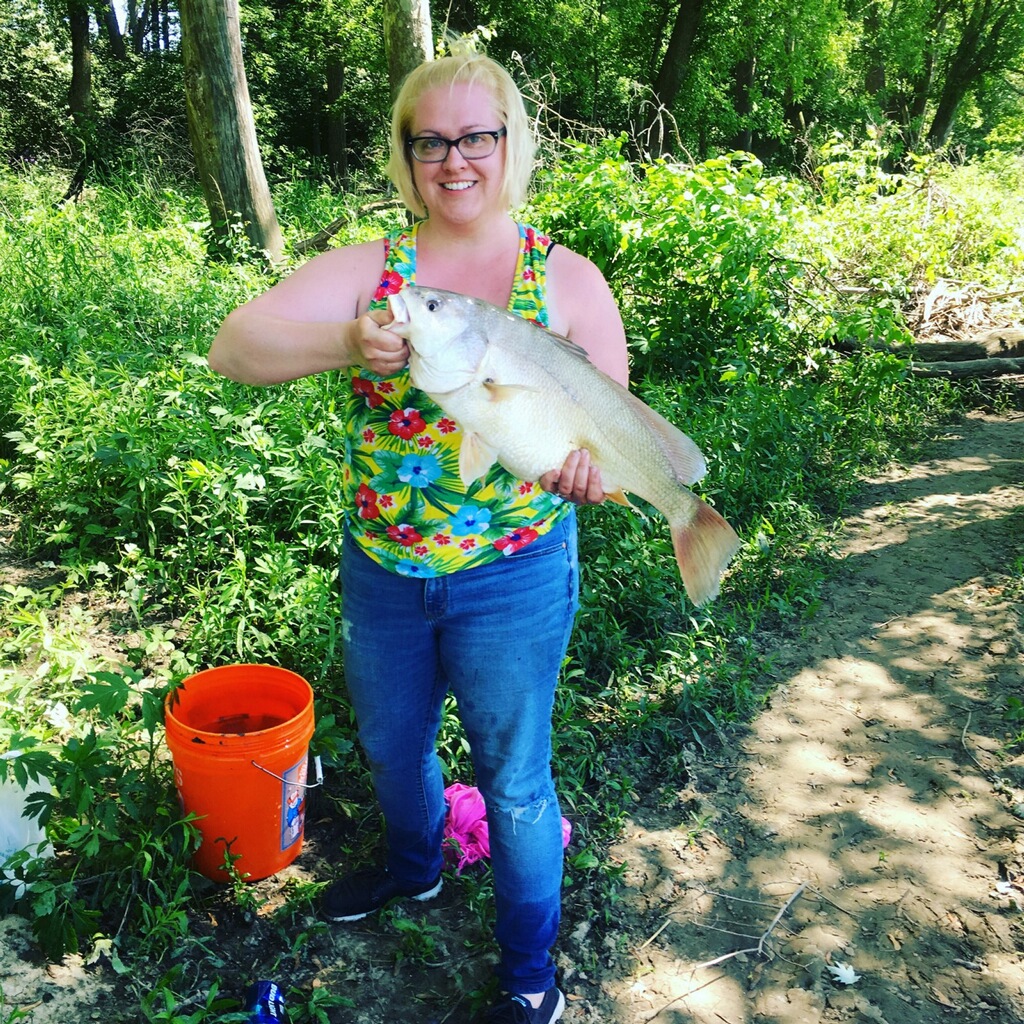 Barometric Pressure
29.59 inHg. steady
Sometimes the first fish that you ever pull out of the river is the most exciting… Look at this big old freshwater drum that "Fishin Anna"pulled out on her first day- first cast… congrats!
The cottonwoodtrees are starting to discharge their fluff all over the river so that means that it's time for the catfish bite. Also if you can get somewhere where there's not as much fluff on the river the gunk up your line you can get into some good smallmouth fishing as well on the river especially around Jerome rd road rapids and bluegrass island.
Have fun be safe and have a good time on the river.
Suggested Baits