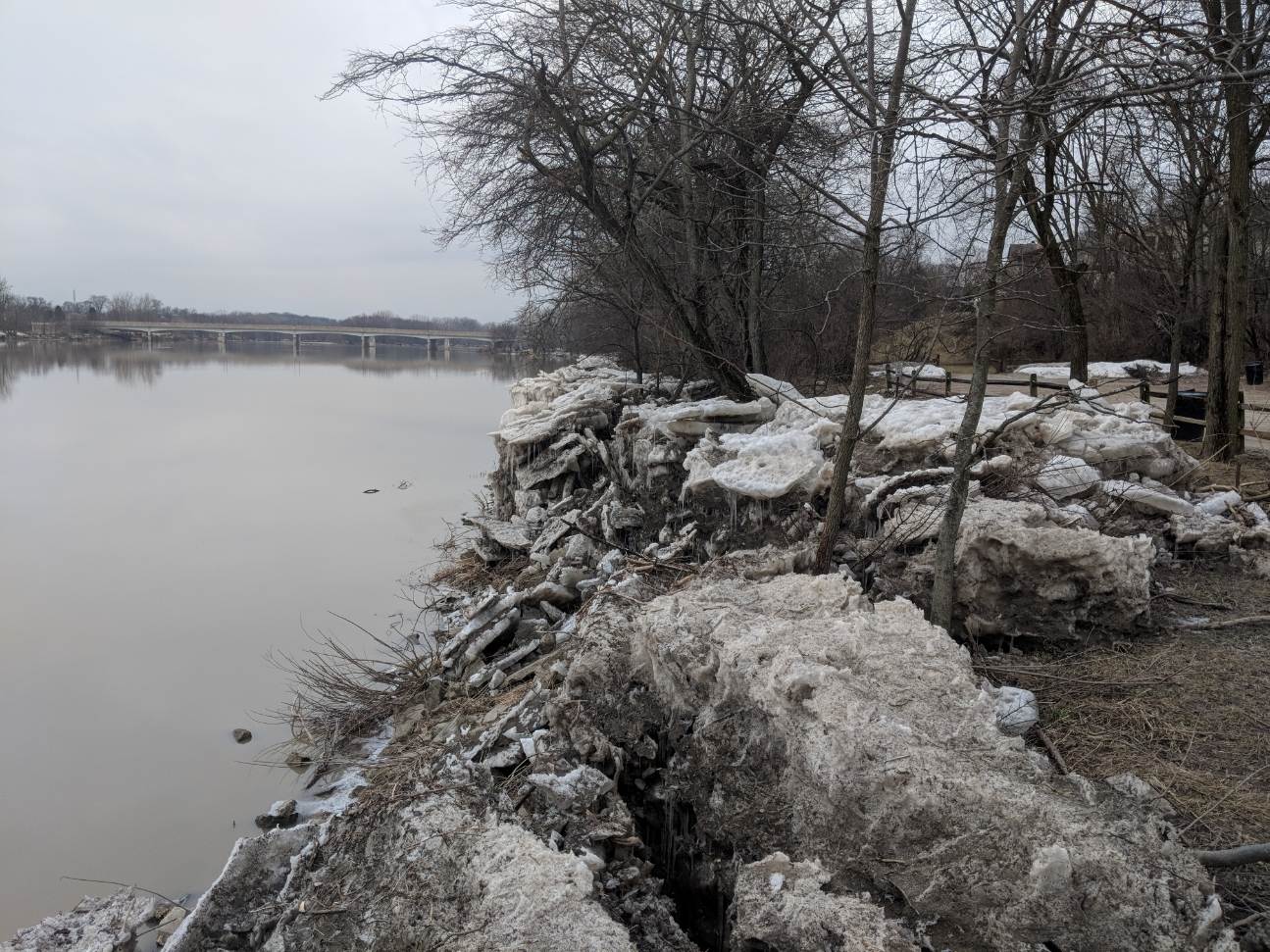 Water Temperature
35 degrees
Barometric Pressure
30.14 inHg. falling
Sunrise/First Cast-Â  7:06 am
Sunset / Last Cast- 6:27 pm
WEIGHT: 3/4 oz
NEW SHOP HOURS STARING TODAY
MARCH-APRIL and MAY
MON-FRI : 6am-8pm
SATURDAY: 6am-7pm
SUNDAY: 6am-5pm
A few guys went out yesterday, but being that the water is still so cold , and access is limited we did not see any walleye yet.
I took a little tour around a few of the the access areas and took some pictures just to give you an idea of where we are on accessibly to the river. Slowly getting better, but like I've said before its ALOT of ice left behind.
*click on images to enlarge*
Have fun be safe and good luck fishing.
Suggested Baits