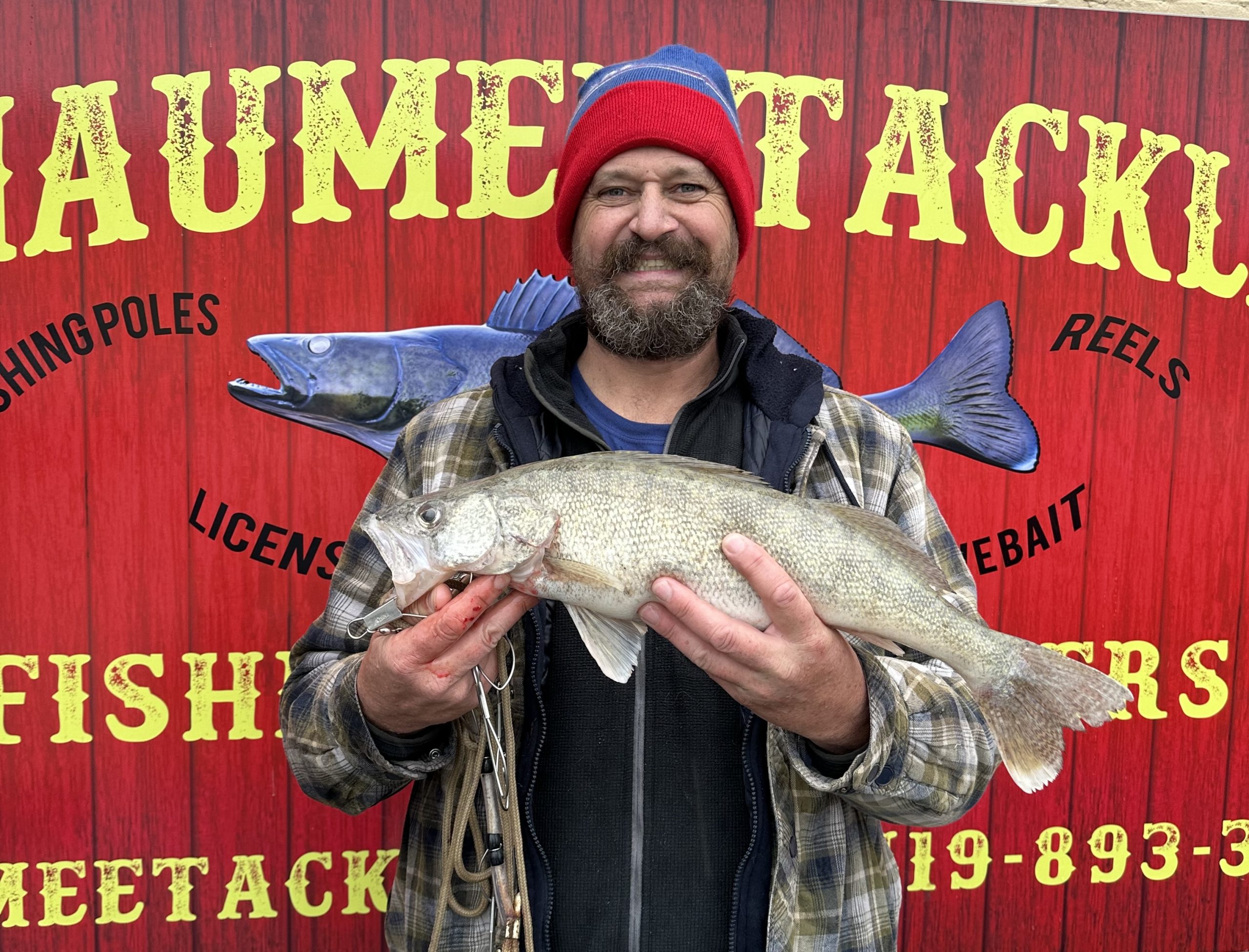 Water Temperature
38 degrees
Barometric Pressure
29.12
Shop hours starting today :
Mon, Tue, Wed,Thur,Fri,Sat
6am-8pm
Sunday
6am-6pm
SUNRISE/ FIRST CAST-7:04 AM
SUNSET/ LAST CAST-6:28 PM
COLORS: Dark colors in this murky water
WEIGHT: 1 oz and up
BLUEGRASS ISLAND:  No Crossing today -too high and fast
the capacity to accept or 

tolerate

 delay, trouble, or suffering without getting angry or upset.
AH BALONEY!  Patience Smatience!   Lets get into some walleye already…lol. 
Well mother nature is dumping more rain than we have had in a year on us all in a week and a half. The river is high ..still And we will wait for it to crest and recede… again. In the mean time the river is starting to get some  walleye. High water areas – Orleans park, Between sidecut and bluegrass island are probably the best spots to try your luck.
We saw a few caught earlier in the day yesterday before the rain drifted in. 
In the meantime we are stocked u with waxworms, night crawlers and emerald shiners, tasty crappie and blue gill bait for the ponds and reservoirs.
We managed to get our hands on some Abu Garcia Revos, and Shimano Stradic reels ..stop in and check 'em out.
Have fun be safe and good luck fishing.
Suggested Baits