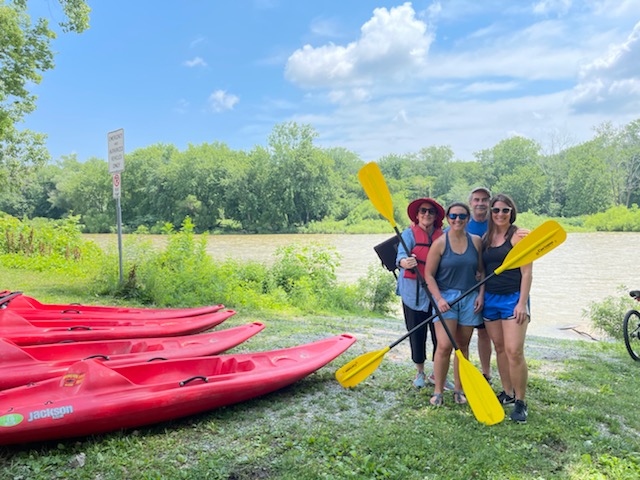 Water Level
582 running normal
Water Temperature
73 degrees
Barometric Pressure
30.22
Oh boy do we have a great weekend in the works for you!
First and foremost I wanted to let everyone know that as of this coming Monday July 5th we will be open in our Grand Rapids location every single day so that includes the Mondays that we had been previously closed.
TRIPS AVAILABLE DAILY AT TWO LOCATIONS:
MAUMEE,OH-419-893-3474
GRAND RAPIDS, OH-419-830-3077
*click on images to enlarge*
Weather looks like it's going to be perfect for kayaking- spots are filling up quick so call either location ASAP to get a spot for Saturday or Sunday.
The river is moving along at a steady clip the great thing about that is, no paddling required, let the current move you along take a nice easy Cruise downstream and let the use the paddles to steer. Keep an eye out for mature and young bald eagles, also we have been spotting ospreys hunting along the river as well- very cool to see some of those raptors making a comeback.
Have fun , be safe and see you on the water
Suggested Baits