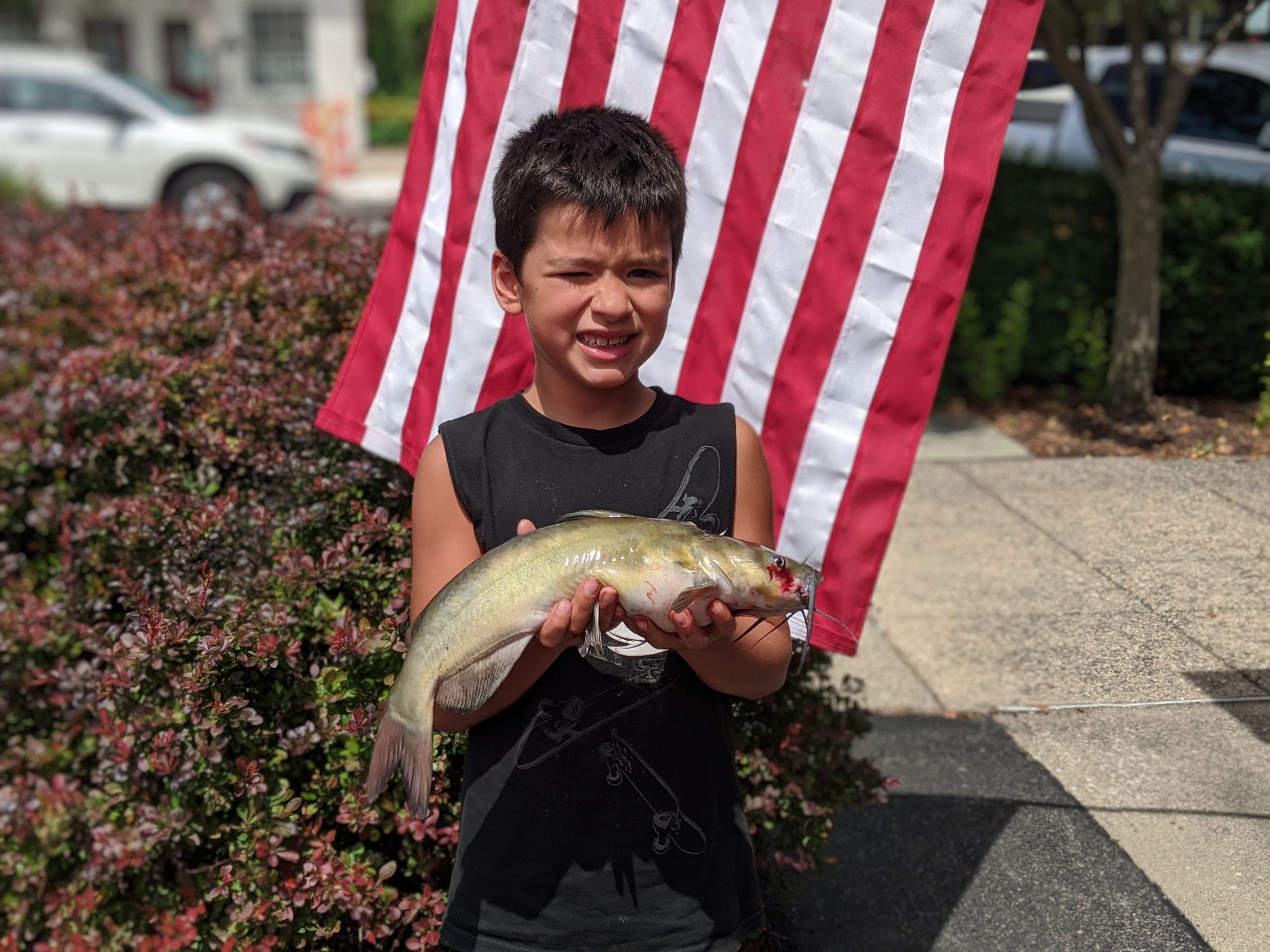 Water Temperature
75 degrees
Barometric Pressure
30.09 inHg. rising
The river temperature has dropped as a result of these cooler nights. And as a result it looks like we're starting to see a little more action, I took a run up to Grand rapids and fished the dam for a little bit pulled out some nice cats and a few white bass.
Spinning rooster tails and a lead head with a twister tail seemed to do the trick. We didn't have any live bait with us but a nightcrawler bounced off the bottom would probably pull something out every cast.
Sounds like the perch bite out on lake Erie is still very good , we are stocked up on live fathead minnows and we still have some frozen emerald shiners.
I just got a new shipment of fishing poles and combos in yesterday oh, it's been very hard to get any sort of resupplies on lot of fishing gear stop in and see what we have. Also I'm still running the sale on all scientific angler fly fishing products at 20% off there's some really nice combos and line and other accessories that you can pick up.
FIREARMS
We have been an authorized Henry dealer since the start of our firearm sales several years ago, but now I'm making the move and I will be stocking an exclusive line of Henry long guns. Of course everything is in real short supply right now so it's going to be  slow to get inventory , but as they come in I will post what I have. We will first be bringing in the utility shooting versions -I'm probably going to not bring in any of the golden or silver boys till we get a full line of the regular blued rifles. Today we got in a nice lever action 410 -Wow it's a beautiful long gun. As they become available I will bring in a 22, 45/70, 44 big bore, and some of the other hunting calibers. If you have something that you have in mind we have no problem special ordering it through Henry. Stop in for a free catalog.
Self defense firearms. I have in stock right now- several  S&W shield EZ both in .380 and 9mm, Glock 42 .380. Heritage  cowboy style .22s, CZ 9mm, Derringer style .38 spc, Undercover .38 spc revolver,  Kahr arms .380, S&W Body gurd .380  and a Highpoint 9mm.
Have fun be safe and good luck in your adventures
Suggested Baits