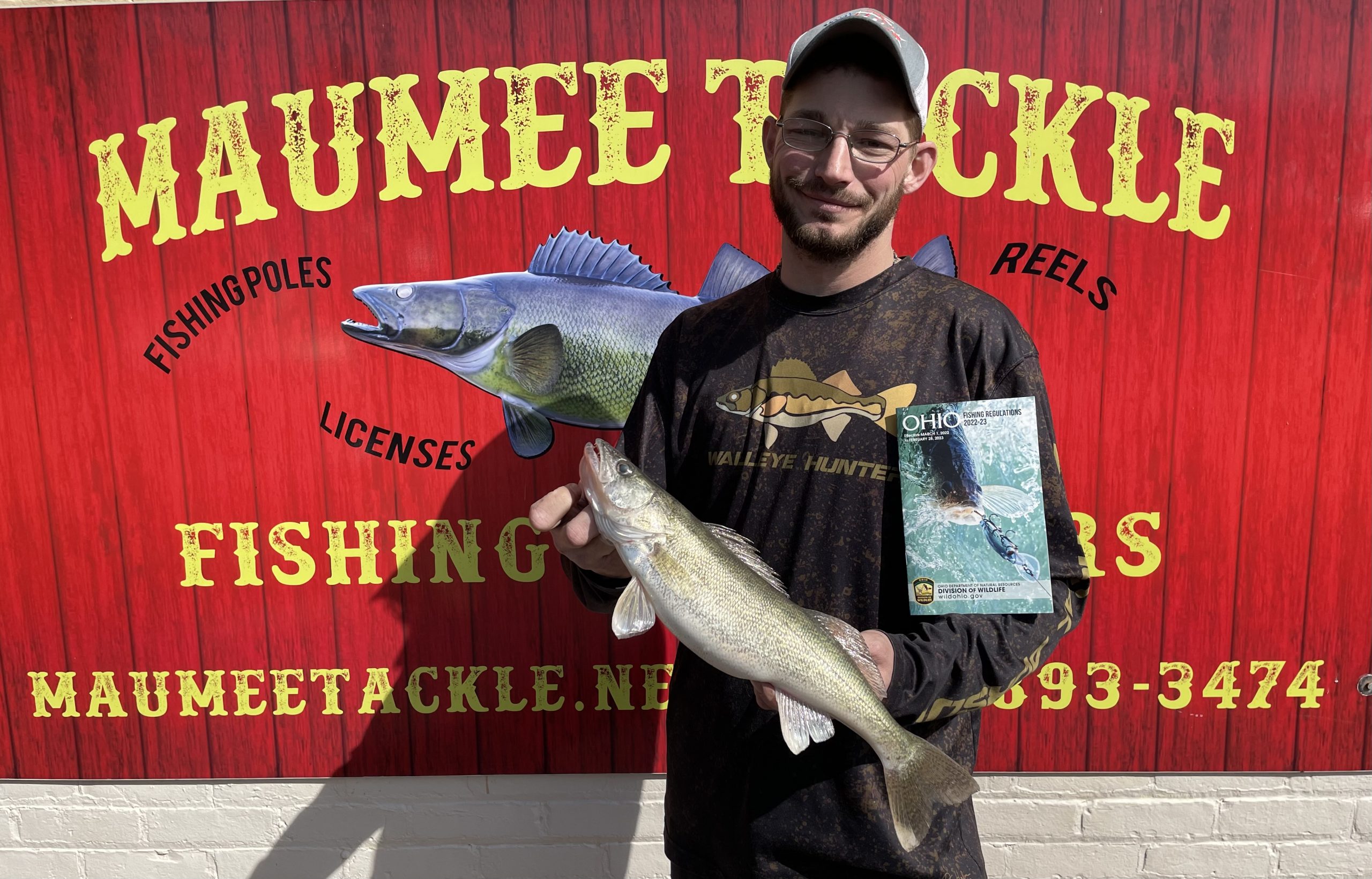 Water Temperature
37 degrees
Barometric Pressure
30.40
We saw the first walleye of the season caught  yesterday , thats always exciting! 
Open 6 am – 8pm daily
A few more were pulled out, so looks like we have some movement, mostly resident walleye and maybe a few early runners.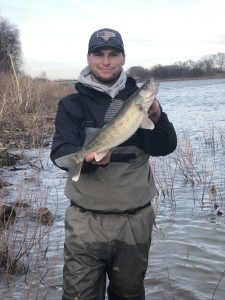 SUNRISE/ FIRST CAST-7:04 AM
SUNSET/ LAST CAST-6:29 PM
WEIGHT: 5/8 oz – 3/4 oz
BLUEGRASS ISLAND: Crossing to bluegrass is not permitted today -still a bit high.
The water temp  is slowly warming, although these cold nights have been keeping the water temps below 40 -so not on fire yet. With this weekends warm days and rain we should begin to  see  the  slightly warmer water flowing out of the Maumee and into lake Erie then trigger that first push of fish into the river.
Pay attention to immersed shorelines that feature rock or riprap along with timber. You wants some current but not a swift whitewater rapid, and if the flow is impeded by rocks or a logjam, the resulting eddy is especially appealing to the walleye. During an exhausting breeding season, walleyes wont journey farther than they need to. They require only some baitfish to eat and a safe place to recharge . Shorelines have both .The challenge with high-water on the Maumee is its impassibility. The very rocks and lumber that walleyes favor are a frustration to anglers. Use short casts  to maintain control, strikes  usually occur while the jig is on the back end of the drift .Set the hook hard and don't relinquish much play until the fish is clear of the snags. The Maumee river also eat jigs, especially snarled shoreline cover. So be prepared to lose a few jigs, not to mention fish. If the spot produces a few fish stay on it awhile. Naturally occurring areas with holes and cover  invite a continuous string of newcomer walleyes. Patience is a virtue in these circumstances.
HAVE FUN BE SAFE AND GOOD LUCK FISHING
Note* TOMMOROW SUNDAY MARCH 6TH PART OF CONANT STREET WILL BE CLOSED FOR THE LOCAL ACOUSTICS FOR AUTISIM  MUSIC FESTIVAL…SO IN ORDER TO GET TO THE SHOP YOU MAY HAVE TO CUT THOUGH SOME OF THE BACK NEIGHBORHOODS.
Suggested Baits
Pelican - Argo 100XR - 2021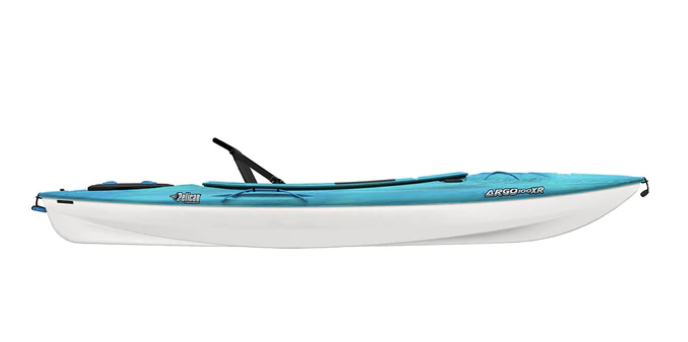 Buy Now
Pelican - Catch 100 - 2021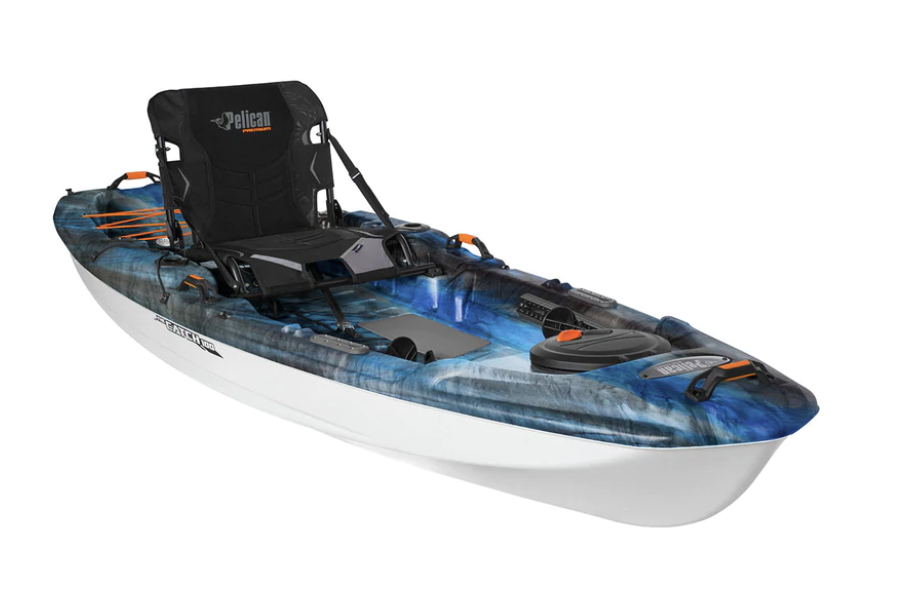 Buy Now
Pelican - Catch PWR100 - 2021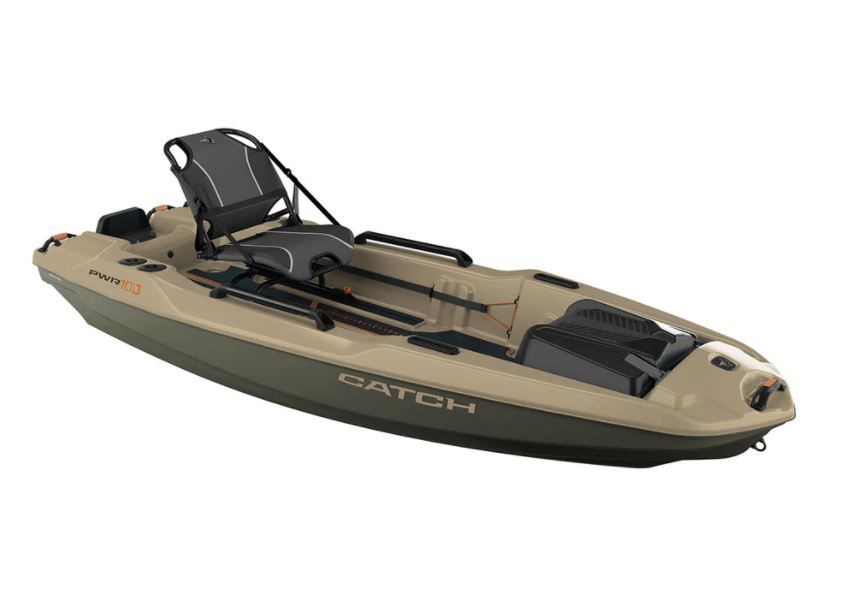 Buy Now
Pelican - Sprint 120XR - 2021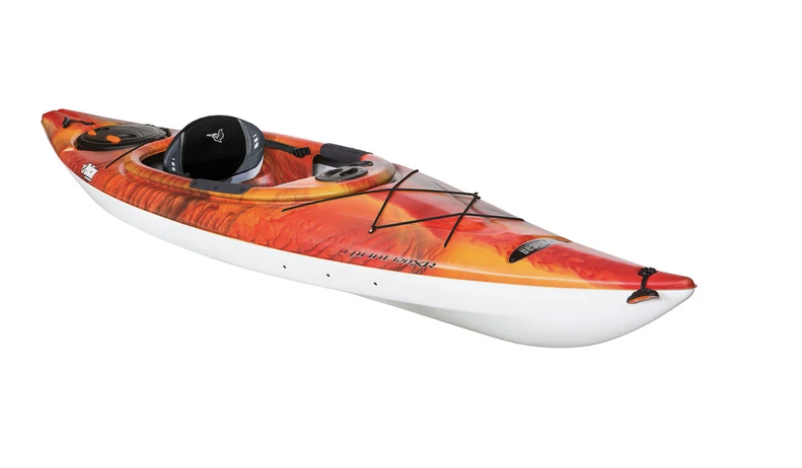 Buy Now