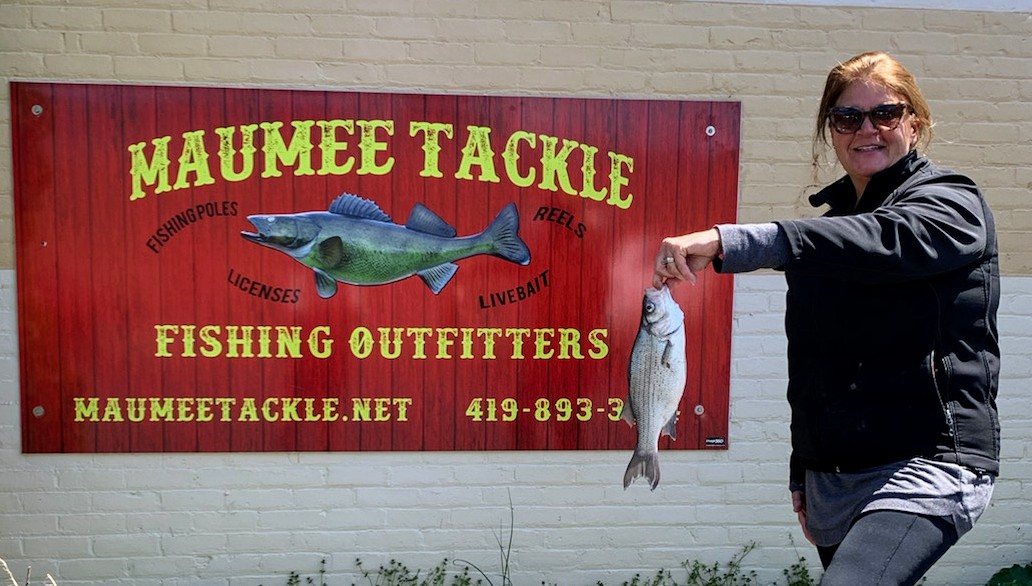 Barometric Pressure
30.01 falling
Wading to bluegrass is permitted. These cold nights have the white bass bite a little slower in the morning. As soon as the sun comes out and warms the water a bit they turn right back on. Good news is that the river is absolutely full of white bass and the cold nights slow things just enough to keep them in here a good long while. We are just seeing the beginning of the bass run.
The shimmer shad color has been hot, that's the silver one in that bass mouth. Doesnt  look like much in your hand but looks just like a minnow in the water- slays them.
Small mouthbass are waking up. Cotton Cordell big O's will trigger white and small mouthbass this time of year.
Have fun ,be safe and good luck fishing
Suggested Baits