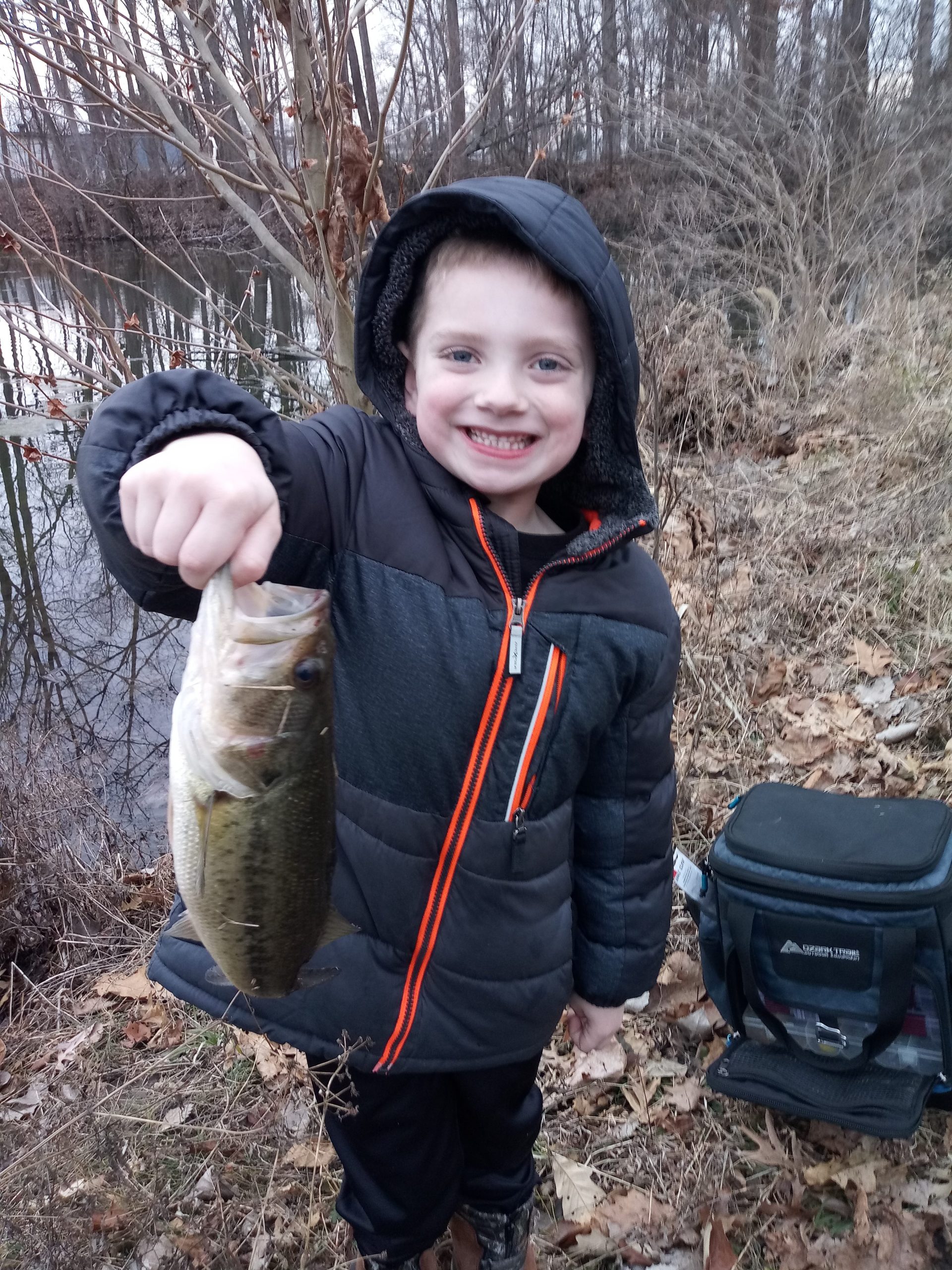 Barometric Pressure
29.62 falling
This young man and his family took advantage of the warmer weather the other day and did some pond fishing-look at that big ole smile -looks like it was worth it-nice bass!
Today being a snow day and the water level being lower-not much wind and the pressure dropping might be a good day to try out in some rapids.
Have fun, be safe, good luck fishing.
Suggested Baits