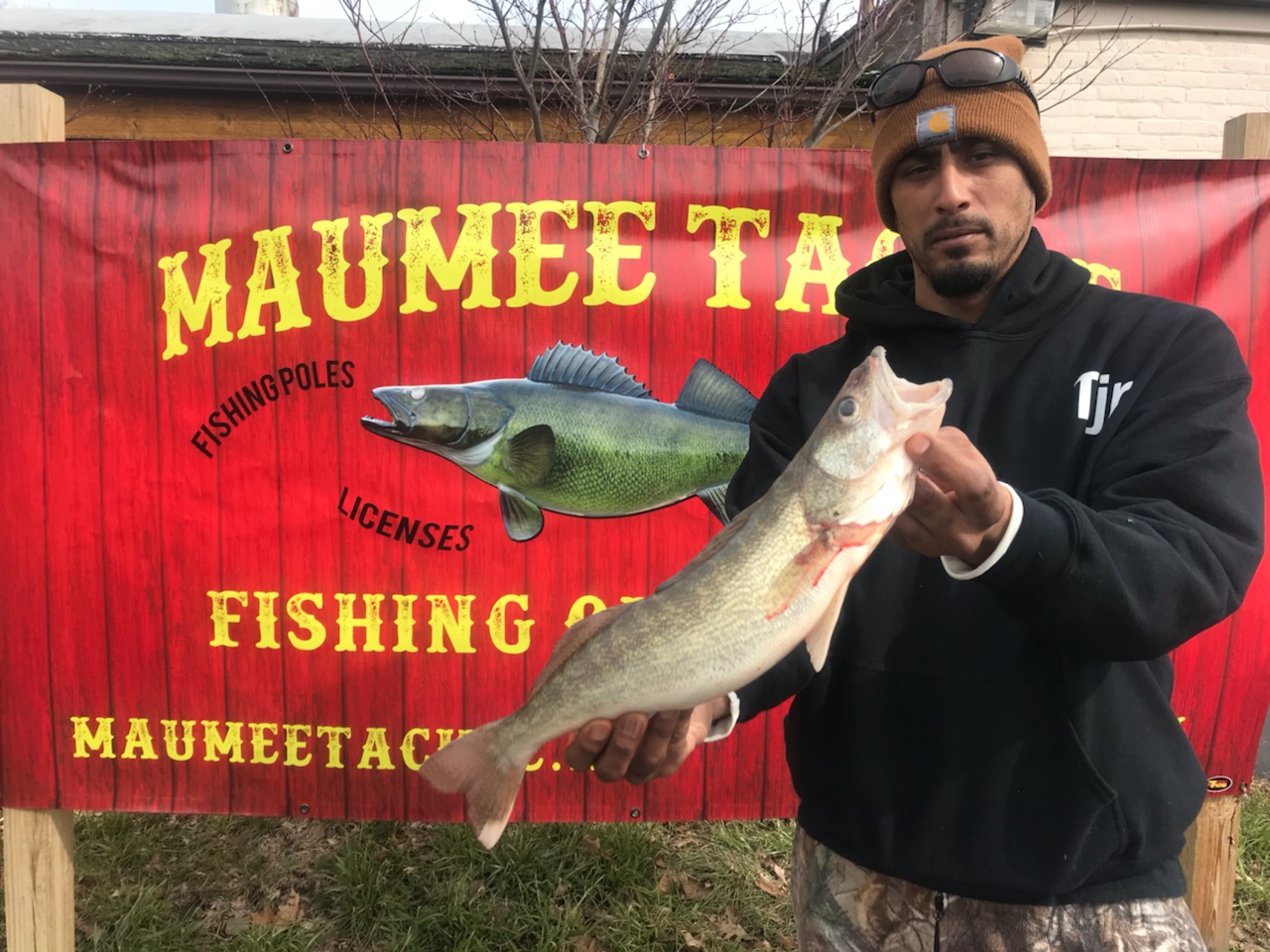 Water Temperature
40 degrees
Barometric Pressure
29.84 dropping
SUNRISE-7:02 AM
SUNSET-6:30 PM
WADING TO BLUEGRASS IS NOT POSSIBLE
In the featured photo Trey Johnson  brought in this light colored jack so we know things are steadily improving.
We heard of a few being taken in the Jerome rd rapids area as well.
The water level has dropped down to 583.5 today so anglers should be able to spread out to some of other access areas that were listed in yesterdays post.
Today 5/8 oz-3/4 oz weight should about do the trick.
3′ leader
In my river travels the last few days it seems that the starting hot color for the season has been just about any variation of the green chartreuse- so green sparkle , Berkly firetiger, plain green chartreuse natural/chartreuse, chartreuse pepper and chartreuse firetail have been good for these early runners.
Have fun, be safe and good luck fishing.
Suggested Baits