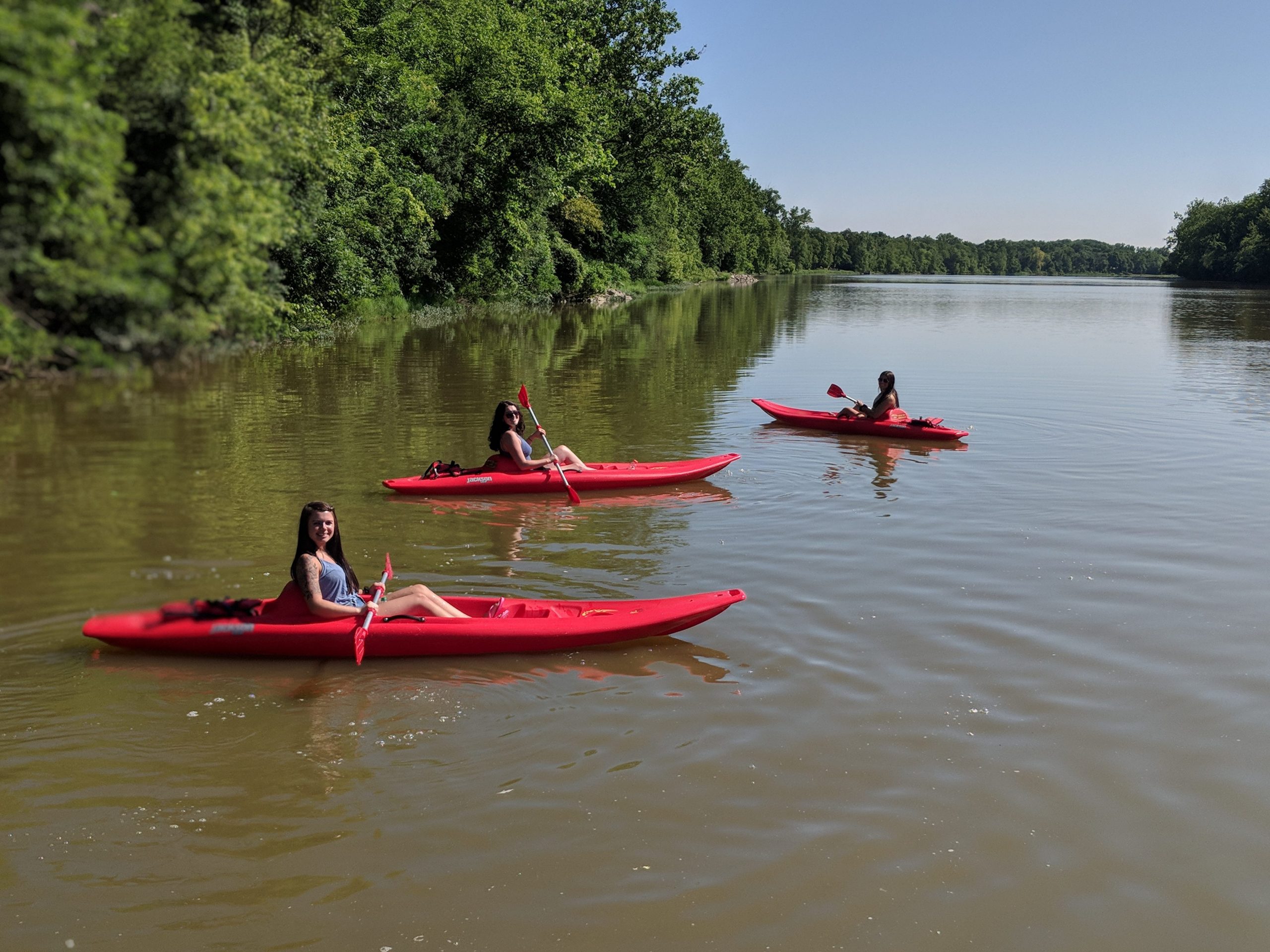 Water Temperature
54 and dropping
Barometric Pressure
29.94 steady
Cold and wind yesterday slowed the bite down, Thats ok the cold is keeping the river temps in the mid to low 50's which means a nice long white bass run.
Unfortunately we are going to have to cancel our 3 rd annual white bass tournament this year that was scheduled for mid May. The hunt for the white bass state record is still on– bring in those big bass.  And we will be starting our weekly big what bass contest. Just bring the big one up to weigh–at the end of the week he largest get a 25$ gift certificate to the bait shop.
Friday May 8th- kayak rentals start
KAYAK RENTALS-
Summer 2020 Maumee Kayak  Outfitters
Last Trip Leaves at : 3:00pm
Must be returned/at pick up location:  No Later Than 6:30pm
Reservations are NOT required, but encouraged to avoid disappointment
Credit card and ID required on file
Maumee Tackle Kayak Rental – Trip Rate $30.00
This option allows you to rent a "sit on top" kayak which is the safest boat possible, and helps to create an enjoyable trip for you. We will supply you with everything you will need, including a life jacket, paddle, as well as transportation to your drop off and pick up location of choice. 
Drop Off: Pick Up:                                                      Distance:                            Hours(Approx.):
Farnsworth Metropark to  Orleans Park              8.7  miles                               4 hrs 
Farnsworth Metropark to Sidecut Metropark       6.3  miles                            3 hrs
Waterworks Park  to Orleans Park                         6.7    miles                            3 hrs
Waterworks Park to Sidecut Metropark                 4. 3miles                            2 hrs
"Float Around Orleans" – Trip Rate $25.00
This is a great option if you're looking to try out kayaking for the first time, or just want to be able to go and explore some of the local islands located in the Maumee River. This is a 3 hour rental for a fee of $25.00 dollars. That once again includes your life jacket, paddle, and transportation. For the "float around" option we will drop you off at Orleans Park and then pick you up at Orleans Park 3 hours later. 
Kayak To Go" – Regular $25.00 ///// Fishing Kayak $45.00
This option allows you to rent a kayak for a full day at a set cost..While we still provide a life jacket and paddle, you are responsible for the transportation of the kayak from the shop. The earliest you can pick up your kayak is 7am, and you must have it returned to the shop by 6:00pm
Have fun, be safe and good luck fishing
Suggested Baits
Warning
: Invalid argument supplied for foreach() in
/srv/users/serverpilot/apps/maumeetackle/public/wp-content/themes/maumeetackle/report-single.php
on line
41