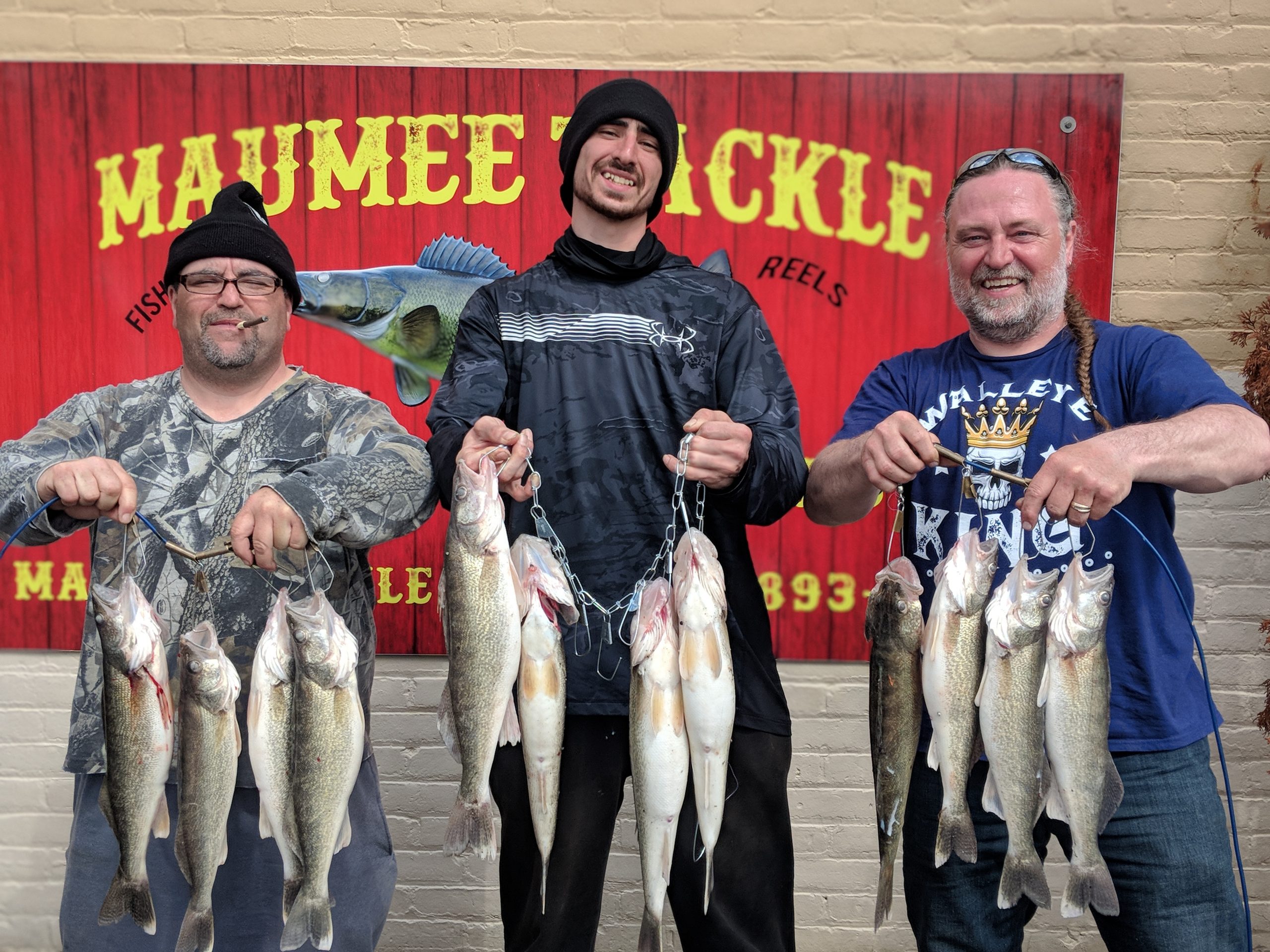 Barometric Pressure
30.17 inHg. falling
* CLICK ON IMAGES TO ENLARGE*
Sunrise/First Cast-Â  7:06 am
Sunset / Last Cast- 8:06 pm
Weight: 1/2 – 5/8 oz

Colors: With the water being muddied up the darker colors were still working yesterday. We saw some fish caught on black tails and blue sparkle tails, if those two aren't generating any action try a rocket red tail with a yellow head we heard that was generating some hits as well. 
Crossing to Bluegrass island is permitted. The river has dropped a little bit more since yesterday.

Today we should temps creep up close to 70 degrees, we may get a rain shower off and on to day but not really enough to affect the water level.  Tomorrow and on into the week temps start dropping again to the mid 30s at night. this cool spring that we are having is keeping the water temps relatively cool and stable. Hoping that the cool water keeps em running on into may. We have seen years past when we had cold springs and anglers were catching 6 fish limits up til the 2nd week of May, that would be fun -fingers crossed .    
Yesterday after lunch is when the bite really turned on, the morning crowd had a tough time.  Sounds like Buttonwood , Bluegrass Island , Ford street and Along the Towpath were the hotspots and should be as well today.
Be safe , good luck and have fun fishing.
Suggested Baits
Warning
: Invalid argument supplied for foreach() in
/srv/users/mbtuser/apps/maumeetackle/public/wp-content/themes/maumeetackle/report-single.php
on line
41