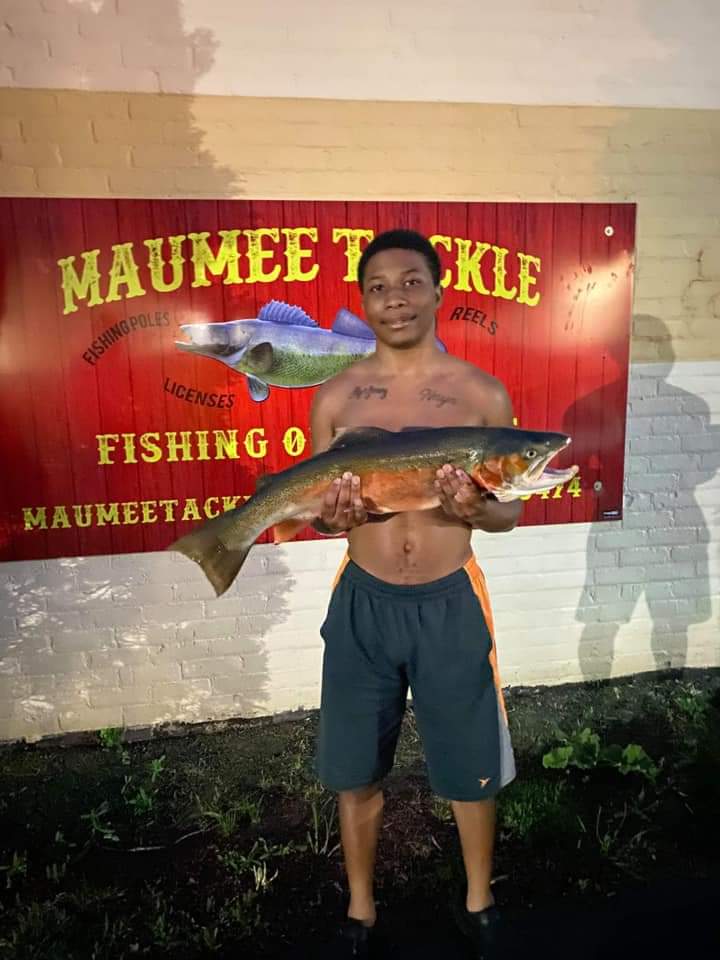 Barometric Pressure
29.54
Look at this big ole salmon caught out of the Maumee river a few weeks ago, I forgot to post the picture that day. Pretty cool! You never know whats going to come out of there. 
Live crawfish now in stock- Both locations.
Suns out Yaks out!
We  had a great opening weekend at our Grand Rapids location.  "Maumee River Outfitters" right at the end of the  main drag in downtown Grand Rapids.  
We are having a problem with google listing the incorrect phone number for our Grand Rapids location. The correct # is 419-830-3077
We saw some familar faces and met some new as well, and the best thing was the weather cooperated with a nice sunny weekend.
Remember that we offer kayaking trips all week long , not just the weekends. Open every single day at our Maumee location and every day except Mondays, Â up in Grand Rapids.
Have fun, be safe , and good luck fishing
Suggested Baits