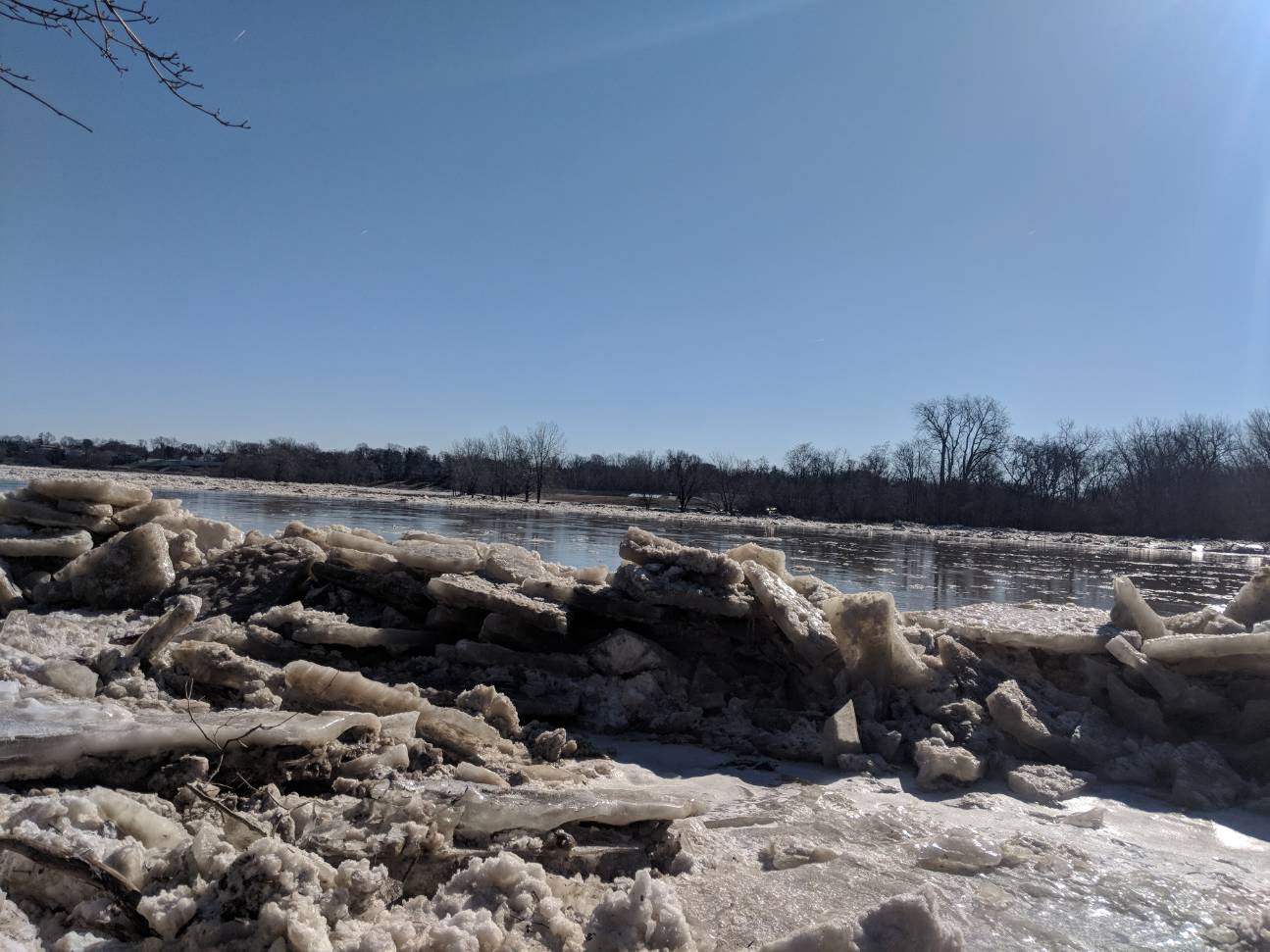 Water Level
587-high and fast
Water Temperature
33 degrees
Barometric Pressure
30.84 inHg. falling
The river has broken up and is mostly flowing freely. There is quite a bit of ice pile up along the banks but that will melt as soon as it warms a little bit and as the river eats away at it.
The water has receded dramatically over the last 24 hrs and is steadily going down. Bluegrass island was pretty much under water the last few days but now starting to peek out again.  When we get heavy water flow and ice like this it can change the river bottom , so that area that may have held that honey hole may have filled up and the now there is a new hole elsewhere. Also all this ice and water will scour the bottom pretty good so a lot of the bushes and weeds that cause hang ups on the bottom and along the edges will get cleaned out.  Will probably also drop a giant log here and there but thats half the fun of the river- negotiating the territory.
As we get closer to the last week of February -March and the weather conditions improve I will begin doing the daily report-for now I will keep you posted as things change.
Have fun be safe and good luck fishing
Suggested Baits